Steam is, without a doubt, one of the most used gaming platforms. With the best Steam Games giving players endless hours of fun, it's only understandable millions of gamers stick to it. That is made even better with frequent deals, such as the Steam Summer Sale deals that make the marketplace worth it. However, did you know that you can find some of the best free games on Steam? Since the platform is rife with so many free games, we decided to explore it ourselves and compile a list for you. So without delay, clear up some space on your PC, and let's get into it.
1. Counter-Strike 2
You probably knew we were going to start the list with this game. While CS: GO has always been a chart-topper among the free-to-play titles on Steam, its sequel intends to continue the streak. Counter-Strike 2 is a successor of CS: GO based on the Source 2 engine and introduces numerous new features and visual changes.
The current offering has the usual map pool, some re-created while the popular ones received new lighting upgrades. Furthermore, the game introduces a new smoke effect, and your entire CS: GO inventory has been migrated to Counter-Strike 2. So, you can still use your fancy skins without any problems.
Get Counter-Strike 2
2. Deceit
Deceit is yet another team-based game but instead flips the concept over its head. This multiplayer first-person shooter puts you in the shoes of either a survivor or an infected soul. And while this may sound like Among Us, believe me, it gets a whole lot darker.
As the innocent, you must work together and gather items to escape or do it alone. As the infected, it is your job to drink blood, sabotage attempts, and ultimately kill everyone. Only luck will tell which side you fall on.
Get Deceit
3. Dota 2
Coming up right behind CS: GO, as one of the most played games on Steam, is Dota 2, one of the best free ones you can get. For those unaware, Dota 2 is a MOBA game centered around two teams going against each other and trying to destroy the "Ancient" that is a monument on their base.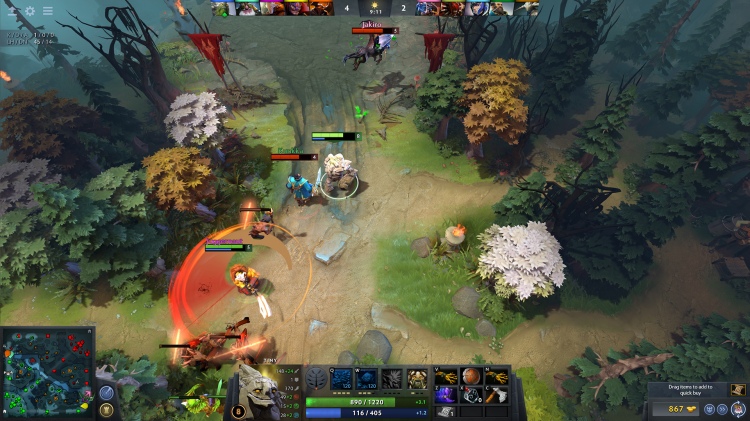 Each player in Dota can choose from 120+ heroes that each have their abilities. Matches in Dota 2 require a lot of strategy, so make sure you're here to play seriously.
Get Dota 2
4. Apex Legends
While the above game is fun to play, it is understandable if top-down games are not your cup of tea. Thankfully, EA has made Apex Legends one of the best free games available on Steam. Apex is an intense hero shooter that rose from the ashes of Titanfall 2.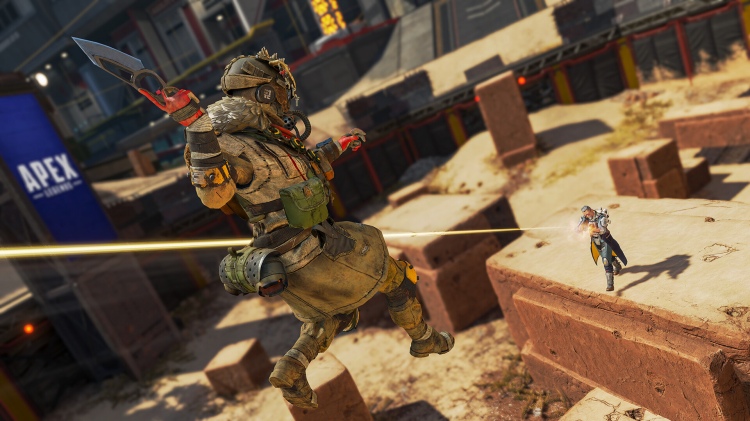 Based in the same world, Apex has over 20 legends that all compete in battle royale or team-based modes to come out as the one on top. The game has futuristic weapons, fast and intense combat, and a world that is amazing to look at.
Get Apex Legends
5. Destiny 2
Destiny 2 is not only one of the best free games on Steam because of its graphics but also because of its intense lore. While the game is an MMO, you can as easily play it alone and have fun with the story mode.
You are a "Guardian," defending the last city of humanity from the villains. Players in Destiny 2 can choose from three different classes, thousands of weapons, and lots of gear. So create your combination and embark on this space-age adventure.
Get Destiny 2
6. VRChat
This game is for virtual reality headset users out there. VR has one of the best and most immersive games you can play, and VRChat is one of them. This free-to-play game on Steam is a combination of thousands of different worlds that have been created by players together.
Environments in VRChat are fully exploreable and range from a walk in the park to more complex ones. You can team up with friends or people online and hang out together in VR. Oh, and you can also play this game on your PC too.
Get VRChat
7. Brawlhalla
Ubisoft is known for publishing some of the best games out there, and Brawlhalla is one of them, albeit for free. Brawlhalla is an eight-player platform fighting game that pits players against each other in an arcade-style setting.
The game has over 50 different legends to choose from, coupled with over 20 different modes. The best part is the game is available for free on almost every other platform, so you can easily crossplay with your friends.
Get Brawlhalla
8. The Sims 4
As someone who has spent countless hours in Sims 3, the latest iteration is one of the best free games on Steam. Like its predecessors, Sims 4 is a simulation game that focuses on creating and managing virtual humans.
You can live single lives, start families, buy houses and cars, go on vacations, and live a full virtual life. Just be careful not to forget your real one.
Get The Sims 4
9. Fallout Shelter
While The Sims focuses on managing a single person, Fallout Shelter puts you in the shoes of a master organizer controlling an entire bunker. This base-building game gives players control of a state-of-the-art underground Vault from Vault-Tec.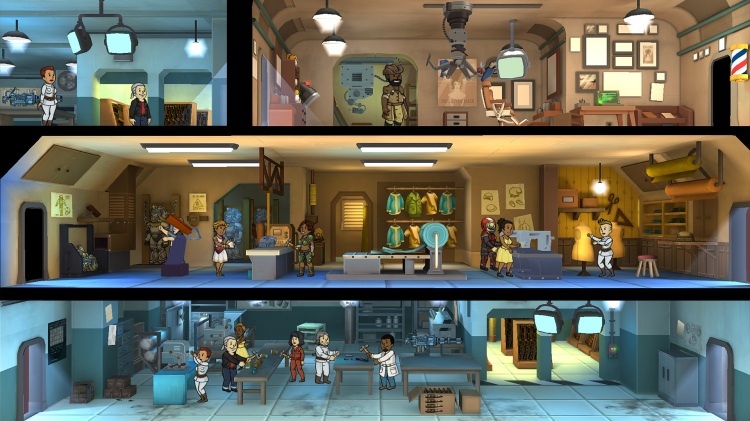 It is now their job to build, manage, and make the dwellers happy. You can micromanage these dwellers and ensure they're just what you need in this meticulous game.
Get Fallout Shelter
10. PUBG: Battlegrounds
There was a time when PUBG was a paid game on Steam, but ever since going free, it has risen to be one of the best titles. The game kind of birthed and popularized the Battle Royale genre, where the players drop in the middle of a massive map. What comes next is mayhem. The players must then eliminate others and come out on top as the only survivors. So arm your weapons and drop in.
Get PUBG: Battlegrounds
11. Team Fortress 2
Right below PUBG is another legend of a game that has consistently remained one of the best free selections on Steam. This multiplayer FPS puts two teams of players on the map, coding them in RED or BLU.
Players can choose further from nine different classes that all have their loadouts. TF2 has a variety of game modes that the teams can play on and establish their dominance in.
Get Team Fortress 2
12. SCP: Secret Laboratory
While SCP isn't one of the most played games out there, it certainly is a cult classic. Standing for Secure Contain Protect, SCP is a concept paranormal organization that holds supernatural anomalies.
These objects or beings are divided into various classes depending on their danger level. The Secret Laboratory focuses on the same story where many of the anomalies have escaped, and it is your job to find and contain them.
Get SCP: Secret Laboratory
13. WarFrame
At first glance, WarFrame might look similar to Destiny 2 but make no mistake, they are completely different experiences. Based more on parkour and less level repetition, WarFrame is a looter shooter game set in the world of the Origin System.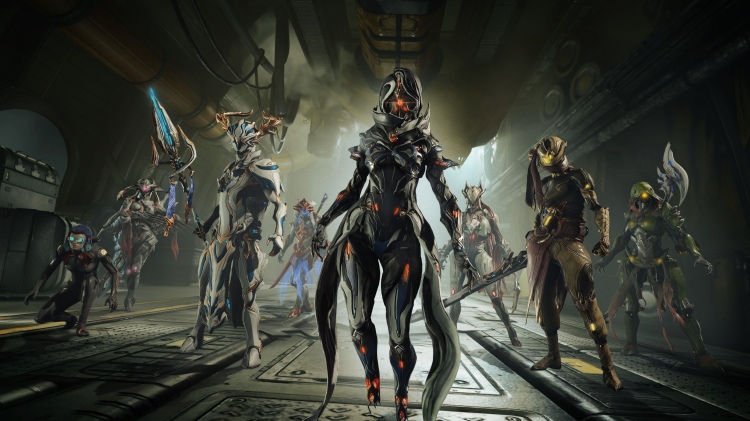 You have the WarFrame, a bio-suit capable of intense movement and mass destruction, and you must use it to defeat the hostiles. The game also has a variety of other mechanics, including ship battles, making it one of the best free games on Steam.
Get WarFrame
14. Halo Infinite
Even though Halo Infinite's campaign is locked behind a paywall, nothing is stopping you from experiencing the nostalgic multiplayer part of the game. Halo Infinite multiplayer carries over its legacy as one of the most played mass-player experiences.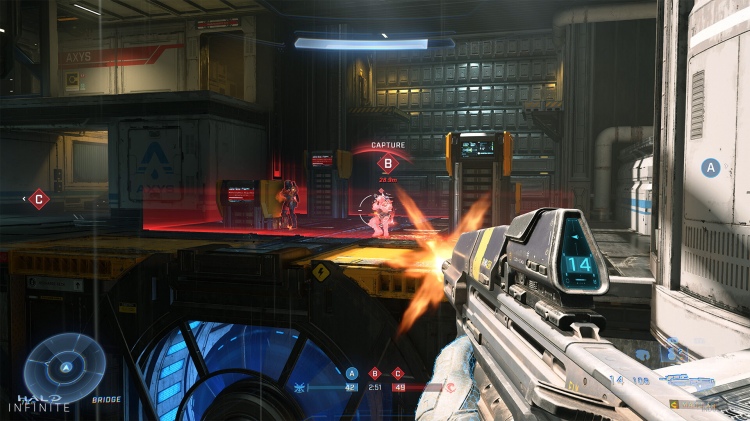 It brings back all the classic game modes, including Slayer, Capture the Flag, Oddball, and many more. So dive into the Halo multiplayer just like you did before.
Get Halo Infinite
15. FPS Chess
Before you judge this list by thinking we are suggesting Chess, I suggest you read that name again. FPS Chess works like any other game you chess you have played. However, that only happens until your piece comes across another one.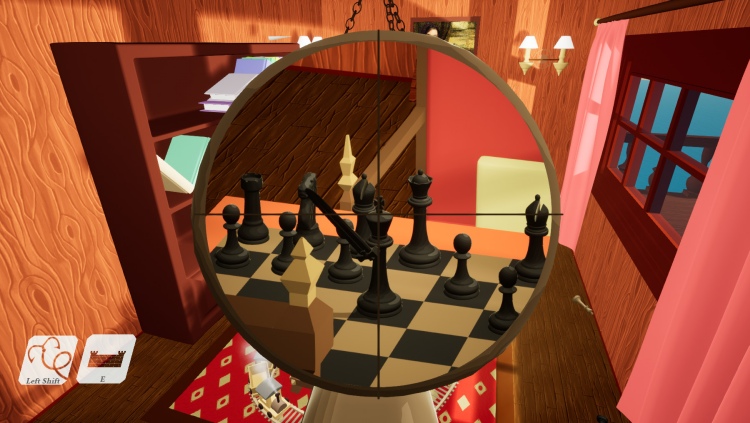 Once that happens, a literal showdown begins where both pieces have guns and must eliminate each other. The bigger the piece, the stronger the weapon. So for a Chess game unlike no other, check it out.
Get FPS Chess
16. War Thunder
While we have listed a lot of shooters here, there is no particular one that especially focuses on war. War Thunder is the one entry for that department. This cross-platform MMO military game is dedicated to combat units ranging from aviation and armored vehicles to naval craft.
Players can choose from over 2,000 vehicles and battle it out against each other in realistic combat scenarios. For those looking for the real deal, War Thunder qualifies as one of the best games on Steam for it.
Get War Thunder
17. Cry of Fear
A list of games can hardly be completed without a mention of a selection that sparks terror inside players. Cry of Fear is one of the best free games on Steam that veterans already know about.
You are a young man searching for answers in an abandoned town. However, in your quest, you chance upon a nightmare that will haunt you for days to come. Without spoiling anything, just know that Cry of Fear is a masterpiece you need to try.
Get Cry of Fear
18. Unturned
Following along in the horror/creepy genre, Unturned is another one of the best free Steam games, except it combines zombies and management. You are a survivor in this pixel block game left to fend for yourself after a disaster.
Armed with the bare minimum, you must forage, build, and arm yourself against the zombie threats around the world. You will encounter players whom you can eliminate or work alongside to win.
Get Unturned
19. GWENT: The Witcher Card Game
Gwent itself is a card game originally part of the Witcher 3 game. However, it got so popular that CDPR had to make it an independent game itself. GWENT combines the CCG & TCG card genres to create a fast-paced dueling experience.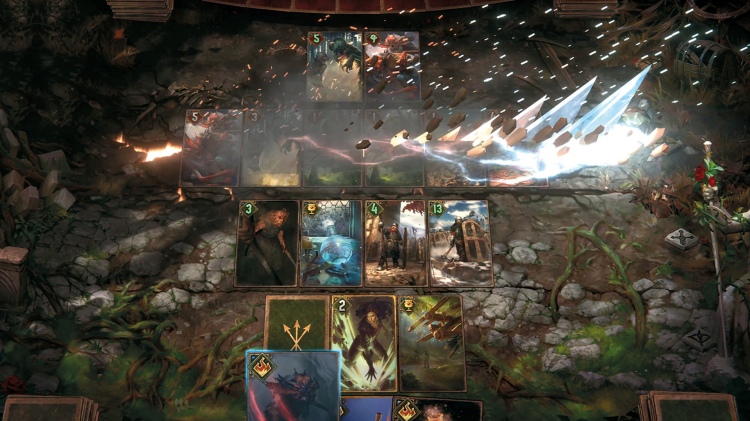 Players can build the most powerful decks with Witcher characters and their abilities to defeat their opponents and emerge as the true GWENT champion.
Get GWENT: The Witcher Card Game
20. Fishing Planet
Once all the above games on Steam are played, you need a calming experience that Fishing Planet can get you. This free-to-play game is a fishing simulator that places you in the shoes of an everyday person. The game features over 170+ species of fish that change their behavior depending on the climate, time, day, season, and other factors.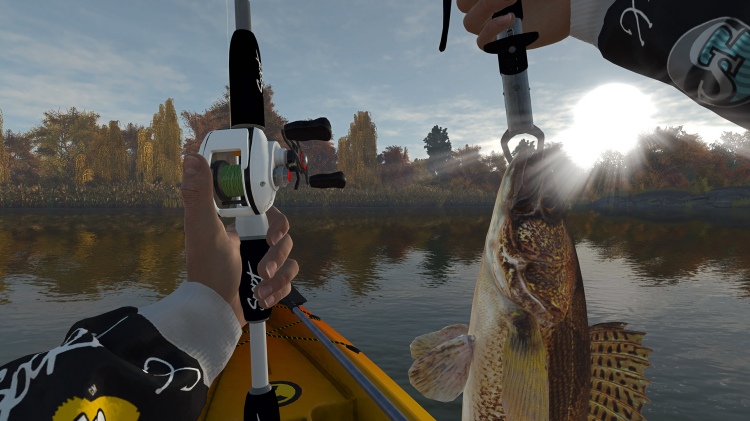 The game is also extremely beautiful, with 25+ waterways to choose from. So at the end of the day, if all you want is calm, check Fishing Planet out.
Get Fishing Planet
21. Crusader Kings 2
Yes, we know Crusaders King 3 is available, with a brand new gameplay system and all the glamorous features. However, it isn't free unlike Crusaders King 2, its predecessor. It's a grand strategy RPG title by Paradox Interactive, where you run a kingdom and try to dominate the world.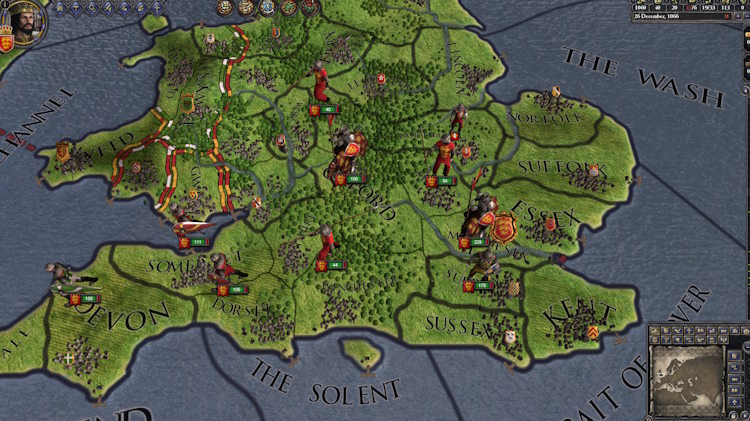 Crusaders King 2 features an intricate relationship system, where you keep playing the title even after the death of the original ruler. It features RPG elements like court management and strategy battles that make it a must-play for people who enjoy strategy games. Also, while you might feel overwhelmed with its available content, the CK2 subscription allows you to try over 20+ DLCs.
Get Crusader Kings 2
22. Overwatch 2
Before you point out the obvious, yes, we know Overwatch 2 is the lowest-rated game on Steam. It sits below the most negative title, and the complaints are justified. However, when you look past the unfulfilled promises and the microtransactions, there lies a game that's fun for casual gameplay.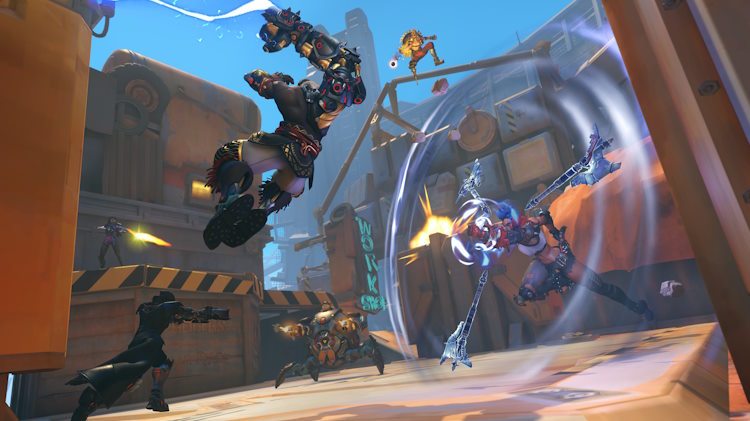 It is a 5 vs 5 PvP hero shooter, where you pick a hero out of a roster of 30+ heroes. Each hero serves a particular role in the team, and your goal is to ensure that you work together with the team and gain victory.
Get Overwatch 2
23. Doki Doki Literature Club
Back when Doki Doki Literature Club officially launched on Steam, everyone was taken aback by the brilliant bait-and-switch its developer did. What looks like a romance visual novel featuring cute characters hides a sinister story underneath.
It's a romance visual-novel cum meta-horror game, where the first couple of hours involves you doing cute things with cute girls. However, once you cross the initial mark, it quickly becomes a self-aware, spooky story where the game actively dupes you into doing tasks.
Get Doki Doki Literature Club
24. Marvel Snap
Chances are that you have heard of Marvel Snap in passing. And even if you haven't played it, your close acquaintance might've tried it out. After all, it takes a cool setting like the Marvel universe and mixes it up with a card-game loop.
It is a fast-paced collectible card game where you build yourself a 12-deck card, and outwit your opponent to win the match. The game is known for having some unique mechanics and accessible gameplay. Because of this, the game got an impressive amount of players trying it out every single day.
Get Marvel Snap
25. Emily is Away
Emily is Away is a nostalgia-filled experience where we return to the AOL-dialup era. Remember when the internet wasn't accessible, social media was still getting created, and all we had were chat rooms and IRCs? This game takes us back to those bygone eras.
Emily is Away is an adventure game where you play as a character surfing the old-age internet. It has a branching narrative, where your decisions matter. Furthermore, the story is well-written and captivating. It oozes the old computer/internet era and embraces it. This game spawned two paid sequels which are equally good, and cheap on your wallet.
Get Emily is Away
These are the 25 free games on Steam that you should play and hopefully enjoy. There's something for everyone, and you will find a game worth enjoying. Do you know about any free-to-play titles on Steam that are your favorite and should added to this list? Do let us know in the comments below.
---
Load More