Speaking of top-notch music production software, "FL Studio" aka FruityLoops has long been a go-to platform for many including aspiring music composers and professional artists. The digital audio workstation stands out on many fronts like versatility, customizable interface and more significantly; high efficiency. That said, FL Studio does have some drawbacks including clunky recording, complicated editing process, and more that can dampen productivity especially if your workflow is too demanding. The complex editing process means newbies find it rather hard to master the tricks of the trade. Not to mention, the software warrants a premium price tag that starts from $99 and goes all the way up to a whopping $899. And that's exactly why some folks would look its alternatives. Well, if you are one of those folks, here are the best FL Studio alternatives in 2020.
Best FL Studio Alternatives in 2020
Fortunately, there are a plethora of digital audio workstations like FL Studio. Both in terms of high-end tools and proficiency, they can make a match with what it has to offer. For those who are looking for cheaper and free FL Studio alternatives, there are also quite a few pretty solid options. So, it doesn't matter whether you are hunting for a music production software for creating a masterpiece or willing to cut your novice audio editing teeth with a super handy app with all the basic tools, this roundup can help you find the right answer to your needs. That all being said, let's explore similar DAWs like FL Studio!
1. Avid Pro Tools
"Avid Pro Tools" is a powerhouse when it comes to composing and editing audio. And, if you no longer find FL Studio's features more productive, you should keep this top-notch digital audio workstation in mind. The DAW comes with a wide range of tools to let you record, edit and mix audio with the desired flexibility. Equipped with 64-bit architecture and robust audio/video engines, it's more geared to live up to pro demand.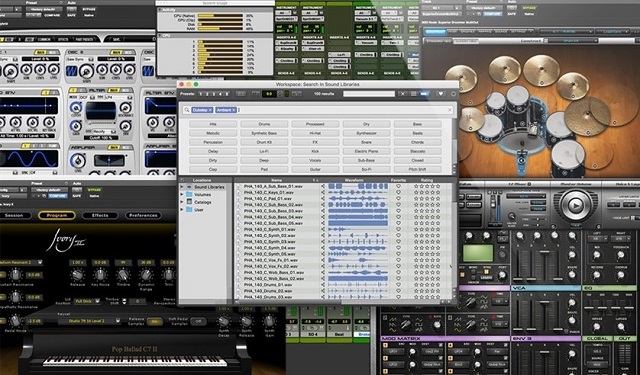 As for user-interface, Avid Pro Tools looks as impressive as FL Studio. However, as a beginner, you may have to go through a steep learning curve. But once you have gone past the learning phase, you will love to use it. One of my favorite features of this DAW is the direct HD video workflows that bring both fun and flexibility into the mix.
As someone who has always appreciated FL Studio's project collaboration and found it pretty seamless, I must say that Avid Pro Tools feels up to the mark (if not superior). You can use multiple collaboration tools to stay in sync with your team and enjoy working together seamlessly. Not to mention, the offline bounce attribute that works efficiently in accelerating the final mix and low-latency input buffer that makes it incredibly straightforward to keep track of record inputs.
Avid Pro Tools comes in three editions: Pro Tools First, Pro Tools, and Pro Tools Ultimate. If you are not a pro who is composing music for films or any other such large projects, I suggest that you start with Pro Tools First which is free to use. Once you are ready to advance  you can use the Avid Pro Tools which costs $299/year (starting price). If you are willing to dole out some extra bucks in favor of top-of-the-line audio editing tools for creating pro-level audio, it would be a fairly good deal for you. I consider this to be one of the best FL Studio alternatives and that's why it has the top spot.
Pros: 
Highly intuitive user-interface 
Wicked fast 64-bit recording and mixing engine
Top-notch project collaboration tools 
The free version is more than good enough for most users who are starting out
Cons: 
The paid version is very expensive 
Involves plenty of learning curve 
Pricing: Free, $299/year (starting price)
Platform Availability: macOS and Windows 
Visit: Website
2. Logic Pro X
If you are into creating music professionally, chances are pretty high that you may have already heard of "Logic Pro X". Both in terms of efficiency and high-end features, it can outshine FL Studio – hands down. Interface-wise, Logic Pro can also come very close to what its noted counterpart has to offer. The software has an ever-growing collection of tools to let you create a masterpiece at will.
What sets Logic Pro apart from all other rivals is the speed with which it carries out production. So, if you often find FL Studio struggling to handle tons of audio files, it should be your automatic pick – without an iota of doubt. Besides, you can make the most of a range of high-quality audio effects to enhance the quality of your music.
Another department where it has an edge over many other rivals is a good collection of professionally recorded instrument loops that can add the missing X-factor to your creativity. Are you a newbie? Don't worry, the software also offers plenty of tricks and tips to help you master pro audio editing tools.
Though this music production software may seem to be expensive upfront, it's got the tools to outmatch even the apps that are three times more expensive. If there is any downside, it's the unavailability for other platforms like Windows and Linux. Overall, it's certainly one of the best FL Studio alternatives and a must for the folks who want a highly efficient music production software.
Pros: 
Top-of-the-line features 
Highly efficient in composing producing music 
Professionally recorded instrument loops
Cons: 
Pricing: $199.99
Platform Availability: macOS 
Visit: Website
3. Audacity
Fed up of expensive music production software? Look no further than Audacity, if you are on the hunt for super handy audio composing and editing software to create impressive music without burning a hole in your pocket. The app may lack an elegant interface but it has got enough appreciable tools to stake the claim of being a fairly good substitute for FL Studio.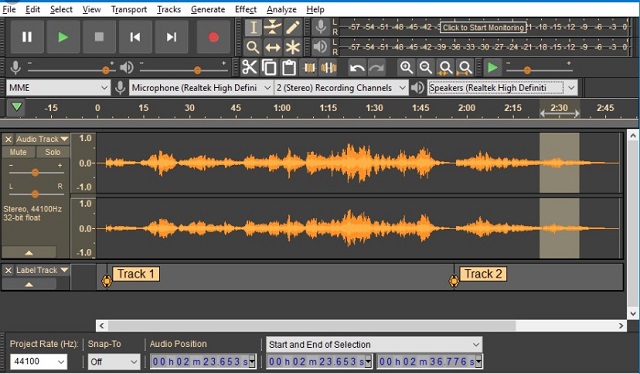 Besides, the open-source audio software makes editing audio pretty simple. All the tools are easy to handle so that even if you are a novice at music creation, you won't find it hard to get started. You can use it to easily record live audio through a microphone or mixer and even be able to digitize recordings from other media.
The software also has support for 16-bit, 24-bit, and 32-bit. As for converting sample rates and formats, it's as proficient as FL Studio thanks to the use of top-quality resampling and dithering. And if you are someone who loves to try out all-new plugins to create stand out music, you would really appreciate the support for LADSPA, LV2, Nyquist, VST, and Audio Unit effect plug-ins. In a nutshell, Audacity is by far the best free alternative to FL Studio.
Pros: 
Pretty easy to use
Supports 16-bit, 24-bit, and 32-bit
Works with LADSPA, LV2, Nyquist, VST, and Audio Unit effect plug-ins
Cons: 
Less impressive user-interface 
Lacks advanced music editing tools 
Pricing: Free
Platform Availability: macOS, Windows, and Linux 
Visit: Website
4. Ableton Live
As a pro music producer, if your priority lies with excellent tools, "Ableton Live" should be an obvious choice for you. Packed with a huge library of modern tools, the software ensures you have maximum liberty to compose and edit music in a way that works best for you. And it's this aspect that makes this software very close to FL Studio.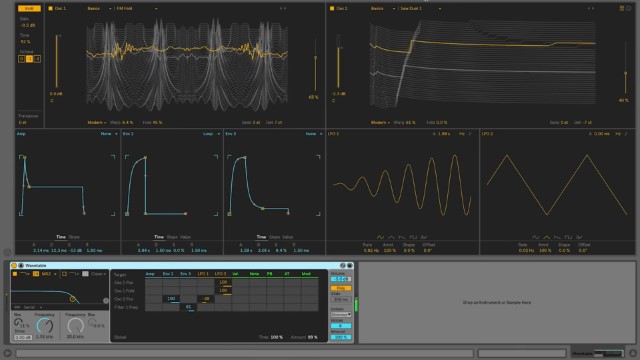 Talking about the interface, Ableton Live has kept everything pretty straightforward so getting a hang of all the essentials is never a big deal. I have found its info-view window very handy as it offers a brief description of the workspace components that play a significant role in memorizing the icons. Of all the drum and synth plugins that I have tried, I must say that none of them have appealed to me more than the ones found in this DAW.
As compared to FL Studio, Ableton Live has less audio and MIDI tracks. Besides, it's restricted to record only up to four sources simultaneously. However, it has got a clear edge over the former when it comes to producing EDM and hip-hop tracks. As for price, Ableton Live is a lot cheaper than the former especially at the high end ($749)
Pros: 
Huge library of modern tools
Excellent drum and synth plugins
Customizable interface 
Cons: 
Less audio and MIDI tracks
Restricted to record only up to four sources simultaneously
Pricing: Free trial, $99 starting price, Full version comes at $749
Platform Availability: macOS and Windows 
Visit: Website
5. Traverso DAW
Should you wish to compose exciting music without getting into complexities, "Traverso DAW" would be a safe bet for you. Featuring a very simple user-interface, the software seems to be familiar right from the moment you dive into it. Apart from being highly scalable, it's also fully customizable. That means you get more freedom to compose your music.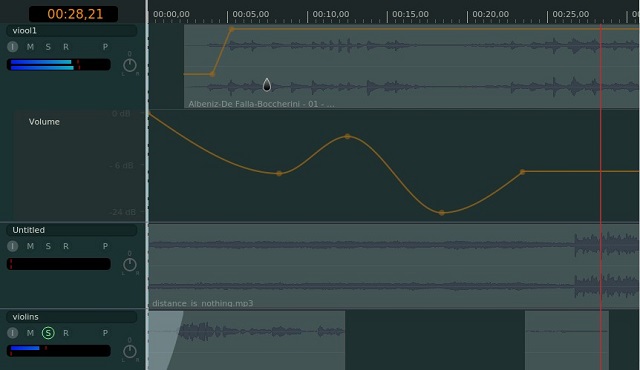 Beyond personalization, Traverso DAW has a useful album mixer that can let you rev up your music with a lot of cool effects. So, if FL Studio's collection of audio effects doesn't seem to live up to your wish, chances are high that it can fill up the void with aplomb.
Another feature that has caught my eyes in this software is the ability to record tunes onto a CD with ease. Times when you are gearing up to light up a party with crazy music, it could come into the picture seamlessly. Just like FL Studio, it's also got an optimized audio engine that delivers better results consistently. Long story short, Traverso DAW can foray onto your scene without costing an arm and a leg which makes it one of the top free alternatives to FL Studio.
Pros: 
Super handy album mixer
Ability to record tunes onto a CD
Optimized audio engine
Cons: 
Doesn't have many pro editing tools
Editing isn't fast-paced 
Pricing: Free
Platform Availability: macOS, Windows, and Linux 
Visit: Website
6. Cubase
When there is a desire to find an all-around digital audio workstation, it would be nothing but blunder to miss out on "Cubase". The software is very similar to FL Studio in terms of functionality and comes with a vast assortment of tools tailormade for composing and editing professional quality music. Despiting being feature-rich, it doesn't look daunting at all thanks largely to exceptionally flexible tools and neatly-designed interface.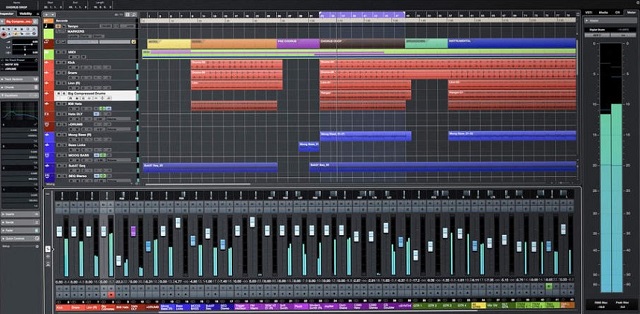 Cubase's library of virtual instruments, effects and thousands of sounds can make a match with what FL Studio has to offer. On the customization aspect, I consider it a touch better than the latter. So, if the personalized experience is what you are after, it would be worth giving a close look.
Another area where Cubase seems to be having an edge over FL Studio is the regular updates with all-new features and improvements. Therefore, the app always feels pretty new and more significantly; delivers the required output without any issues. As for the price, it's almost even-steven.
Pros: 
Intuitive MIDI engine
Advanced editing features
Best-in-class stock plugins
Cons:
Pricing: $111 starting price 
Platform Availability: macOS and Windows
Visit: Website
7. GoldWave
Though nowhere near as feature-packed as some of the biggest names included in this roundup, GoldWave deserves to find a safe place as one of the best apps like FL Studio. With over 25 years of expertise, it's known to provide reliable audio editing experience. Putting simplicity at the forefront, the software is good at all the important aspects including recording, editing, audio processing, conversion and more.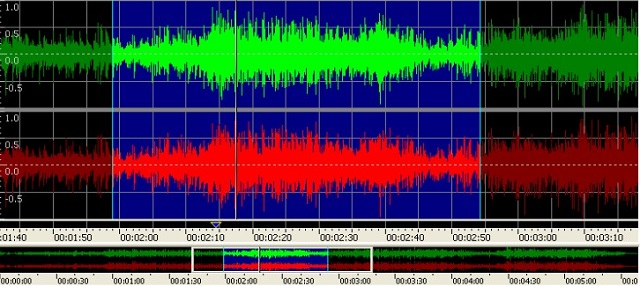 Speaking of user-interface, GoldWave's UI and UX look decent. But if you are fond of FL Studio's intuitive interface, it may not appeal to your liking. Even though the tools are nowhere near as versatile and proficients as the ones found in the latter, they are good enough to live up to the task.
Talking about adding uniqueness to your audio, GoldWave can hold the fort with over 40 audio effects. They are all professionally crafted and can go a long way in augmenting the quality of your music. But there is one department where I find it doing a touch better than FL Studio – analyzing audio. And it's all thanks to the real-time visuals that make it more convenient for you to have much better insight. Lastly, it's also a much cheaper alternative to FL Studio; coming in at just $45.
Pros: 
Over 40 audio effects
Much better at analyzing audio
Cost-effective 
Cons: 
Less productive interface 
Comparatively slow at converting audio 
Pricing: $45
Platform Availability: Windows
Visit: Website
8. Reaper
For all the folks who want a fairly cheap alternative to FL Studio without compromising much on quality, "Reaper" (aka Rapid Environment for Audio Production, Engineering, and Recording) seems to be a smart pick. What makes it a fine asset is the ability to record MIDI and audio bits from many inputs together with the utmost ease. Besides, it also lets you splice your recordings more efficiently than FL Studio.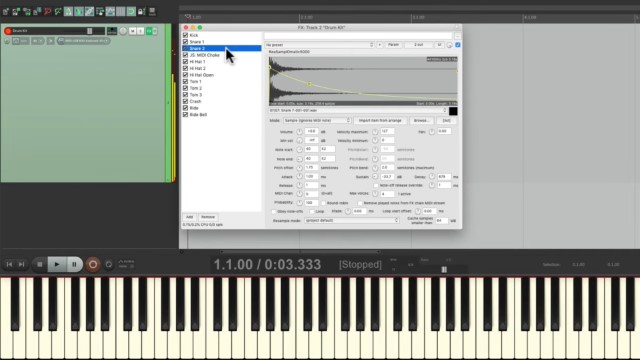 You also have a large collection of MIDI and audio-processing effects to experiment. Save them for the times when you want your music to not only be ear candies but also prove to be exemplary. As each item features fades, volume, per-take FX, and knobs for snap points, you won't have to mess with different tools to get your job done smoothly.
On top of all, it also comes with some really useful features like seamless branching and undo system as well as native plug-in and firewalling that can make a decisive difference in the way you handle your audio.
Pros: 
Ability to record MIDI and audio bits from many inputs together
A large collection of MIDI and audio-processing effects
Native plug-in and firewalling
Cons: 
A bit long drop-down menu
Lacks consistency when rendering a track 
Pricing: $60 (Commercial license costs $225)
Platform Availability: Windows, macOS, and Linux
Visit: Website
9. LMMS
Frankly speaking, I have saved "LMMS" specifically for the folks who want to get a hang of music production before spending tons of bucks on high-end tools. As a beginner, you would find this software more user-friendly and productive than the feature-rich FL Studio which may seem clunky at times for the newbies.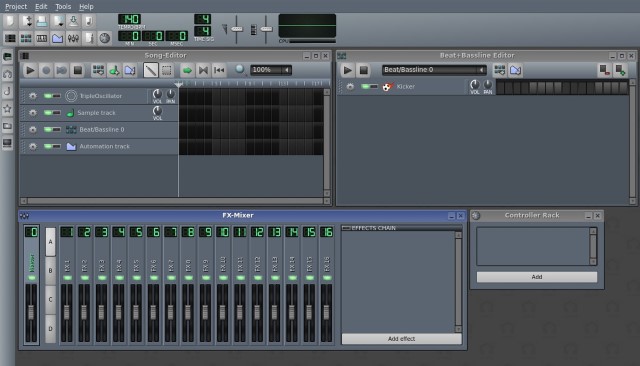 Whether it's creating melodies and beats, synthesizing and mixing sounds or arranging samples, it can let you go about your business conveniently. The playback instruments and samples are pretty easy to deal with. If you love to put your hands on plugins, you would like having a go at a range of plugins that can bring in the missing charm into your music.
Oh yes, the MIDI keyboard looks really elegant with a nice-looking interface. And with VST and SoundFont support, it has you fully covered. Long story short, LMMS can be a reasonably good option if you are trying to learn all the tricks of the trade. Ditto!
Pros: 
Elegant looking MIDI keyboard
VST and SoundFont support
Great asset for beginner
Cons: 
Lacks versatility
Pitch bending doesn't work efficiently
Pricing: Free
Platform Availability: Windows, macOS, and Linux
Visit: Website
10. Ardour
Last but not least, Ardour is not only very affordable but also a highly user-friendly substitute for FL Studio. That's the reason why this DAW didn't have to work too hard to catch my attention. That said, the software is designed for both the ones who are trying to master the art of music production and those who live for music creation.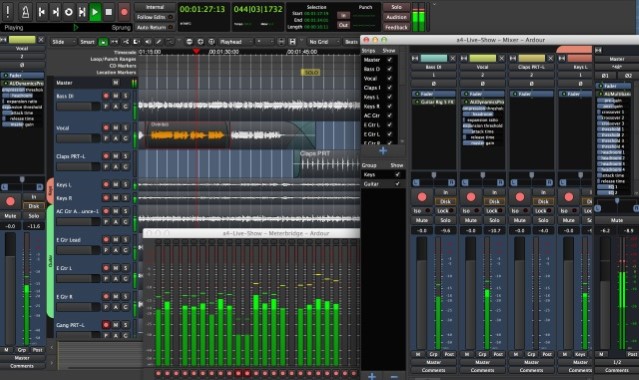 Ardour interface has put more emphasis on simplicity so that getting a hold of it remains an easy affair. And as a starter, you would indeed appreciate the whole setup. Moving onto the editing aspect, the software does have a variety of tools to let you cut, copy, paste, move, stretch and even delete a specific design without any hiccups.
If FL Studio claims to have an exceptionally flexible mixer architecture, Ardour is not behind in the race either. Therefore, you will truly relish mixing and matching your audio to create adorable music. For the folks who never seem to get enough of plugins, they would find the roster of hundreds of plugins right on the money. Not to underestimate, the floating-point fidelity and external control surfaces that can simplify the whole process.
Pros: 
Exceptionally flexible mixer architecture
Handy floating-point fidelity
External control surfaces
Cons: 
Too many plugins seem to clutter the whole experience 
Builds are paid
Pricing: Starts at $1/month 
Platform Availability: Windows, macOS, and Linux
Visit: Website
11. Adobe Audition
Without an iota of doubt, Adobe Audition belongs to an elite league of digital audio workstations. And if you don't want to settle anything less than the very best, you shouldn't fail to give it a close look. Audition comes with a powerful toolset including waveform, multitrack, mixing, editing, spectral display for creating, and restoring audio content. In terms of high-end tools, Audition makes a fairly good match with FL Studio. But unlike FL Studio, Adobe's interface looks a touch more intuitive. That's probably the reason why Audition could easily fit into the needs of both pros and newbies.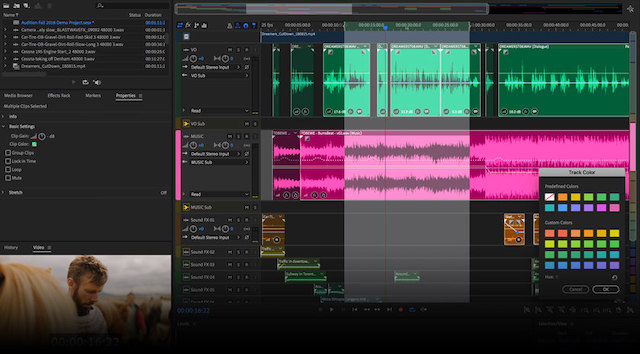 The highlight of Audition is the ability to accelerate video production and audio finishing thanks to the better-optimized interface. The precision editing tools also make it a safe bet for podcasting and sound effect design. One of my favorite features of this app is the super handy sound panel which plays a key role in creating pro-grade audio without having to get into complexity. It's in stark contrast with FL Studio's sound panel that takes some time to get used to.
Another feature worth taking note of is the automatic rearranging of a song to fit any duration. This neat feature plays a key role in speeding up music editing. Even in terms of fixing audio, Audition is quite efficient. The app repairs and restores audio without distorting the quality. Keeping these notable features in mind, Adobe Audition is one of the better alternatives to FL Studio for both pros and newbies.
Pros: 
Better-optimized interface
Excels in podcasting and sound effect design
Repairs and restores audio efficiently 
Automatic rearranging of a song
Cons: 
The subscription-based pricing is quite expensive 
Pricing: $20.99/month on an annual plan
Platform Availability: Windows and macOS
Visit: Website 
12. Sound Forge
With over 20 years of experience, Sound Forge (aka Sonic Foundry) by Magix Software GmbH is a highly-rated digital audio editing suite designed to cater to both the professional and semi-professional markets. The software comes in two variants: Sound Forge Pro and Soun Forge Audio Studio. Both the DAWs perform well in all the essential aspects including recording, audio editing, audio mastering, and processing audio.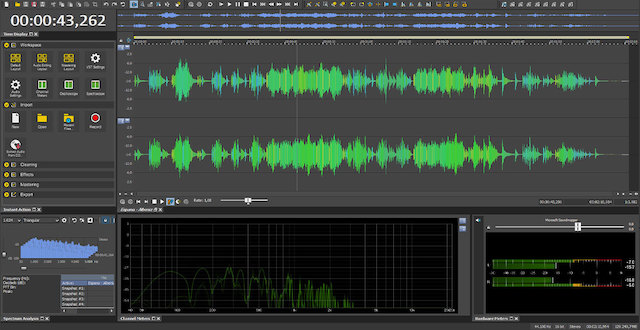 When it comes to audio editing efficiency, Sound Forge can give a strong competition to FL Studio. Not to mention, it's known for rapid audio processing without sacrificing quality. So, Just in case FL Studio seems to be stuttering while processing audio, you should give a try to this software. Another department where it has looked quite good to me is a vast library of professional effects which can go a long way in giving a pro touch to your music.
Whether you wish to make your audio sound retro, embrace cult classic or get on with the fast emerging trend, Sound Forge's collection has got you fully checked off. Though Magix Software GmbH's offering lacks variety in terms of plugins unlike FL Studio which boasts one of the biggest collections of plugins, it's got enough to take care of basic needs.
Pros:
Fast audio processing 
Wide range of professional effects 
Pretty neat user-interface 
Cons: 
Doesn't have a huge library of plugins 
Pricing: The Soun Forge Audio Studio 14 is available for $59.99, while the Sound Forge Pro 13 comes for $399
Platform Availability: Windows and macOS 
Visit: Website
Pick Out the FL Studio Alternatives
Now that you have explored a range of DAWs that are similar to FL Studio, choose the ones that are in line with your music production needs. If you are a pro, give a try to some of the well-known names. But if you are just starting out, check out the cheaper apps or the ones that are available for free. With plentiful of options, I'm sure your demand can surely meet the right option. Have any feedback for us? Shoot it in the comments down below.