Out of different kinds of headphones available there, in-ear headphones — commonly known as earbuds — had that privilege of becoming quite popular. It was also the one to accompany most of Smartphones and multimedia devices out there. Earbuds are noted prominently for the compact design, lightweight nature and comfortable usage it does provide. Thus, they have become so important for a music junkie just as a Smartphone is for a tech geek. That having said, you have to choose earbuds that are just-right for your purpose, let that be music, games or something else.
Another interesting thing about earbuds is that they are available in different price ranges. If you want an expensive one from top-level brands, you can get that and if you prefer a budget-friendly one, you can get that too. In this post, however, we've a list of top ten earbuds you can buy under $50.
If you're ready to spend $50, you can have earbuds that have a superb performance and yet don't affect your wallet much, and we have tried our best to bring the best choices out there.
Best Earbuds You Can Buy Under $50
1. Sennheiser CX 300 II Enhanced Bass Earbuds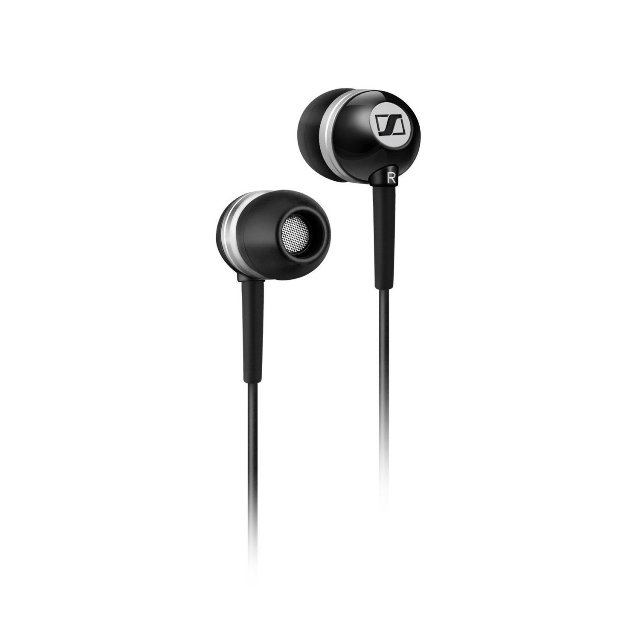 These earbuds from Sennheiser is meant to be used with various devices such as Smartphones, tablet PCs and portable media players. Made of plastic, the earbuds will fit your ears smoothly and it has some stunning features for a better listening experience as well. For instance, Sennheiser CX 300 II Enhanced Bass Earbuds has dynamic transducers that enhance bass of music output, the option to choose a tip according to the size of your ear, asymmetrical cable & the use of high-quality material. Also, the in-ear canal has been optimized to provide ambient noise isolation and thus to have an uninterrupted music listening, for that matter. Sennheiser has included two-year warranty & carrying pouch with the product.
2. Sony MDRXB50AP Extra Bass Headset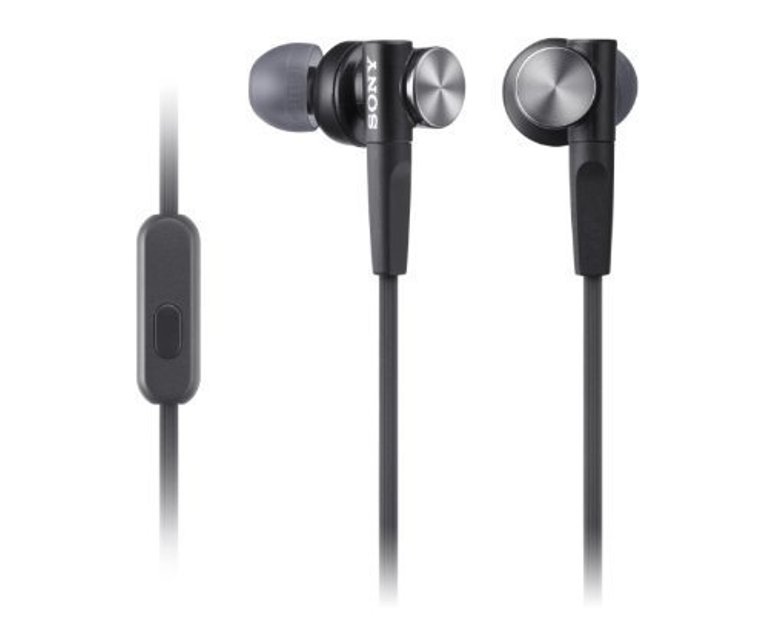 Sony MDRXB50AP Extra Bass Headset is for those who need extra bass in their music, and the neodymium magnet of the drivers will be just-right to bring you that. Acoustic design of the earbuds, at the same time, ensures that outside noise doesn't affect your listening experience. Apart from the quality of product — well, in Sony, we can trust —, it's some productive features as well. The earbuds are accompanied by an in-built microphone and a multipurpose button. This button can be customized to do different tasks, using the SmartKey app., Sony has used hybrid silicone to create ear-buds and they are available in four different sizes. Also, the cable of the earbuds, with a length of 1.2m, is hassle-free and impressive.
3. Brainwavz Delta Black Earbuds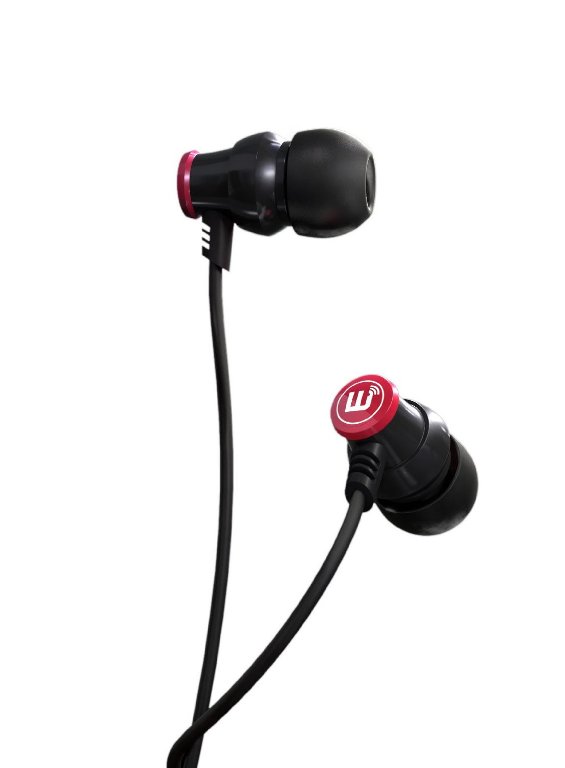 These mid-budget earbuds from Brainwavz has been designed specifically for Apple-made devices such as iPhone, iPad and iPod but it should work fine with other devices, with limited functionalities. For instance, the earbuds come with an in-built microphone and remote combination. Functioning of the remote is limited to iOS devices and may have a wrong effect in other phones. Other noticeable features of Brainwavz Delta Black Earbuds include the clear output of music playback — with distinguished instruments and vocal reproduction, sound system that has been balanced as it comes to bass reproduction etc. Three different silicone-made ear-tips are available and you can choose accordingly. It has been made using high-grade Aluminium, and you can be confident about build.
4. Symphonized NRG Wood Earbuds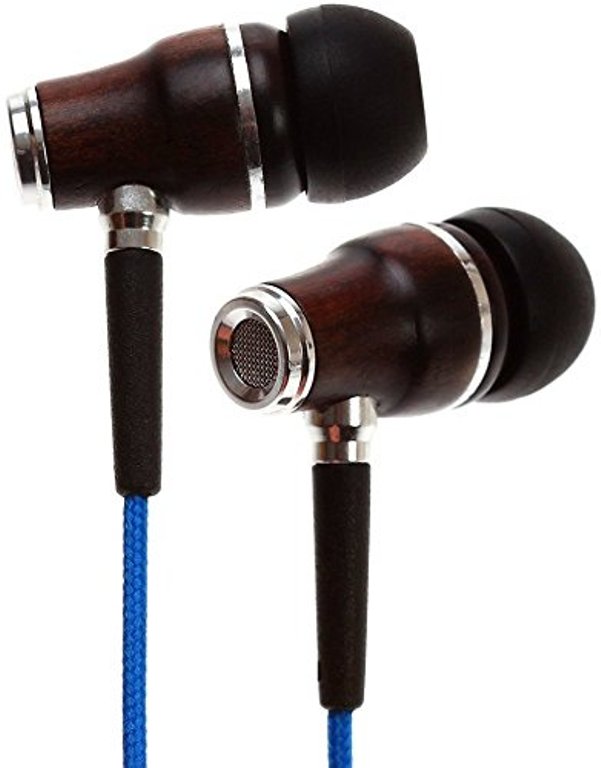 Symphonized NRG Wood Earbuds has been made using real wood and these eco-friendly earbuds are available in seven different colour combinations and all of them are just awesome from music listening point of view. When we come to the case of sound reproduction, the output would be crisp as well as deep-bass. Ear-tips are made using Silicone & they are available in Small, Medium and Large sizes, giving you best-possible comfort for ears. The built-in mic of the earbuds has button that can be used for call management as well as enabling voice control. Symphonized NRG Wood Earbuds is meant to work fine with iOS devices, Android Smartphones, music players etc. Its tangle-free nylon cord is easier to manage.
5. Skullcandy Jib Earbuds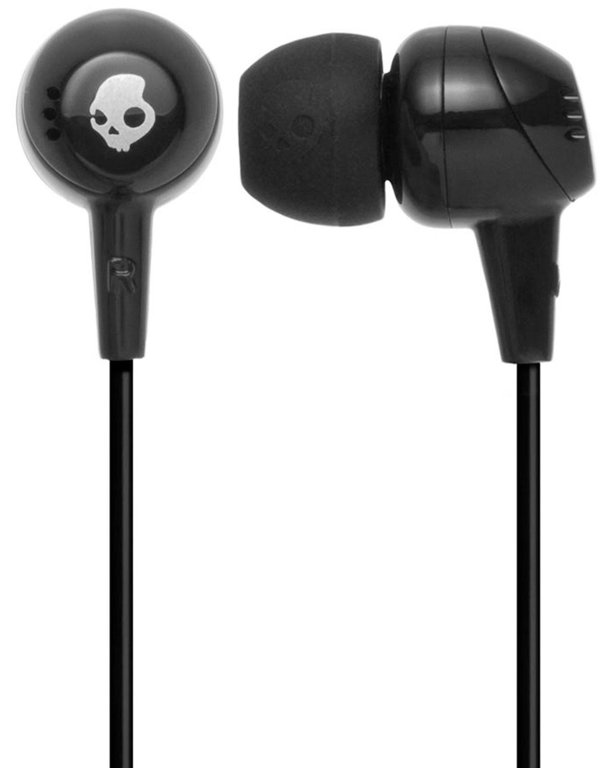 Skullcandy Jib Earbuds is a combination of high-quality sound reproduction and affordability. This lightweight set of earbuds is equipped with Supreme Sound Technology, which ensures deep bass, brilliants highs and a natural level of vocal output. Of course, you get three pairs of silicone ear-tips that can be used as per your comfort. Skullcandy Jib Earbuds has a 3.5mm jack, thus allowing you to connect it to almost any Smartphone, tablet PC or media players out there. Cable of the earbuds has a length of 1.3m and that's good-enough to go, we suppose. Altogether, Skullcandy Jib Earbuds would be a nice choice when you've a short budget to keep. After all, you get brand quality and a good-to-go price.
6. JVC HAFX40B Earbuds
JVC HAFX40B Earbuds come with a quite sleek design, though it may look like a rugged-built pair of earbuds. A quality rich product from JVC, the earbuds consists of JVC Carbon Nano tube diaphragm, which is meant to get you best possible sound output in the long run. It has to be noted, however, that JVC HAFX40B Earbuds does not come with an in-built microphone, which some of you might find as a problem. Apart from that, JVC HAFX40B Earbuds is a good-to-go in-ear headphone you can have for your Smartphones, media players or other devices out there. According to reviews by customers, these earbuds are able to provide better noise cancellation and satisfactory output.
7. Stoon Stereo Earbuds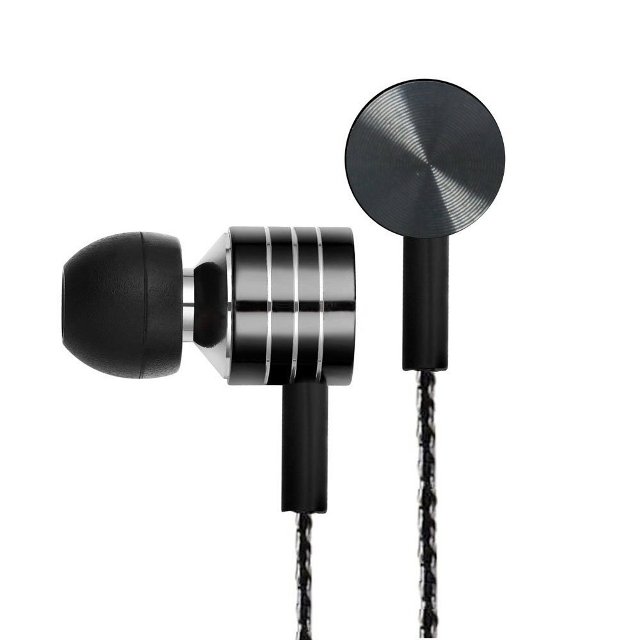 When you need an earbud that will be compatible with almost every Smartphone you come across, along with a lot of other devices, you can go for Stoon Stereo Earbuds. Thanks to the Interference reduction technology it has, you'll be able to enjoy clear voice calls and stunning music playback. The built-in remote has a volume control section and it will be functioning only on android-based Smartphones. Talking of material, Stoon Stereo Earbuds has been made using an all-metal hybrid and the movable piston design is fair-enough for a portable earbuds. In addition, to give an awesome experience in sound reproduction, Stoon has included a dual damping system in the headphones so that it can play good, however noisy the outside situation is.
8. AmazonBasics Earbuds with Microphone

This earbud comes from AmazonBasics, which is a sub-brand of Amazon that focuses on basic accessories. Available at an affordable price, this pair of earbuds will be just for a variety of purposes. Due to its 3.5mm jack, you can use it almost everywhere; let that be a Smartphone, media player, tablet PC, etc. In order to give you the freedom of pure comfort, AmazonBasics has included three silicone-made rubber ear-tips, in Small, Medium and Large sizes. They will also enhance isolated sound reproduction. AmazonBasics Earbuds with Microphone comes with a one-year warranty. In-built remote-microphone combo of this lightweight earbud is good when you want to manage your calls and control music playback.
9. Symphonized ALN Wood Earbuds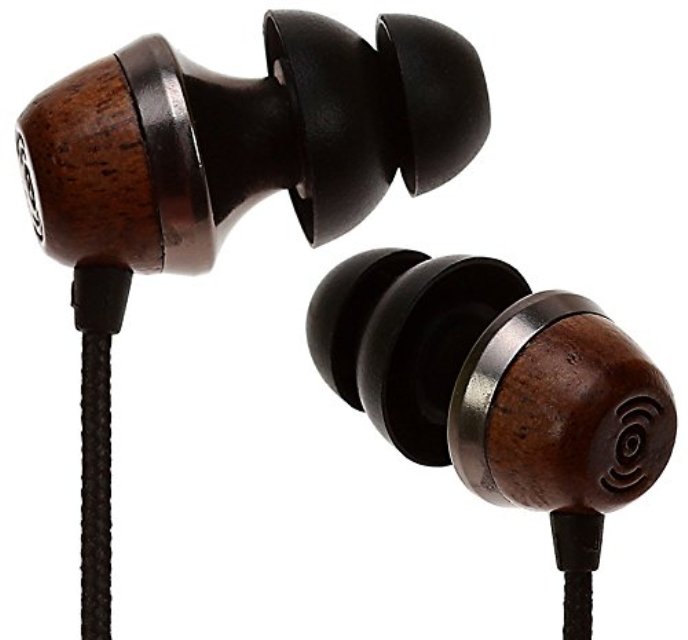 This is yet another earbuds pair from Symphonized, which is made of wood but is available at a comparatively cheap rate. As the headphone has been made using genuine wood — accompanied by an acoustic design —, you can be sure that the playback is just awesome and there's better bass response as well. In addition, ear-buds are made of soft silicone, so that your comfort won't be affected. There are six ear-tips included in the package, which you would be able to choose as per your need. Symphonized ALN Wood Earbuds comes with a gold-plated audio jack of 3.5mm and this jack would be satisfactory to provide unbalanced and no-loss sound playback at any case. Compatible with almost any device, Symphonized ALN Wood Earbuds is an awesome choice.
10. Panasonic RPHJE120K Earbuds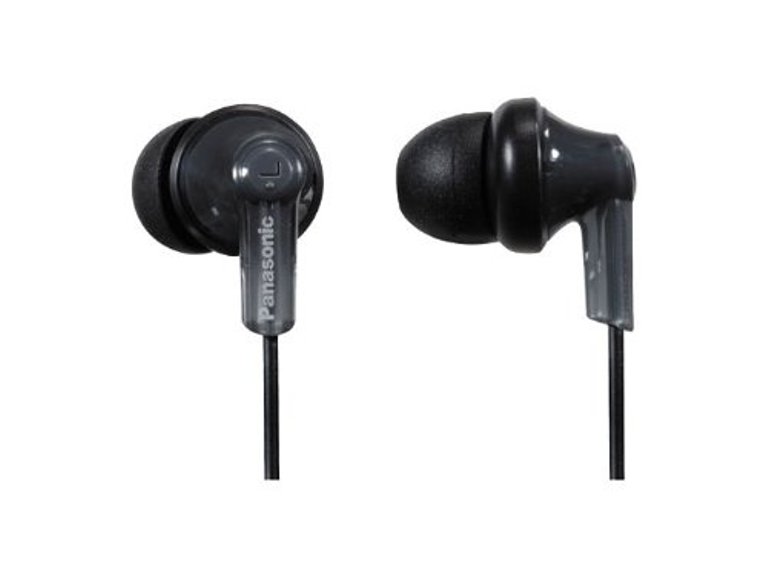 Panasonic RPHJE120K Earbuds, the last one in our list, is the most affordable choice you can make, even while having a substantially good performance. One of the best sellers in earbuds section, Panasonic RPHJE120K Earbuds has all the features you need for good music playback. It has an ergo-fit design, a pair of small, large or medium ear-pads & a totally compact design theory. Cable of Panasonic RPHJE120K Earbuds is 3.6ft long and it's hassle-free enough to carry around, anywhere. The earbuds pair is available in seven different colour combinations, but it has to be noted that it doesn't come with a built-in microphone. At what you got to pay, it's good.
SEE ALSO: Apple Music Vs Spotify Premium Vs Pandora One: Which is Best?
Hi, music junkies out there, which earbuds pair you use for your Smartphone or music playback? If they cost you less than $50, do let us know.
---
Load More