MS-DOS may not be what it used to be back in the days but there are still some very amazing games that are available on the platform. If suddenly you have been feeling nostalgic and want to try out some of the classic games from the golden days of gaming then you are right at home because we bring you the best DOS games that you can play anytime. Below are the 15 Best MS-DOS games that everyone must play at least once in their lifetime.
1. Command and Conquer
If you have ever wanted to play with a very large and infinite set of toy soldiers and tanks then you are going to fall in love with the classic Command & Conquer game available for MS-DOS. This is an old school tactical strategy game where you have to outsmart the enemy in the battle. You have an army and you are at war with your enemy. You have to use your strategic skills to defeat your enemy and win the war. You can use all the resources and firepower at your disposal to win the battle and ultimately the war.
2. Prince of Persia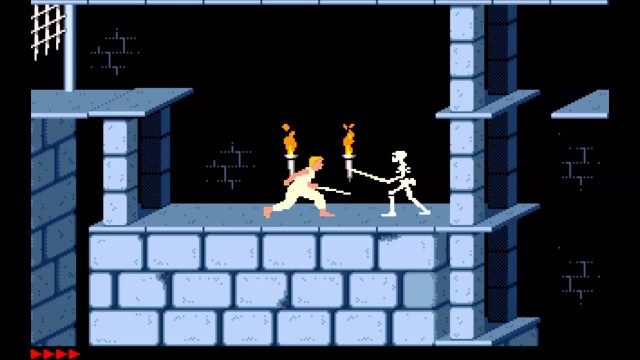 The classic game about a prince who is trapped in a dungeon and he has to jump, slash, and fight his way out of there. He has been kidnapped and imprisoned by the evil emperor and his only way out is to escape the dungeons by solving puzzles and fighting the dungeon guards. Prince of Persia game is very addictive and can be even a little frustrating at times when you can't make the jump from one platform to another and fall down to your death. Help the prince escape and take his throne back in this classic DOS game.
3. Quake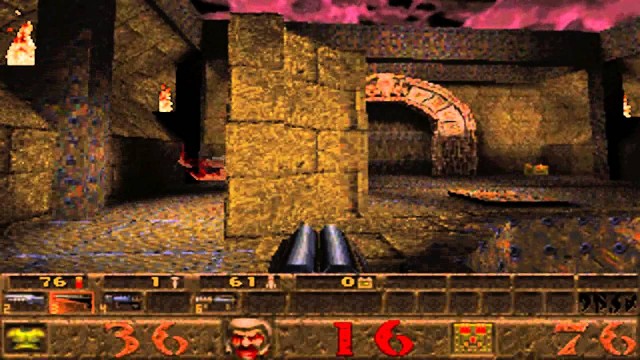 One of the best First-person shooter game of all time is none other than Quake. This game received the best reviews from gamers all around the world and it was ported to so many gaming systems because of its high popularity. You are stuck with different monsters and your job is to find the exit door out of each level and shoot each monster that comes in your way. You can also play multiplayer with your friends in a co-op mode or deathmatch mode against each other. This game is bucket loads of fun for everyone.
4. DOOM
DOOM is definitely the pioneer in first-person 3D games that brought a lot of elements to this genre which are still used by many popular first-person shooter games. This game is about a space marine who goes toe to toe against demons and monsters. You have to shoot each and everyone of them down. The multiplayer is similar to Quake and you can go head to head against your friends in local gaming networks. The game is very addictive and provides a very rewarding gameplay experience for first-person shooter lovers.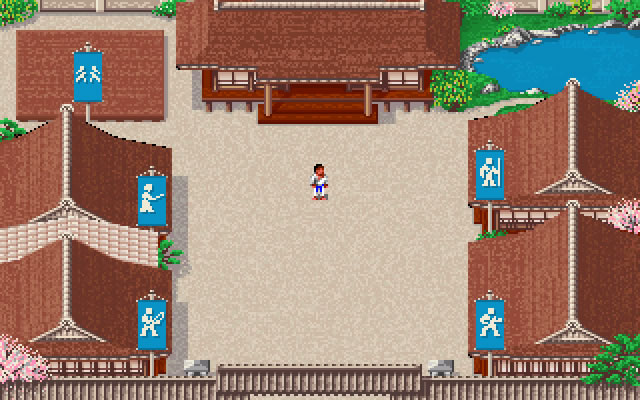 Everybody loves the Karate Kid. Everyone wants to be the next Karate Kid and become the best in the world of martial arts. Well, Budokan is your way of becoming the next Karate Kid, however, you won't be a kid at all and there won't be a single mentor to you either. You can learn different martial arts in this game and become the master of as many as you want. Take part in the world championships to become the champion. The gameplay heavily focuses on fighting but you have to learn each style of fighting and amster it to beat the opponents in this game.
6. Duke Nukem 3D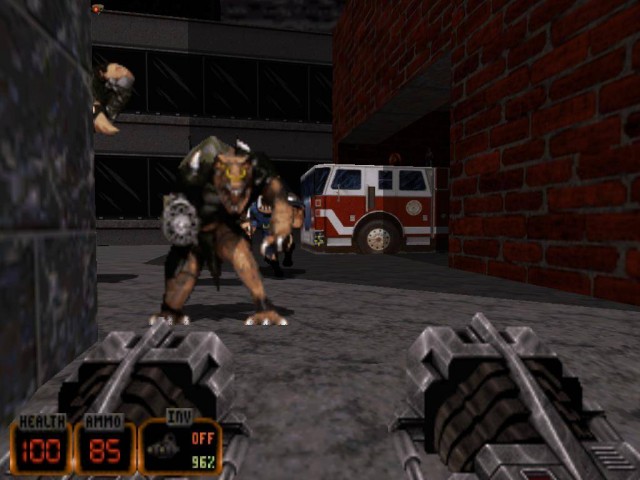 Another first-person shooter for DOS that sits at the top of the genre because of its exciting gameplay and quirky sense of humor. Duke Nukem 3D focuses on the guy Duke Nukem who loves to crack jokes and blow heads off of monsters and aliens. He is the last hope for Earth who can save this planet from a fate worse than death. The mix of satirical elements from pop-culture will leave a smile on your face and the satisfaction of blowing monster heads clean off is not describable in word.
7. Grand Theft Auto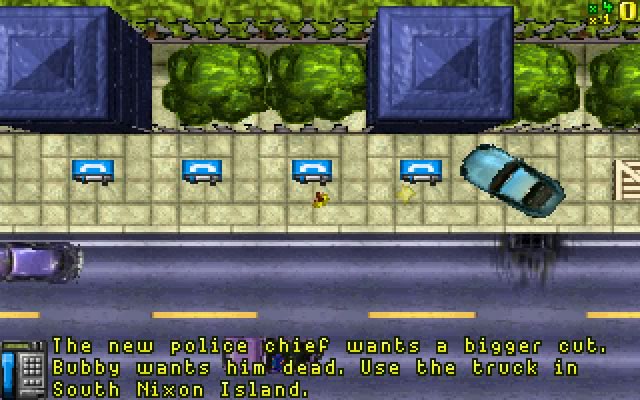 The first Grand Theft Auto game was made from a top-down perspective and it wasn't as big as the GTA V of today, however, what it actually did was laid the foundation for where all the GTA games now stand today. Soon after its release, Grand Theft Auto received a lot of praise and attention. The unique criminal gameplay as an up and coming crime lord received a lot of praise from gamers worldwide. You have to complete deadly missions and become the criminal mastermind in the first installment of the biggest crime gaming franchise.
8. One Must Fall 2097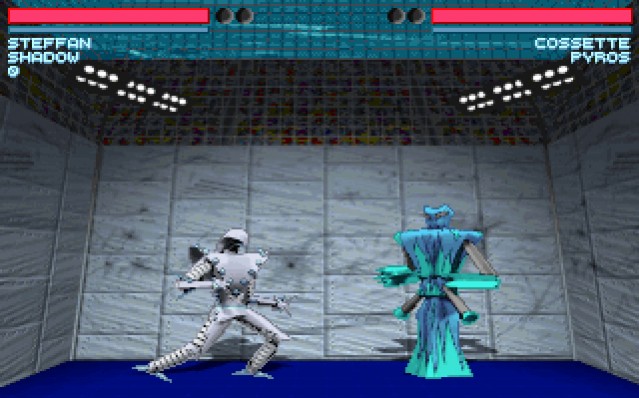 If you want a real button-mashing fighting game on MS-DOS then look no further because One Must Fall 2097 is definitely the only and best fighting game available on the platform. The tournament system in this game is exciting because it gives the gamer a real objective to keep playing this game with an incredible storyline. Just get ready to mash those buttons around and pull off some of the best combos in this fast paced fighting game for DOS. The name says it all, one must fall.
9. Tetris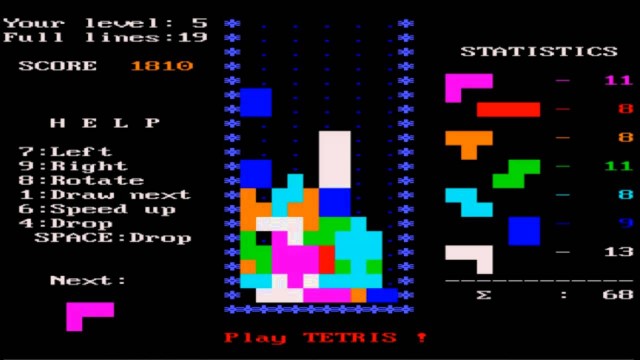 If any of your friend or a family member tells you that Tetris is a boring game then quickly cut ties with them, you don't need such negativity in your life at all. Tetris is far from boring. This is the only game that made the world go crazy about the puzzle genre in the gaming world. This game tests your patience and creativity in amazing block based puzzles. You will receive different shaped blocks and your job is to arrange them in such a way that they keep disappearing. It sounds simple, but it's anything but simple. You have to be quick and agile to complete even a single level in this game.
10. Theme Park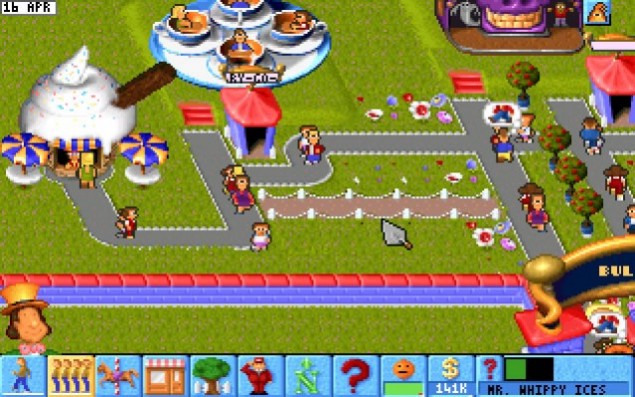 Every little child dreams of going to a theme park but what does a man-child ream of every night and day? Well, owning his/her own theme park and running it the way they see fit. You don't have to just dream about it anymore because if you want then you can actually own a sweet theme park on MS-DOS with the amazing Theme Park game. This game would even put Rollercoaster Tycoon to shame with its simplicity and attention to detail. The game has old-school graphics but the gameplay is really amazing and best of all, you get to build your own theme park with your customized rides.
11. Tomb Raider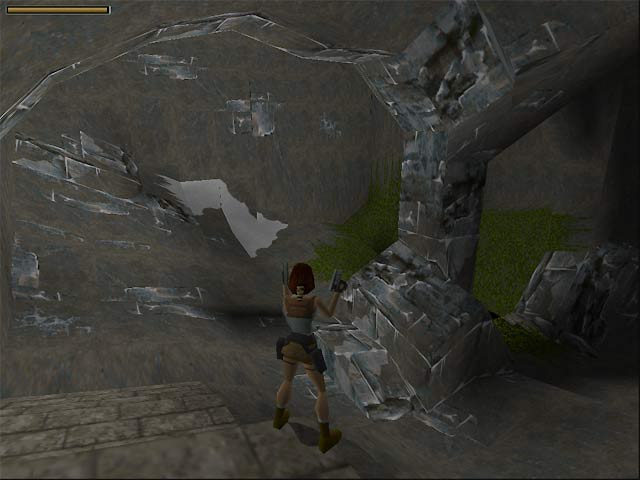 This is where Lara Croft started her career in Tomb Raiding. The recent reboots of Tomb Raider maybe all amazing with the latest generation graphics, great voice overs, and a plethora of different weapons to choose from but the classic Tomb Raider had some of the best puzzles, amazing enemies, and huge levels that the players had to explore on their own. Go along with Lara Croft on an incredible journey and see how it feels to live the life of Indiana Jones or Lara croft, whichever Tomb Raider you prefer.
12. Wolfenstein 3D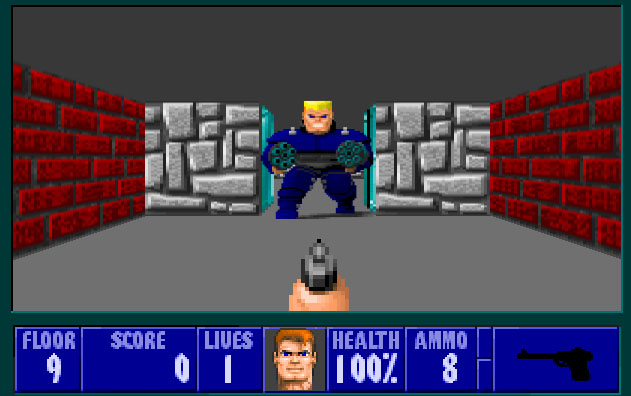 The grandfather of all the popular first-person shooter games out there. If you want to thank a game for DOOM, Quake, Duke Nukem 3D, etc then that game would be Wolfenstein 3D. This game is the actual first-person shooter game that redefined the genre and paved way for the games mentioned above. In this game you are imprisoned in a Nazi prison. You break out and start shooting everyone that comes in between you and your freedom. The gameplay is amazing and it's still pretty enjoyable even in today's world. The graphics are decent for an old game, and the music is pretty exciting.
13. Warcraft II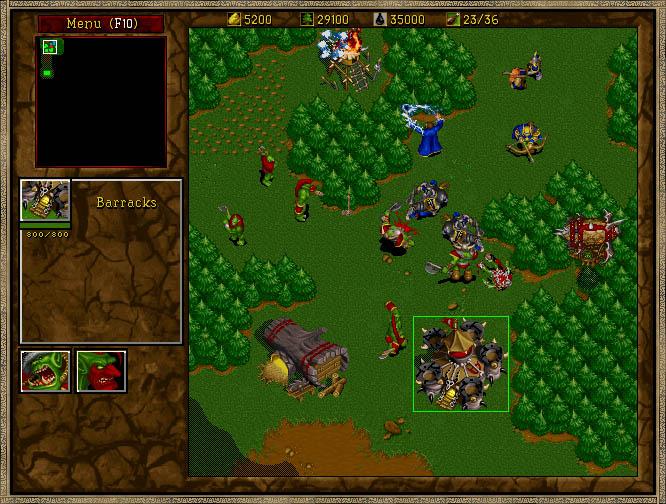 This is what made World of Warcraft what it is today. Warcraft II was one of the best and amazing Warcraft games ever to be released. This game combines strategy and point to click adventure in an amazing game. This game did for the Real-Time strategy genre what DOOM did for the first-person shooter genre. This game paved way for all the amazing RTS games out there. This game tells the story of the magical world of Warcraft in a glorious way where you never get bored even for a second. Try it once and you will be hooked forever.
14. Alone in the Dark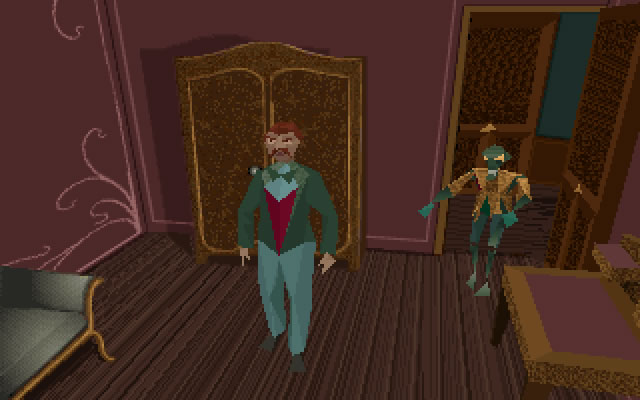 The MS-DOS games list has been lacking a serious horror game and Alone in the Dark fills that void pretty beautifully. Alone in the Dark is one of the most horrific games you will ever play in your life. It's like watching a horror movie alone at night. This game has the best storyline. The survival horror genre starts from this game. The game combines puzzles, horror, and survival in such a way that it's still being copied and imitated by big developers even in today's world. A must play for all the horror game fans out there.
15. DOOM II: Hell on Earth
After the success of DOOM, the developers knew that they had to come out with an amazing sequel to this game. However, the sequel, DOOM II: Hell on Earth was not as good as the first game. First of all, it just felt like an add-on to the first game because everything was almost the same except for one new gun and a few extra enemy monsters. The game engine and even the music was almost identical. The levels were more complex and huge so it was still addictive. Once you started playing this game, it would suck you right into it until you beat it. DOOM is still considered one of the best first-person shooter to be ever developed.
The above mentioned games are the best DOS games in our opinion. If you want to play these games then most of these are available entirely for free on Web Archive where you can play most of these online. However, some other games may not be available in these archives so we have linked to other sites where you can download these games. You will need a software like DOSbox to run these games on your computer.
SEE ALSO: 45 Best GBA Games of All Time
If you have other MS-DOS game that you think should be included in the list then feel free to include them in the comments below.