Amazon's Fire TV offers voice control via the ubiquitous Alexa, but most people still want the option of a physical remote, if only because of the familiarity it brings. This is why the very thought of having to operate your Fire Stick without a remote can be scary. So if yours is either lost or worn out and you're searching for a new one to replace it, dive in, because we have rounded up some of the best Amazon Fire Stick replacement remotes available in the market in 2021.
Best Fire Stick Replacement Remote to Buy in 2021
Here, we'll list the best replacement Fire Stick remotes you can buy, including some first-party options from Amazon itself, as well as some very capable third-party models that often offer additional functionality. So without further ado, let's take a look at some of the best Fire TV replacement remotes you can buy right now.
Best First-party Fire Stick Replacement Remotes
The best replacement remotes for Fire TV come from … who else, but Amazon. The company sells replacement remotes for its smart TV dongle in pretty much all markets it operates in. Here are the best first-party Fire TV replacement remotes from Amazon you can buy:
1. Alexa Voice Remote (1st-Gen)
This particular model is compatible with all the original Fire TV devices as well as the 2nd-gen Fire TV Cube and Fire TV Stick, as well as the 3rd-gen Fire TV. It is the best option if you use a first-gen Fire TV stick, but have lost its remote. It comes with all the functionality of the original remote, including Alexa voice commands, navigation arrows, cross-app voice search, Alexa integration, and Play, Pause, Skip buttons and more. You can also use it to control your soundbar and AV receiver.

Buy From Amazon: ($27.99)
2. Alexa Voice Remote (2nd-Gen)
Like the first device on our list, this one is also a first-party device, so you should not have any quality or compatibility issue whatsoever. Do note, however, that this particular version is compatible only with 2nd- and 3rd-gen Fire TV devices and the 1st-gen Fire TV Cube. In terms of controls, the 2nd-gen Alexa voice remote includes power, volume and mute buttons that you can use to control your TV. Do note this is not compatible with Amazon Fire TV (1st- and 2nd-gen), Fire TV Stick (1st-gen), or Fire TV Edition smart TVs.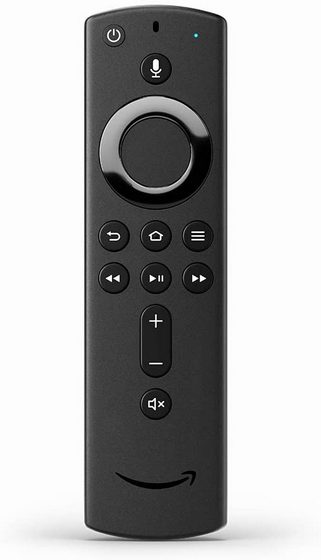 Buy From Amazon: ($29.99)
Best Third-party Fire Stick Replacement Remotes
Third-party remotes for Amazon Fire TV come in all shapes, sizes and price points. Here are the best ones for your budget:
3. Rii i8+
The Rii i8+ is one of the best Fire TV replacement remotes from a third-party. The manufacturer advertises it as a multi-function device with an LED-backlit Bluetooth mini wireless QWERTY keyboard and a touchpad with multi-touch support. Largely geared towards gamers, the device comes with a Game Handle design with 2 round dials on the two sides of the keyboard.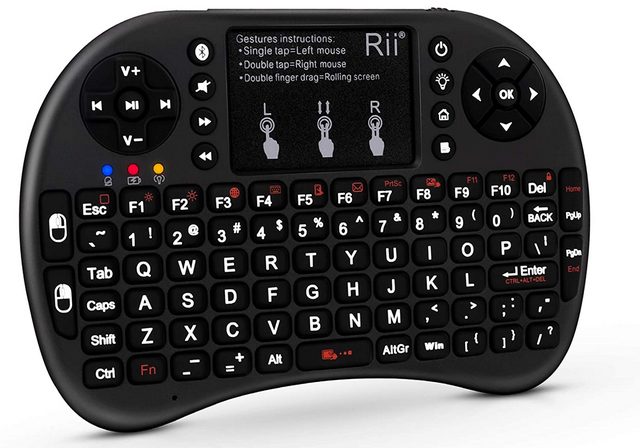 It connects via Bluetooth and has an operating distance of up to 15 feet. Alongside the Fire Stick and other Fire TV devices, it is also compatible with PC, Pad, Android TV Box, Google TV Box, Xbox 360, PS3 and more.
Buy From Amazon: ($22.99)
4. iPazzPort Mini Wireless Keyboard with Touchpad
The iPazzPort Bluetooth wireless keyboard works with the Fire TV stick, Fire TV Cube, Xbox 360, PS3, Nvidia Shield, and a whole host of other Android TV devices. It comes with a backlit mini QWERTY keyboard and a multi-touch touchpad with a 360-degree flip design. The keyboard comes with multimedia control keys and PC gaming control keys, while the touchpad works as a mouse with the Fire TV stick. There's also an auto-sleep mode that's activated after five seconds of inactivity.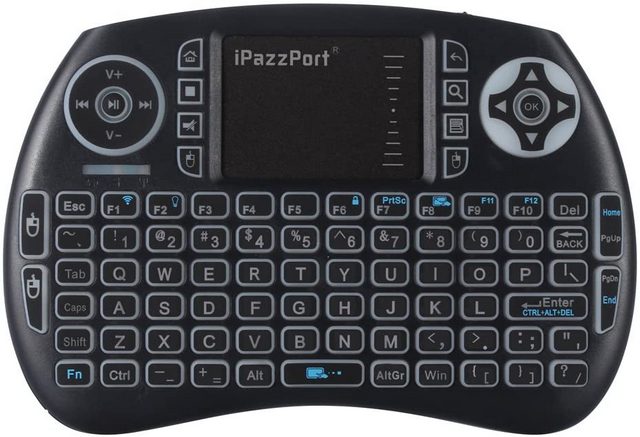 Buy From Amazon: ($22.99)
5. AuviPal R9
The AuviPal R9 may look like a pseudo-futuristic gadget from old sci-fi movies, but it comes with a whole host of features that make it one of the best Amazon Fire TV replacement remotes. It has a mini QWERTY keyboard, trackpad, directional pad, and a hole host of media control buttons, all of which are backlit.
It pairs with the Fire TV via USB with what the company claims is 'specially designed' cable for Fire TV. Alongside the Fire stick, the device is compatible with Android TV, Kodi boxes, Raspberry Pi, PC, Xbox 360 and more. Do note that your Fire TV device will need a USB port to pair with this remote.
Buy From Amazon: ($19.99)
6. iPazzPort Mini Wireless Keyboard
If you want something that resembles more of a traditional remote than a gamepad, you should check out the iPazzPort Mini Wireless Keyboard. This differs from the other iPazzPort model in our list by dropping the touchpad in favor of a sleeker, more traditional form-factor for a remote. However, like the other model, it also comes with a full QWERTY keyboard with LED backlit full-function keys, including multimedia buttons for home/return/pause/menu etc. It supports Bluetooth 3.0 and is compatible with the Fire TV Stick, tablets, PCs, laptops and more.
Buy From Amazon: ($24.99)
7. Logitch Harmony Elite
Finally, if money were no object, the Logitech Harmony Elite should be your choice as the best Fire TV replacement remote. In fact, it is likely the best universal remote that money can buy. It is compatible with more than 270,000 devices, including multiple generations of the Fire TV, Fire TV Stick 4K, Fire TV Cube and more.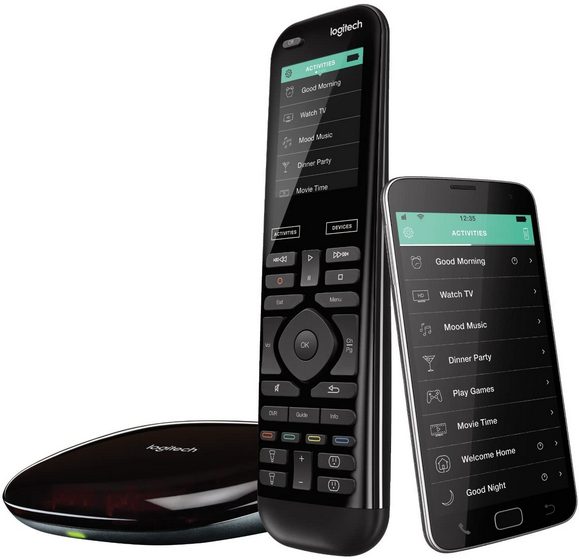 Along with the regular hardware buttons, it also, comes with an LCD touchscreen that enables you to control channels, movies, volume and more. It is also compatible with Alexa, which lets you control smart home devices like Philips Hue lights, etc. It is the most expensive of the lot by far, but it also goes much further than just a replacement remote for your Amazon Fire Stick.
Buy From Amazon: ($289.99)
Bonus: Amazon Fire TV Remote App
One of the best – and often overlooked – replacements for the physical Fire TV remote is the official Amazon Fire TV mobile app. It's available for free on Android and iOS, making it the cheapest Amazon Fire TV remote replacement. The app comes with Alexa voice search, simple navigation, a keyboard for text entry, and shortcuts to various apps on your Fire TV.
It also has a built-in 'Sleep' function and can switch between different Fire TV devices on your network. The only negative is that it doesn't offer gaming controls, but you'll probably want to use a separate physical controller for that anyway.
Download: Android (Free); iOS (Free)
Get the Best Replacement for Your Lost Fire TV Remote
Fire TV is an awesome platform for entertainment, but a lost or malfunctioning remote can be a massive annoyance. So now that you know about the best replacement for your lost or worn out Fire Stick remote, go ahead, buy the one that suits your need and leave us a note about which one you chose and why.