As anticipated by many, Apple has today announced a new Apple Pencil to add to its existing lineup. After replacing the Lightning port in its latest iPhone 15 series with the universally accepted USB-C port, Apple has now added the USB-C port to the new Apple Pencil. Before you call it the Apple Pencil 3rd gen, it is important to note that the newly announced Apple Pencil does not bring any new features. Instead, it cuts down on some of the useful features that were offered in the Apple Pencil 2nd generation and offers a more affordable option for users to pick from. Check out what's new in Apple Pencil (USB-C).
Apple Pencil (USB-C): Affordable Pricing, Less Features
Featuring the same matte finish and flat side design as its predecessor, the Apple Pencil (USB-C) starts at $79 as compared to the $129 price of the 2nd gen Apple Pencil. It borrows features like high precision, low latency, and tilt sensitivity from Apple Pencil 1st generation and Apple Pencil 2nd generation.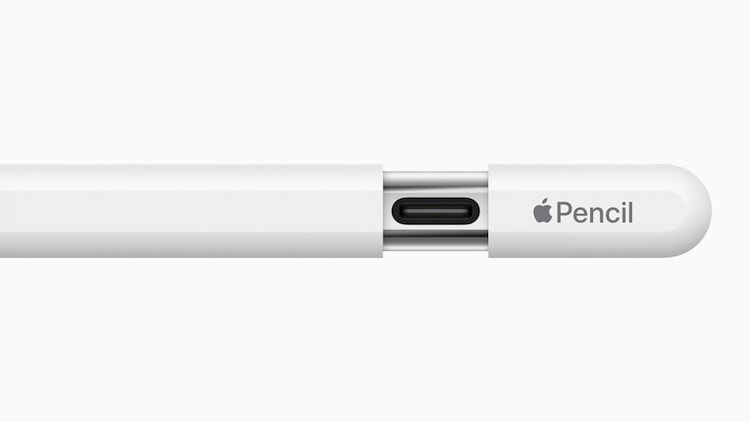 The highlighting feature is the hidden USB-C port which can be accessed by sliding the cap of the Pencil. The new and affordable Apple Pencil can be charged using all iPad models equipped with USB-C port i.e. the iPad 10th gen, iPad Air 4th and 5th gen, and iPad Pro models. The USB-C port is the only way to charge the Apple Pencil (USB-C) as it does not charge when attached to an iPad, unlike the Apple Pencil 2nd gen.
Attaching the new Apple Pencil to an iPad magnetically will simply put the stylus to sleep mode.
With USB-C ports available on iPhone 15 and iPhone 15 Pro models, the new offering can also be charged using the latest iPhones.
The new Apple Pencil (USB-C) lacks features like pressure sensitivity, wireless pairing and charging, and double-tap feature which is used to change tools while working on creative apps. Surprisingly, Apple is not offering free engraving on the new Apple Pencil.
Seeing the dearth of features in the new Apple Pencil, it is safe to assume that the new Apple Pencil (USB-C) is meant for non-creative users and simply offers an affordable choice for those who want to try out the Apple Pencil experience with supported iPads.
Additionally, Apple has also announced a new USB-C to Apple Pencil adapter at $9 for Apple Pencil 1st gen users, which has a Lightning charging port.
Apple Pencil (USB-C) will be available starting in early November.
---