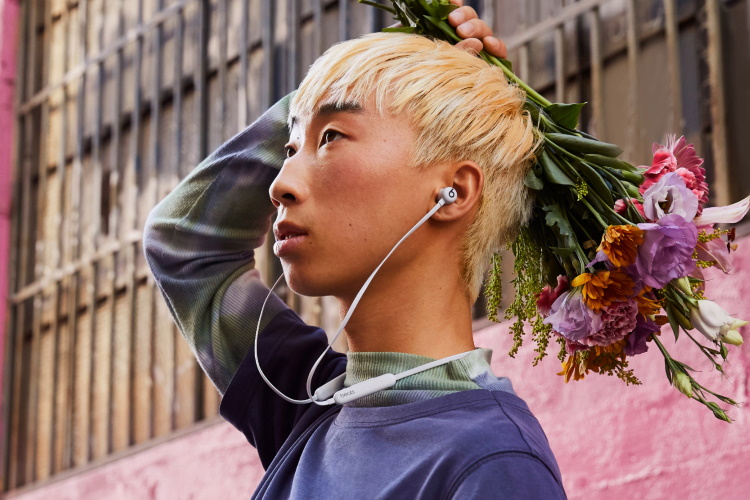 Having launched the BeatsX neckband-style wireless earphones back in 2017, Apple has now announced its replacement with an attractive price-tag. Dubbed Beats Flex, these new wireless earphones boast the same form-factor and bring some notable improvements over its predecessor, but is priced significantly lower, at just $50.
The launch comes amidst Apple's decision to stop shipping earphones with its new, as well as existing, iPhone lineup out of supposed concerns for the environment.
The Beats Flex comes with a Flex-Form cable, made of durable Nitinol, to connect the earbuds. They're also 8% lighter and more comfortable to wear than their predecessor, claimed the company. The earphones feature the same W1 chip found in the BeatsX, bringing fast pairing with iPhones and iPads, as well as syncing with iCloud for switching between devices.
Like the AirPods, the Beats Flex also offers automatic play/ pause support, starting up playback when they are inserted in your ears and stopping when removed. However, unlike Apple's flagship earphones, the Flex does not offer always-on Siri, although, the voice assistant can be summoned at the touch of a button. The earphones also come with controls for volume, music, and phone calls.
Finally, Apple claims that the Beats Flex will offer up to 12 hours of playback on a single charge, while its quick charge feature offers up to 90 minutes of listening with just 10 minutes of charge.
Apple is offering the Beats Flex in four different colors, including Beats Black, Yuzu Yellow, Smoke Gray, and Flame Blue. While the first two are already up for pre-order in the US, the last two will arrive early next year. However, there's no ETA for their India launch just yet.
---