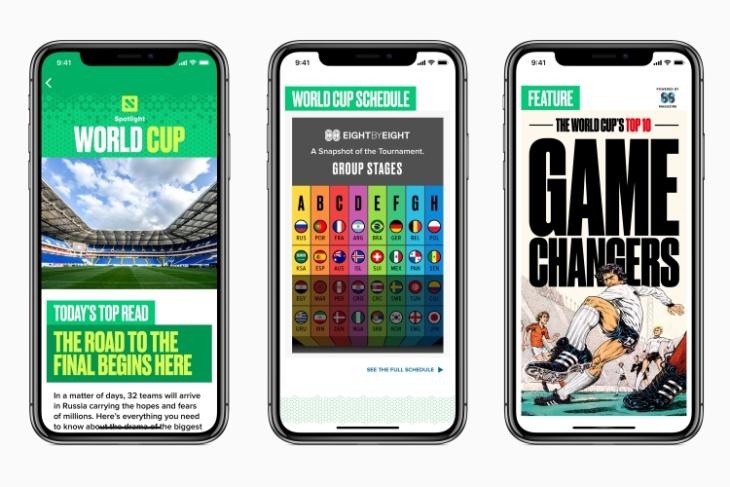 The FIFA World Cup 2018 kicks off tomorrow, and football fans all over the world are dying to see who will emerge victorious at the end of the month-long tournament. While Google has already rolled out a ton of features on Search, YouTube, and Google News, Apple has decided not to stay behind in the competition.
Announced in an official blog post, Apple is adding plenty of 2018 FIFA World Cup features to Siri, App Store, Apple TV App, News, Apple Music, Apple Podcasts, and iBooks. It's a long list, and it's sure to satisfy even the most diehard football fan.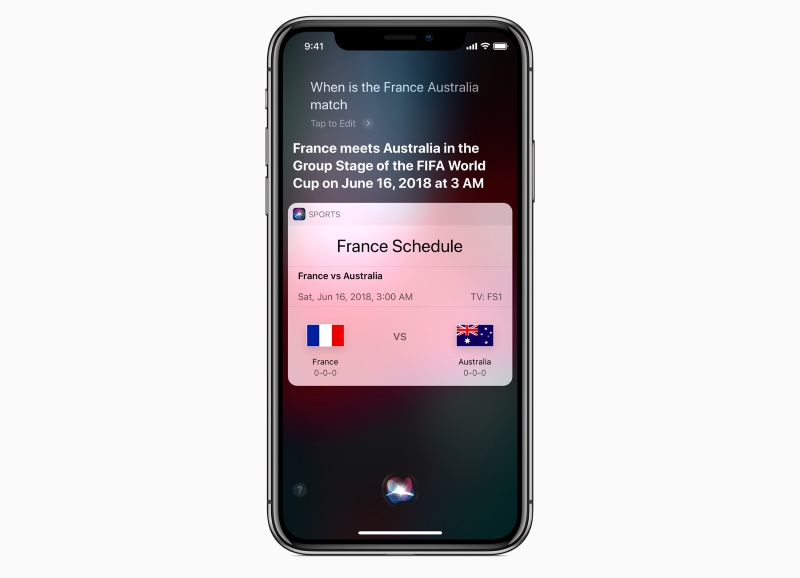 World Cup on Siri
Siri will get support for football in Brazil, Russia, Denmark, Finland, Malaysia, Turkey, Thailand, Saudi Arabia and Israel, along with the 26 other countries that already have support for Siri sports. As such, users in these countries will be able to ask Siri for scores, schedules, standings and team rosters. It's not quite as full-fledged as Google Assistant's features, but Siri can take care of your basic score needs this World Cup.
Featured on App Store
Next up, the App Store editors will be highlighting their football (or soccer) favorite apps and games, along with tips on taking a perfect football photo and how to best get your football fix on social media.
The App Store is also said to be featuring dedicated apps that allow you to experience the game, with broadcaster apps like FOX NOW or BBC Sport, and games like FIFA Mobile and PES 2018.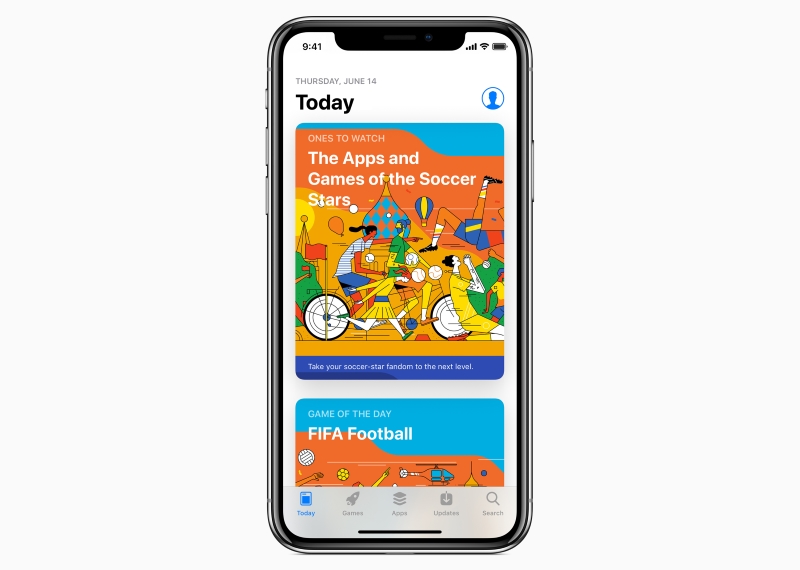 FIFA World Cup on Apple TV
The Apple TV app, which is available on iPhone, iPad and Apple TV, will allow fans living in the US and Canada to keep track of all the action on FOX NOW in the US; and TSN and RDS, Bell Media's English and French-language apps in Canada. Users will get the ability to add favorite teams, and the app will then keep them posted on match timings as well as updates.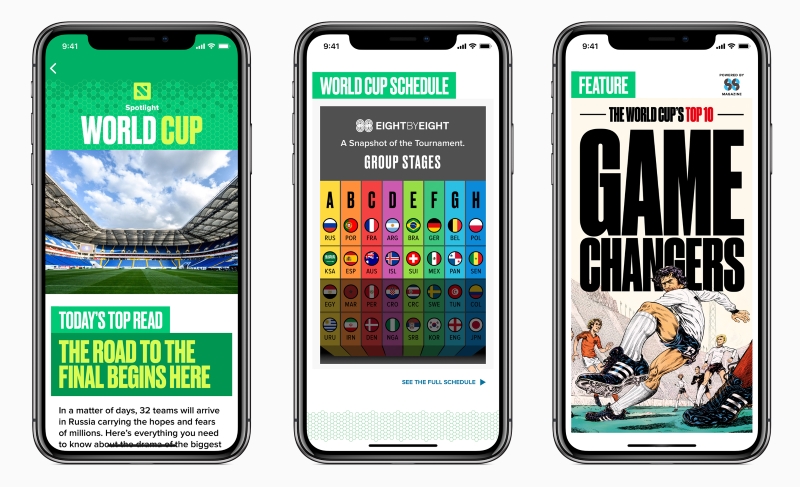 News, Music and Podcasts Updated
Apple is also making changes to its News app, by showcasing up-to-date scores and schedules, a knockout bracket and profiles of the event's key players from Eight by Eight magazine. Additionally, there are minor changes added to Apple Music and Apple Podcasts as well.
Apple Music will feature playlists for each of the 32 participating nations with the most exciting artists in each country as chosen by its local editors.
On the other hand, Apple Podcasts will feature an editorial collection entitled "The Beautiful Game," where users can check out shows like Jetty's "Game of our Lives" and Gimlet's "We Came to Win". These shows will be talking about the drama in football on and off the pitch, thus keeping users engrossed in that World Cup spirit.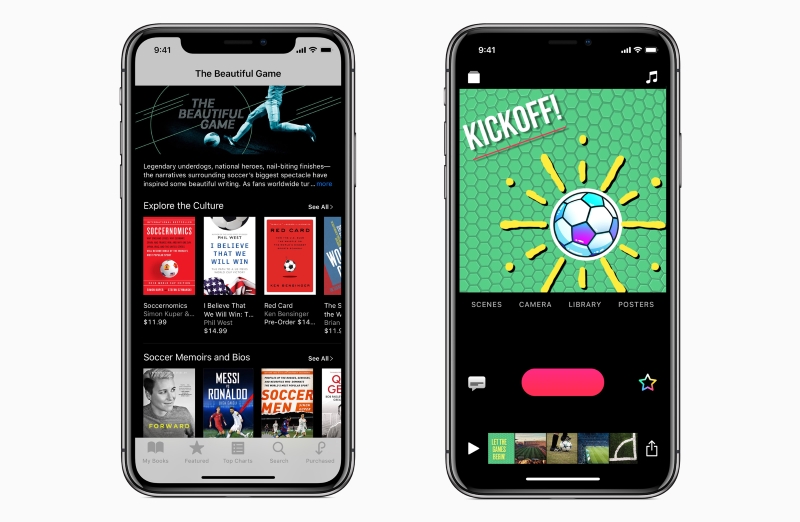 Football (or Soccer) on iBooks
The editorial section on iBooks is also getting a revamp. It will now be called  "The Beautiful Game" and will be celebrating legendary underdogs, national heroes, and nail-biting finishes all captured in memoirs, bios, and non-fiction books and novels.
Lastly, fans can show their spirit by creating Clips videos with new football-themed graphics including an animated sticker, label, and poster with customizable text.
It is clear that Apple is leaving no stone unturned in offering pretty much the same World Cup experience to its users as Google plans to. Personally though, if I had to choose, I'd prefer Google's services offered, since they promise much better features. Then again, hardcore iOS fans might prefer what Apple is doing to make sure you don't need a third-party app to stay up-to-date with all the action.