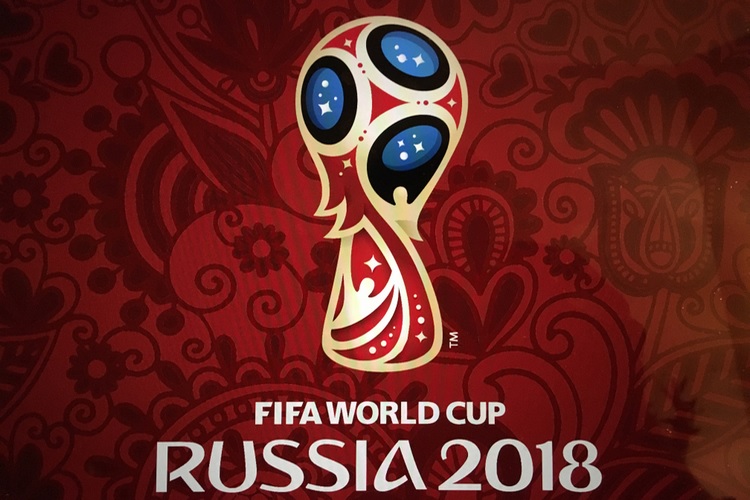 With less than a week to go before the FIFA World Cup 2018 kicks off, football fever has gripped fans all over. Superfans have already set up their camps in Russia to cheer for their favorite team, but for those who are not boarding a flight to Moscow, Google has plenty of ways to follow the action.
World Cup on Google Search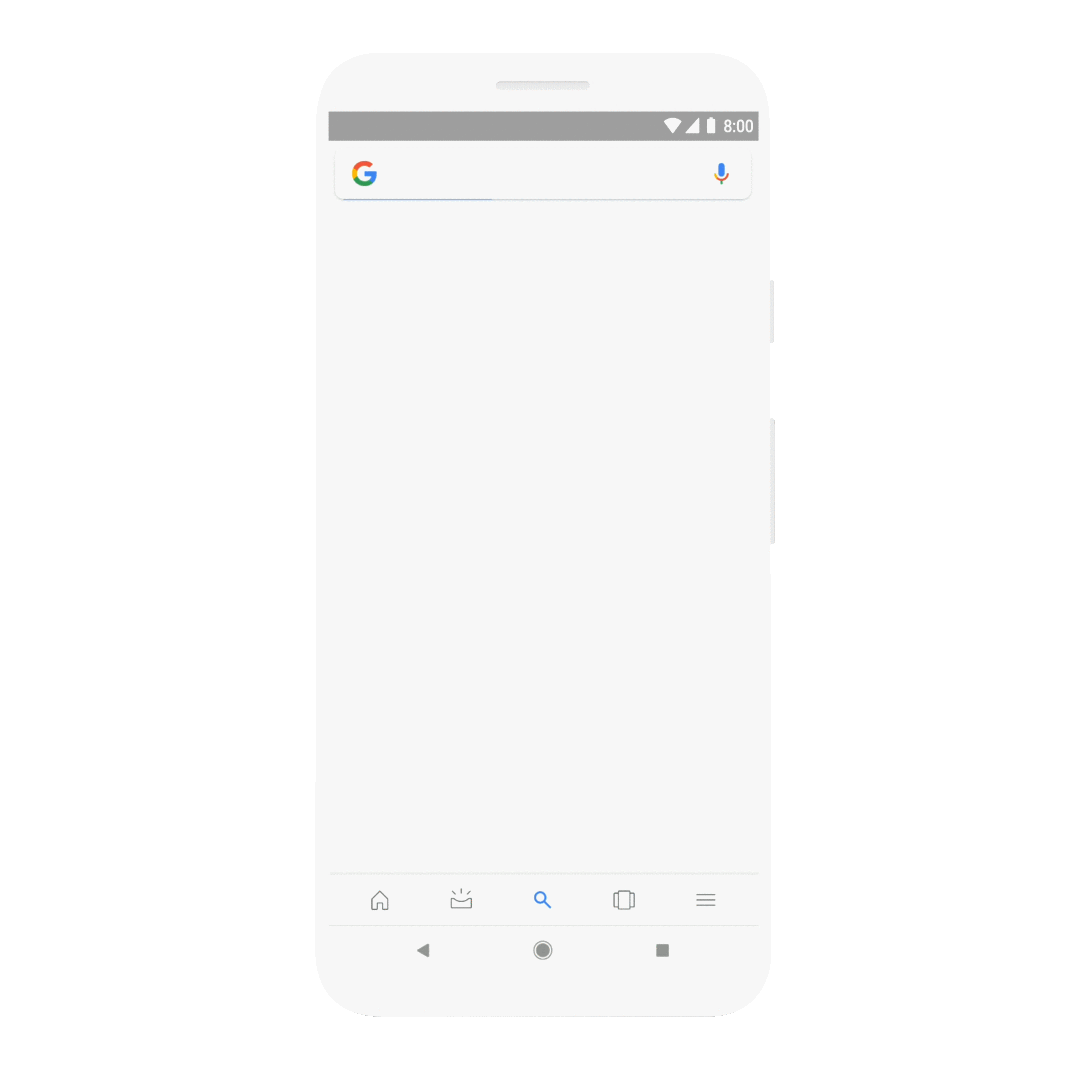 Keeping a track of all the World Cup news will now be easier, as you no longer have to type in a website's name to see the live scores or even open another app.
During the tournament, searching a relevant keyword such as 'World Cup' will show you a card at the top of search results, where you can easily check the score, stats, and upcoming fixtures, latest news, table standings, players and team groups battling it out for glory.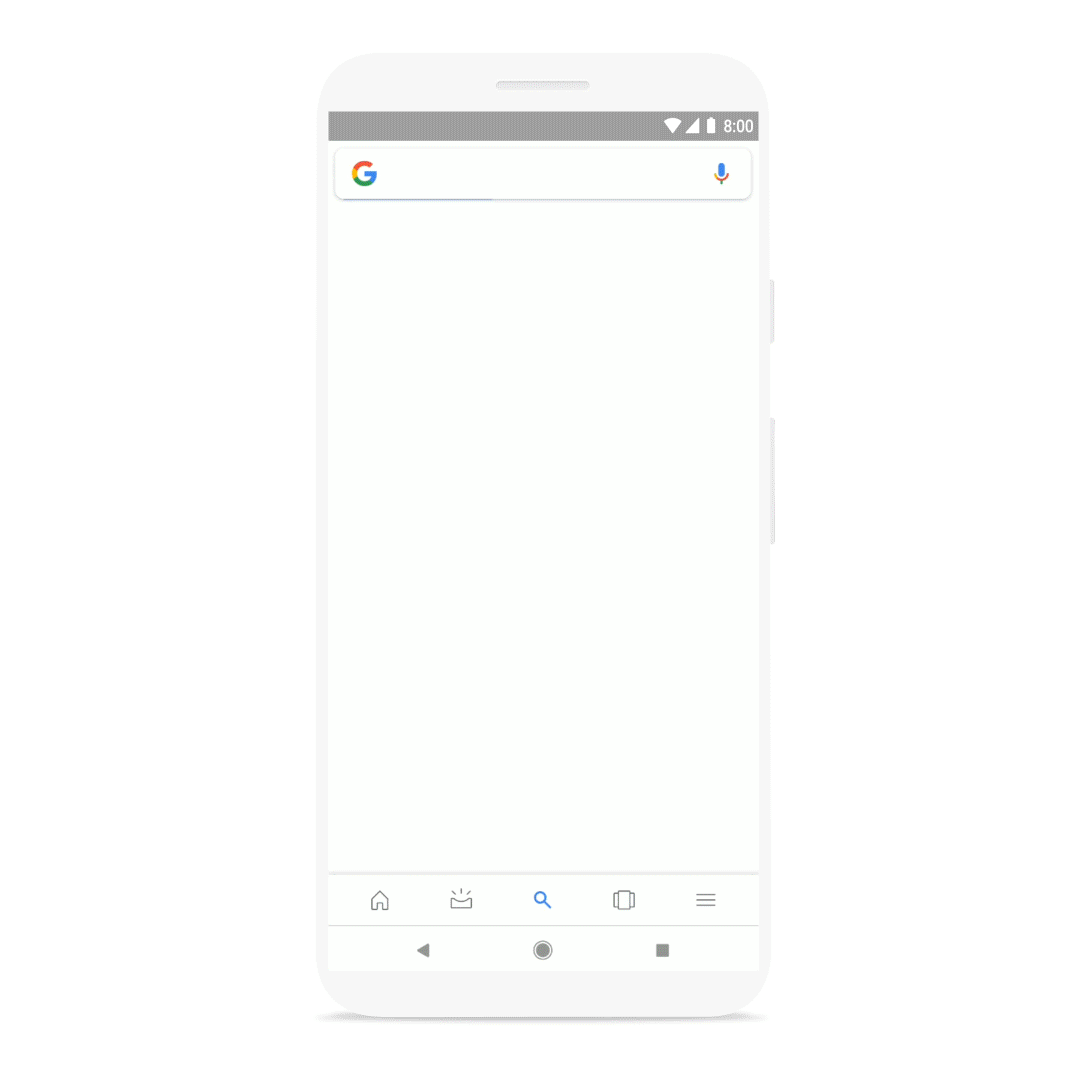 Rich Search Results
You can also quickly search any live match to pin the score to your homescreen on Android phones. Here, you will also get a live scorecard to check the head-to-head stats, news related to the match, lineups, data from past matches and other insights on a single page. The new dynamic search results will begin to appear once the FIFA World Cup kicks off on June 14 in Moscow.
One of the best things is the live coverage in Google Search, which will show you a minute-by-minute text commentary as well as images from the key moments.  Google says it will also show you expert opinion and news related to the teams. The search results will also show the winning probabilities for both teams.
Pin Live Matches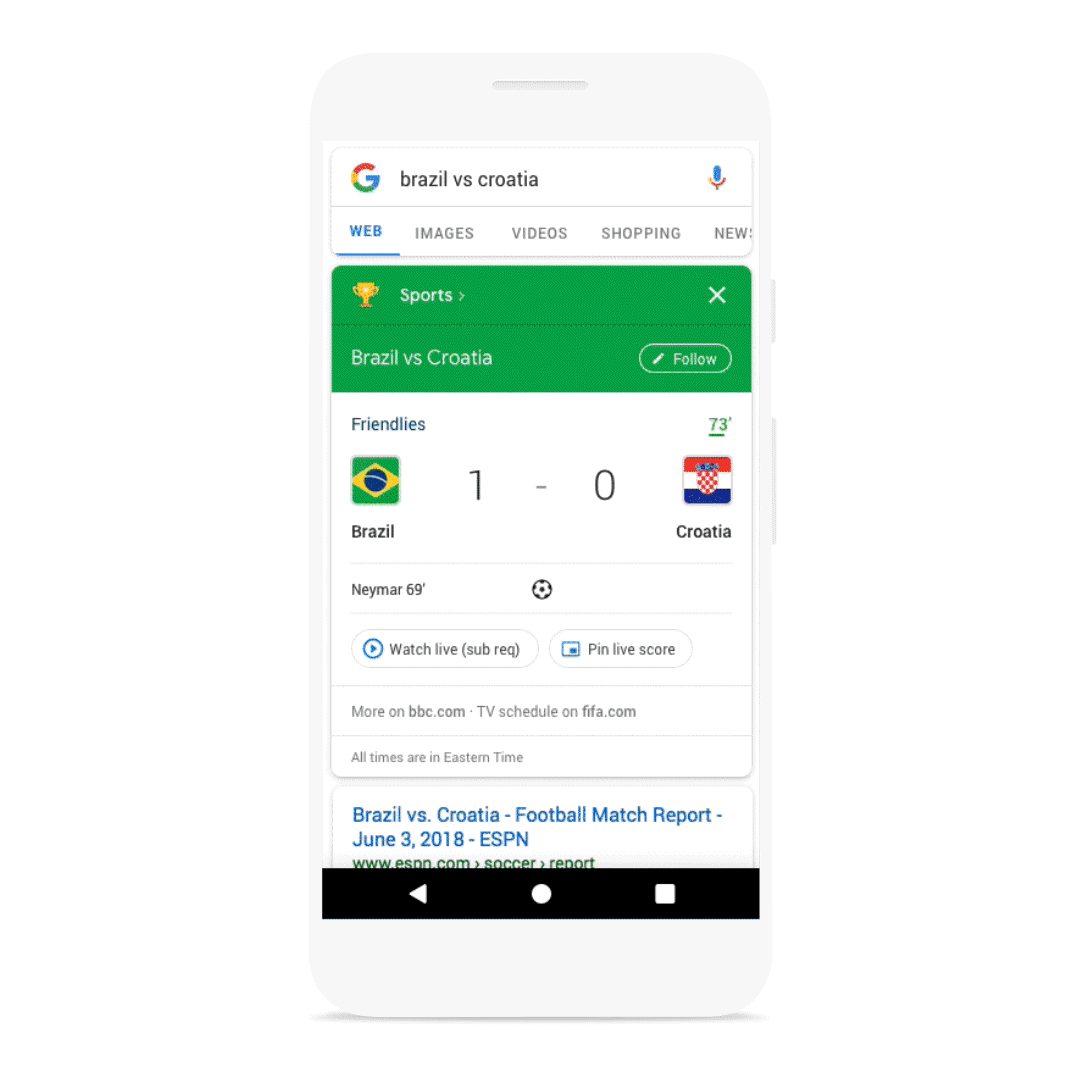 However, if you have a hectic schedule and don't even have the time to do a quick search, you can pin the live match score on the home screen of your smartphone to keep an eye on the scores. Just find the match you are looking for on the search card, tap the 'Pin live score' button and drag it to any spot on the home screen to check the live scores.
World Cup Doodles
Like it does for most major global events, Google is running special doodles throughout the World Cup. Fans in a participating countries will see doodles created by local artists on match day, which can be seen by all here.
Assistant in Action
The Google Assistant is also joining the football action during the world cup. Just say 'Hey Google' followed by a question about a live match, scores, upcoming fixtures, team lineup or group standings, to get quick responses.
Assistant will also present some relevant BTW (By The Way) facts to boost your football knowledge for those all-important bragging rights.
Google News Extras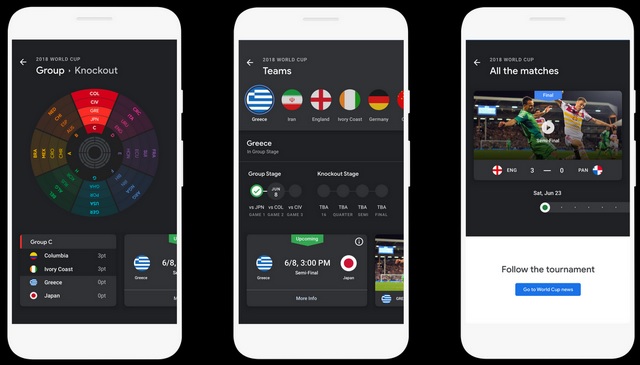 The revamped Google News app on Android is already a great way to catch up on everything you love.
Google will add a dedicated World Cup Tracker to help fans keep up with all the action during the tournament. In addition to it, a 'Spotlight' feature will highlight current such as live scores, highlights, results, and the upcoming fixtures.
Live Trend Trackers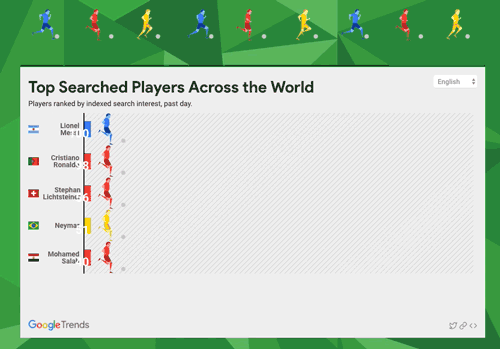 The race for the Golden Boot is not the only thing that matters when it comes to individual popularity stats of players, as a single decisive goal is enough to skyrocket a relatively unknown player to global fame.
With that in mind, Google Trends will provide an interactive, real-time view of FIFA World Cup search trends and rankings of the most popular players among other such stats.
Highlights and Live Broadcast on YouTube
Official FIFA broadcasters such as Fox and BBC in over 80 countries will post game highlight videos on YouTube to let fans relive the crucial moments and awesome goals scored during the matches. In the US, users will also be able to watch live matches on YouTube TV, and will also have the option to record them using the YouTube TV cloud DVR feature.
Users in US, Germany, France, U.K., Brazil, Mexico, Argentina, Peru, and Colombia will also be able to see video highlights of matches on the YouTube app.
Google Maps
Watching football matches at a local pub or cafe with other die-hard fans is a one-of-a-kind experience. To help you get the same thrill, business listings on Google Search and Google Maps will have a 'good for watching sports' tag, that will let fans know about the best local places where they can enjoy a match with a bottle of beer and in the company of other enthusiastic fans.
So are you excited about the 2018 FIFA World Cup? Tell us which team you are cheering for, and let us know which apps you are using to track the latest from Russia.
---