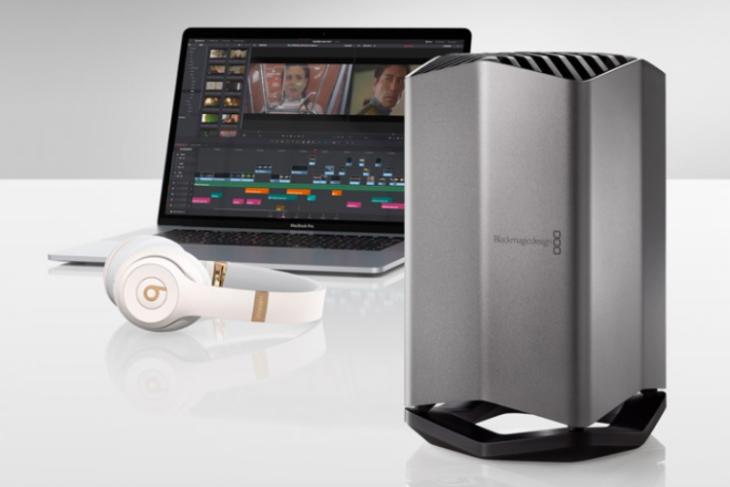 Apple surprisingly refreshed its MacBook Pro models with the latest Intel CPUs and what it claims to be a quieter butterfly-switch keyboard, but alongside it comes an external GPU for users who need a little more graphics processing power.
Apple's macOS supports external GPUs after it was announced at WWDC 2017, which allows you to connect an external graphics card to the macOS-powered system to help out with any of your graphics-intensive work.
While companies such as Razer already have eGPUs for Macs, Apple has also decided to embrace this technology and partnered with Blackmagic to launch an external GPU. It has simply been named the Blackmagic eGPU and sports an AMD Radeon Pro 580 with 8GB of DDR5 RAM.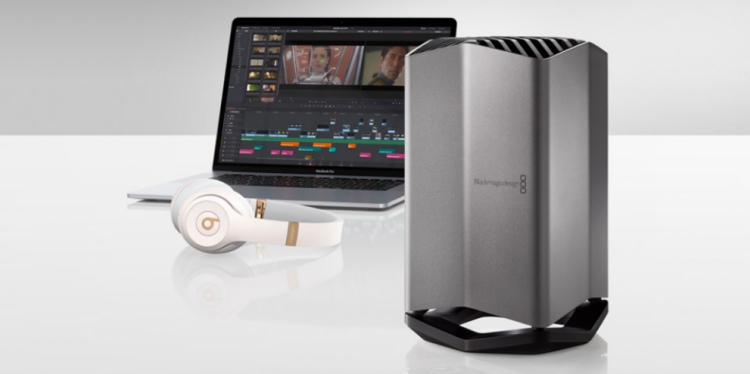 The Blackmagic eGPU is an all-in-one GPU that houses everything and you simply need to connect it to your macOS desktop or MacBook. It houses an HDMI port, 2 Thunderbolt 3 ports, and 4 USB 3.1 ports, which make this is a complete peripheral package.
Also, what's impressive is that it is the first external GPU to support Thunderbolt 3 displays like the 5K LG monitor that you can use with the MacBook Pro to extend your workflow. You can use this rig for improved performance in video editing software, VR games, and other heavy tasks on your macOS system.
So, if you've been looking for a graphics performance boost for your Mac, then you can head over to Apple's website to get the Blackmagic eGPU.