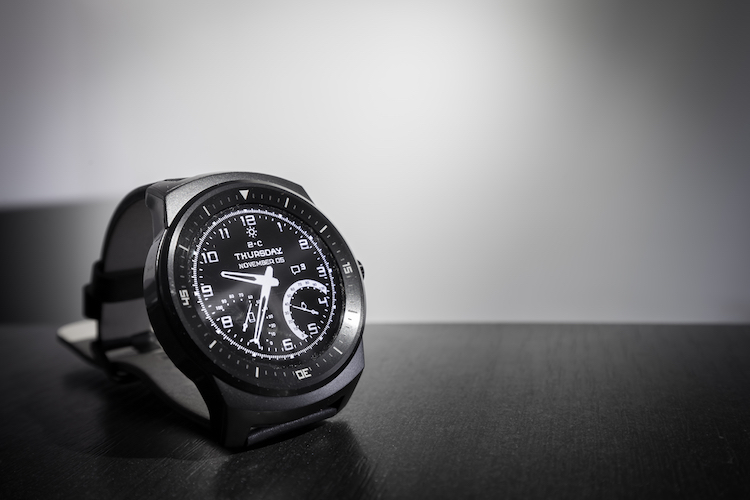 Google has been on a roll lately. The company is releasing regular updates for both its ChromeOS and Android OS platforms. First, it released the stable build of Android Oreo to Nexus and Pixel devices which were then made available to OEMs. Following the lead, other OEM's like OnePlus, Samsung, and Nokia released Android Oreo for their devices. Just yesterday, Google also released the stable build of Android 8.1 with support for Android Oreo (Go Edition) which is Google's version of Android aimed to smoothly run on devices with low-end hardware.
Today, Google is adding Android Wear to its long list of updates by bringing the Android Oreo update to the platform. That said, Android Oreo for Android Wear is not as big an update as it is for Android OS platform. Nevertheless, it's an important update as it shows that Google is still committed to its Android Wear platform. According to a post made on Google+ by Hoi Lam, who is the Wearables Developer Advocate at Google, there are the improvements coming to Android Wear with Android Oreo update:
Notification vibration strength setting
Touch lock option for wet conditions
Support for 7 new countries/languages
Notification Channels
Battery saving background limits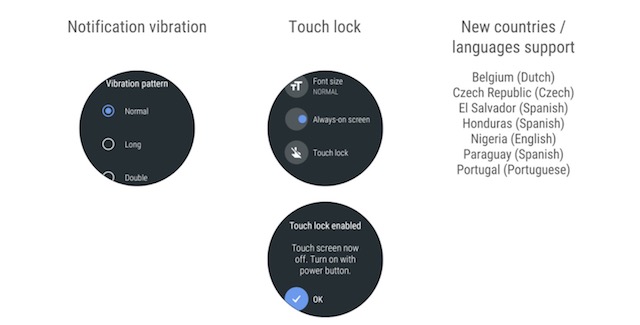 One major change coming to UI is in the Settings app which has been completely redesigned to make it easier for users to find relevant settings. Other changes include the new Apps & Notification screen which makes it easier for you to look at app info and permissions and a separate button which lets you manage all the notifications.
As you can see, although there are no major changes coming with the Android Oreo update, the improvements will enhance the user experience. That said, it completely depends on your OEM as to when they will be releasing the update for your Android wearable device. At the time of writing this article, only LG has confirmed that they will be rolling out Android Wear Oreo update for their LG Watch Sport. I hope that the rest of the manufacturers follow LG's initiative soon.
---