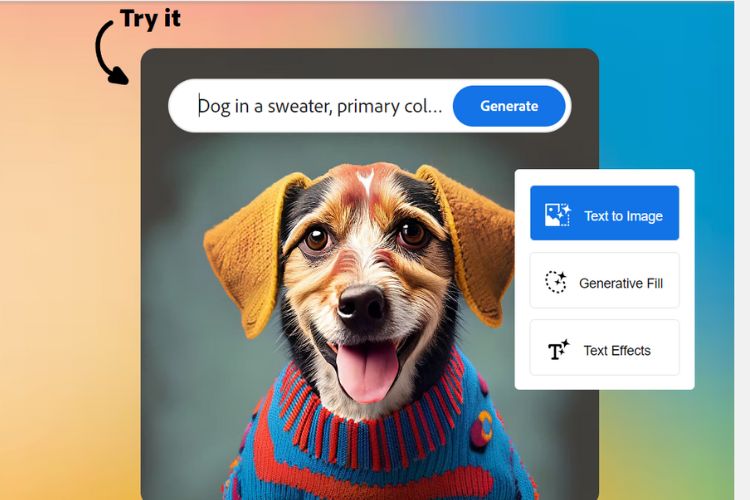 At its Adobe Max event, Adobe introduced three new generative AI models in its Firefly family. This includes the next-gen Firefly Image 2 model, the Firefly Vector model, and the Firefly Design model. This comes after the company introduced the beta version of the Firefly AI model a few months ago. Check out what's new below.
New Adobe AI Models Introduced
The Adobe Firefly Image 2 model, which is an image generation tool, now supports text-to-image capabilities, which will help you get a required image based on the description you enter. There's also support for Generative Match, which will offer content based on custom styles, along with features like Photo Settings and Prompt Guidance.
The model will also generate high-quality images and will enhance the human skin, hair, eyes, and more, while improving the colors and dynamic range. The model will support 100+ languages and will also include a paid plan. The new model is also trained on licensed content and will support easy file sharing and storage on libraries. The new Image 2 model is now available to try.
The new Firefly Vector model is touted as the industry's first to bring vector graphics in 'human quality.' Simple text prompts will help you get vector images, which can be edited and small in size. This will come with features like Generative Match, editable vector gradients, seamless patterns, and more. This AI model is currently in beta.
Lastly, the Firefly Design model will help you get template designs by entering text in Adobe Express. This can be useful for advertising, social media, and more. This will combine the capabilities of Firefly Image Model, Adobe Stock, and Adobe Fonts. This will support widely used aspect ratios and will be fully editable.
In addition to this, Adobe Express has a bunch of AI features like the AI-first all-in-one editor, Generative Fill, Firefly Image 2 model, and much more. You can check out more on this right here!
---