Flowcharts are supposed to be complicated and that is why most people hate them, but after going through the funny flowcharts which we have shared in this post, you will start loving them.
Without much talking, here are some epic flowcharts, enjoy!
1.  The Twitter News Flowchart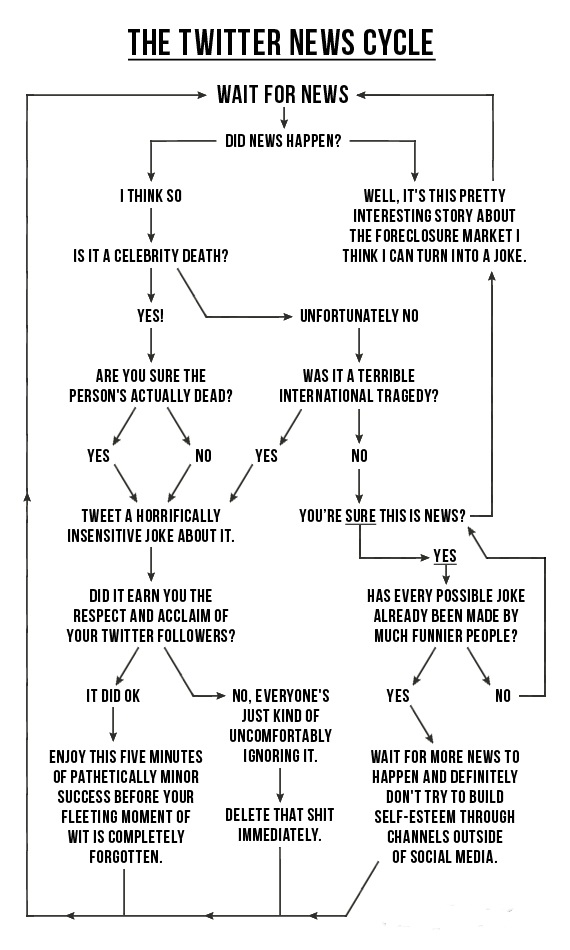 2.  A Simple theory about how Video games makers design characters.
3.  When in dilemma whether you should check an Email or not, this Flowchart is your way out.
4.  See this Flowchart, When you are mad about something on Internet.
Among all 4 Flowcharts, which one is your favorite? Let us know in comments.
Sources Various
SEE ALSO: Internet Explorer- The Most Hated Icon On Your Desktop [Pics]