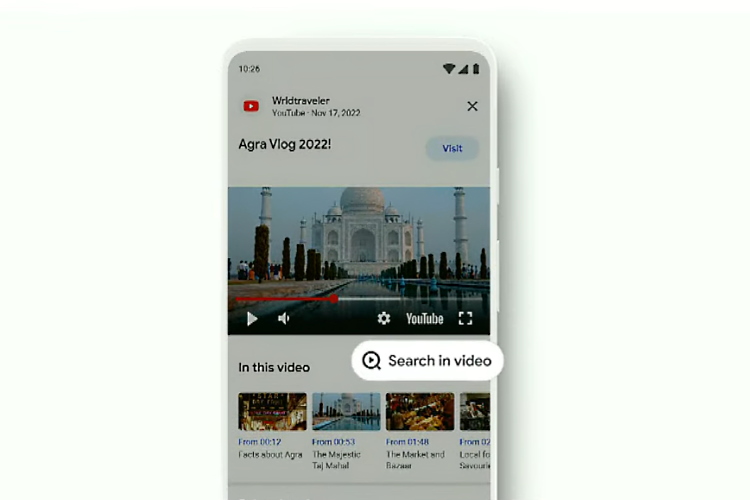 At the Google for India 2022 event today, the company announced a new YouTube feature that's being added to Google Search. Currently, if you search for a topic on Google and stumble upon a video related to it, you need to scrub through the video to find the exact timestamp that holds the required information. Well, Google aims to simplify this experience by allowing users to search within YouTube videos with text prompts. Let me explain how this feature works.
New YouTube "Search in Video" Feature: Explained
When you search for information on a topic in the Google Search app, you also see related YouTube videos with key moments highlighted right there. However, the key moments in a video might not be enough when researching a topic or planning a trip. So, Google is releasing its new 'search in video' feature to make this task easier.
Using this feature, you will be able to expand the video in the search results, tap the "Search in video" button, and then type in your query to search for anything mentioned in the video. This will help you quickly find what you're looking for, and you can jump directly to that timestamp in the YouTube video.
For example, as shown in the tweet below, you can search for when the video creator talks about "Fatehpur Sikri" in their Agra Vlog. Then, you can directly move to that point in the video (search results have timestamps) without scrubbing through the entire video. Sounds cool, right?
This feature is currently live for me in the Google Search app on my OnePlus phone running Android 13. We will update this post once this useful feature starts rolling out to users. Do you think the 'search in video' feature will come in handy? Do let us know your opinions in the comments section below.
---