It was recently reported that Google plans to simplify its catalog of music services and replace Google Play Music with a new music streaming service. The company has today officially confirmed it, sort of, by announcing a revamped version of YouTube Music which now comes with a host of new features such as personalized playlists curated on the basis of users' listening history and location data, and background playback among others.
YouTube Music will debut on May 22, and is being touted as 'a new music streaming service made for music with the magic of YouTube: making the world of music easier to explore and more personalized than ever.'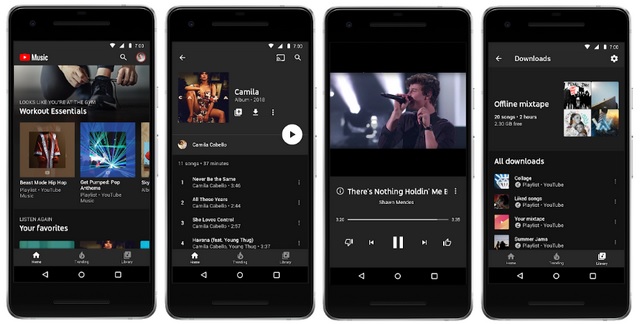 YouTube Music will catalog official versions of songs and albums of renowned artists as well as breakout stars, alongside remixes, live performances, covers and music videos available on the standalone YouTube app. Aside from hosting a rich library of content, YouTube Music will also make it easier to discover music by allowing users to contextually search for songs by using a song's lyrics or describing the tone/setting of the song.
Another notable feature of YouTube Music is the creation of personalized playlists. It will take into account users' listening history, location and ongoing activity to create a playlist that suits the mood. For example, the app will present a playlist of thumping songs when users reach their gym by tracking their location data. Moreover, thousands of pre-curated playlists are also on the platform to help users easily discover new music of the type or genre they like to listen.
YouTube Music will be an ad-supported platform that will be free for users. However, for people who don't want to see ads, the company has also announced an ad-free version called YouTube Music Premium, which also brings a host of additional features such as background playback and the ability to download songs for offline listening. YouTube Music Premium will come with a subscription charge of $9.99/month.
People who have already subscribed to Google Play Music service will get access to YouTube Music Premium as part of their paid subscription. Also, users will still be able to access all the music content they've purchased on Google Play Music. Starting Tuesday, the new YouTube Music will be available to users in the United States, Australia, New Zealand, Mexico and South Korea, and will see a wider release in the upcoming weeks.
---