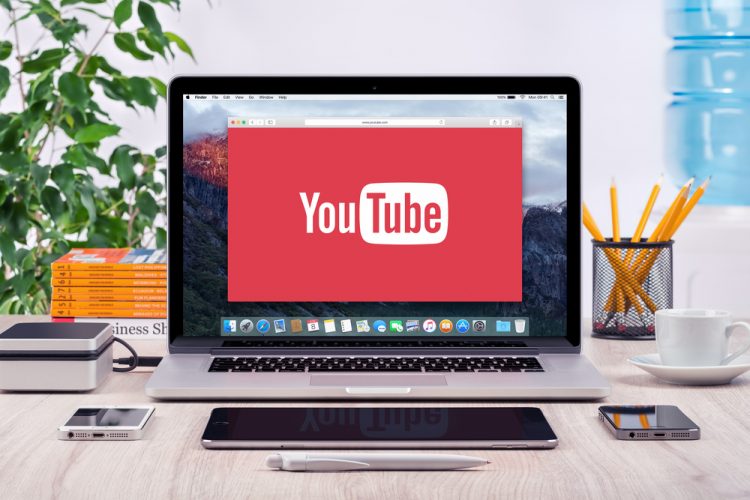 With Twitch's recent push into the limelight, YouTube is now a little salty. And as a result, the video streaming giant now appears to have started terminating accounts for creators who are found to be promoting their Twitch stream on YouTube.
It's obvious that a lot of creators are active on both platforms, streaming on Twitch and uploading clips on YouTube or interacting with a wider fanbase by creating different types of content on both.
And now a number of creators have taken to Twitter to show their disdain and complain about YouTube's sudden decision to terminate their accounts for uploading a video to promote a Twitch stream to their subscribers.
It includes creators such as Linus Tech Tips, Surny, and more, who are outraged with the copyright strike (or the termination) but it stems from the fact that the company did not issue any warning before clamping down on their livelihood.
Basically they are mad we are publicizing our stream on Twitch. Yet another move towards YouTube owning the audience rather than the creators having control of that relationship. To be clear these guidelines have existed for a long time. The enforcement is new. pic.twitter.com/tmFinDDceZ

— Linus Tech Tips (@LinusTech) June 18, 2018
yo @YTCreators @TeamYouTube @TrustedFlagger
my account was terminated without warning for a single video/strike
I do not believe that this is rightful
I do accept taking a single strike for a stream announcement video, but terminating the entire channel instantly is not rightful pic.twitter.com/wPfIy4DV45

— Surny (@surny_) July 11, 2018
While Linus points out that such guidelines have existed for long, it's only now that they are being enforced. YouTube's community guidelines have certain rules that bar creators from driving people off-site, which is the primary purpose of Twitch promotional videos.
Still, YouTube's action is driving creators to question whether it's safe to promote their content or work on other platforms. While some of them try to conduct a dialogue, others who have been kicked off YouTube are not looking back and are entirely moving their streams to Twitch. Some, on the other hand, are shell-shocked to see YouTube try to hurt its creators in the name of competition.
My old love-story with #Youtube is over. 4 years of content are gone and forgotten.

RIP my old YouTube account, I will not miss you.

Twitch ftw!

— NilssonAlex92 (@nilssonalex92) July 13, 2018
YouTube, 2 Weeks Ago, directly to me: We're listening to our community to better fix our platform.

YouTube, Today: We're banning users for posting videos and links saying they're streaming on Twitch.

Me: pic.twitter.com/YBQqKip9ut

— Kdin Jenzen (@KdinJenzen) July 13, 2018
The controversy grabbed YouTube's attention and it says that promotion of Twitch videos is not barred on the platform. Pheww! You can take a sigh of relief before you read further. The company's team has also responded to Linus' tweet and put out an official statement saying,
You can absolutely create videos that promote or link to Twitch! And there's no new enforcement. As stated in our Community Guidelines, if the content's main/sole purpose is to drive people off YouTube and onto another site, it will likely violate our spam policies. An example could be content with no audio/video or other info, just a link to another site.
This sounds like YouTube finally had to define the type of videos that would lead to a ban to do some damage control. All banned accounts have been restored but creators are still skeptical about the company's growing control over what the viewers see. As Twitch steps into its territory with IRL and re-runs, YouTube will now have to step up its gaming efforts to maintain the competition.
---