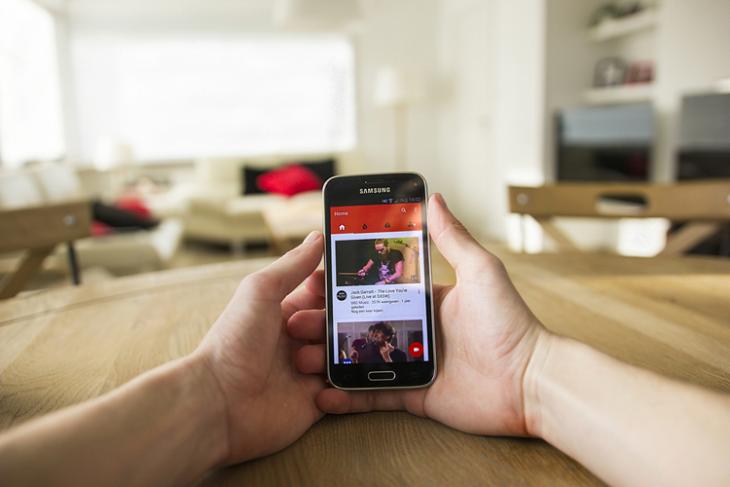 In its continuing efforts to fight fake news and conspiracy theories on the platform, YouTube on Monday said it will make "authoritative" news sources more prominent, especially in the aftermath of breaking news events, such as terrorist attacks, natural disasters, major accidents and other situations where misinformation can spread quickly.
The company also committed $25 million as part of the $300 million Google News Initiative launched by its parent company in March. The fund is expected to help the company support journalism and fight the growing scourge of fake news by taking the steps necessary to ensure the authenticity of news available online.
With breaking news being particularly vulnerable to conspiracy theories and misinformation campaigns, YouTube says it will show previews and links to news articles from reputable sources in its search results in an attempt to provide more context to any particular event. It will also remind viewers that facts and details can change in developing stories as new information becomes available.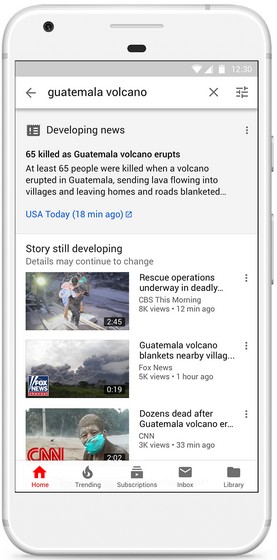 As part of its efforts to purge factually-inaccurate information from its platform, YouTube also says that it has started including relevant information from Wikipedia and Encyclopaedia Britannica with videos about "well-established historical and scientific topics that have often been subject to misinformation, like the moon landing".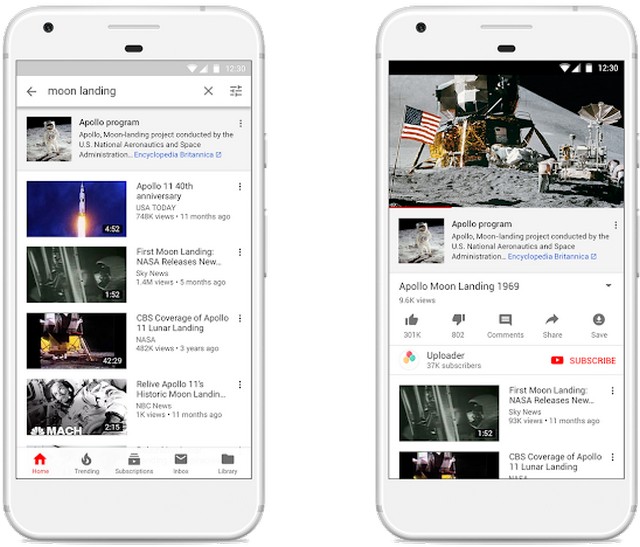 Another new feature include the addition of a 'Top News' section (bottom left) that YouTube says will "prominently highlight videos from news sources in search results". The company is also adding a 'Breaking News' section (bottom right) that "highlights videos from news organizations about that event directly on the YouTube homepage". Both are now live in 17 countries including the US, UK, France, Italy, Japan, India, Mexico, Brazil, South Africa, Nigeria and more.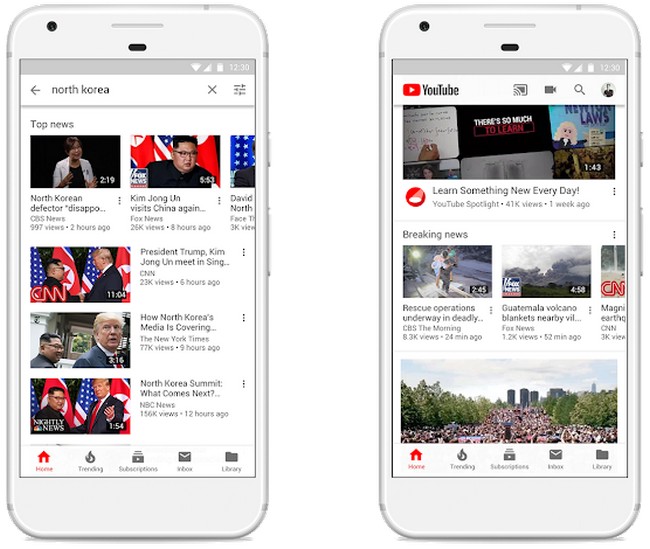 YouTube is also attempting to educate teenagers about digital media and raise awareness about how online platforms are susceptible to manipulation. Towards that end, the company says it is working with MediaWise, a non-profit organization led by the Poynter Institute.
It is also collaborating with six YouTube Creators popular with young audiences, including John Green, Ingrid Nilsen and Mark Watson "to bring awareness to digital literacy and help educate teens".