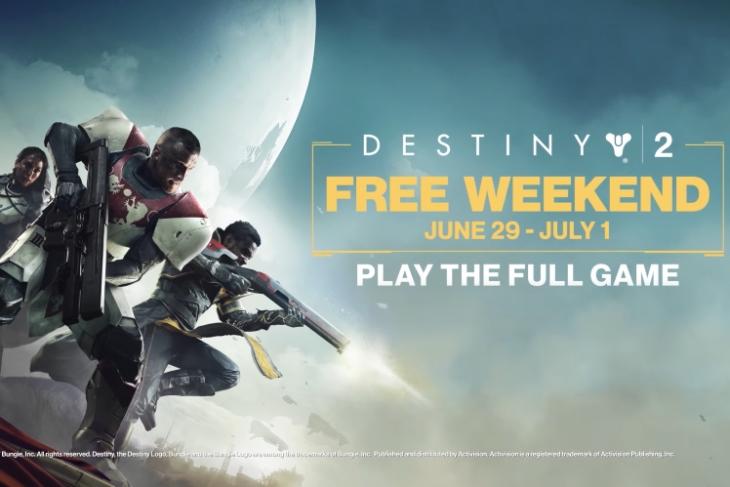 Sony's PS4, despite its controversies, is still the most preferred console for gamers among the current generation. Apart from the great exclusives as well as the pure horsepower that runs through the device, Sony also offers the PS Plus members free games every month for its subscribers. That being said, even if you're not a PS Plus subscriber, there is still some good news for you.
As announced in an official blog post, a free trial for Destiny 2 will be available on the PS4. It starts on Friday, June 29 at 12:01 am Pacific Time (Friday, 12:31 PM IST) and runs until Monday, July 2 at 10:00 am Pacific Time (Monday, 10:31 PM IST). However, interested users can start the preload the game on their consoles right away.
Sony says players can experience the full Destiny 2 campaign, "from the invasion of our home to the final battle against Ghaul of the Red Legion." Players can also create their own character and collect the weapons and gear needed to level up and become more powerful.
https://youtu.be/mnVZfEk2ARA
"Experience all the improvements and changes to the game since the launch in September, including our Go Fast Update. Take on your fellow players in the Crucible or pledge your loyalties to a Faction that will send you back out to the stars with a whole new set of orders," the blog says.
And while this is a free trial, your progress will still be saved, which is a sweet deal if you ever decide to buy the game in the future. When you have the full version, you can continue your adventures from where you left off.