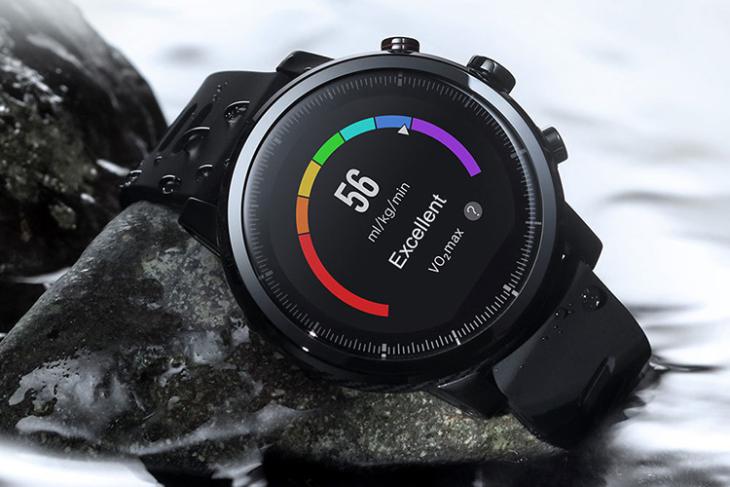 Xiaomi's smartwatch brand Huami has a new addition to its portfolio of fitness tracking wearables. The Amazfit Stratos is GPS-equipped smartwatch designed to provide highly personalized metrics to users participating in over twelve different types of fitness activities.
Amazfit Stratos is an iteration to Huami's earlier fitness tracker smartwatch, the Amazfit Pace, and comes with significant software improvements to cover up all the gaps in the predecessor.
The Stratos is powered by a 1.2GHz dual-core processor, 4GB of internal storage of which 2GB can be used for storing music. It comes with continuous heart rate tracking and can resist water up to five atmospheres i.e. nearly 50 meters of depth. the Stratos also features supports tracking via GPS and GLONASS. The top glass is protected under a layer of Gorilla Glass whereas the carbon fiber case and the ceramic bezel add to the durability of the smartwatch while keeping the weight low.

The Amazfit Stratos features software and sensors Firstbeat Technologies, which powers the heart rate analytics engine used aboard the Garmin Forerunner, and Zepp Labs. The software developed by Firstbeat lets the smartwatch track users' VO2 max levels, which can be used to analyze how well are their bodies converting food into energy, also comprehensively guiding users about which areas to focus on the most.
Just like other smartwatches, the Stratos displays notifications for incoming calls and messages, other apps, as well as email and calendar alerts. It also gets customizable watch faces but you might be disappointed if you're looking for extensive third-party app support. This is because the Huami smartwatch does not run on Wear OS – the fancy rebranding of Android Wear.
The company, which recently released an IPO, claims a battery life of nearly five days for the Amazfit Stratos which is good but not very appealing given its predecessor's battery lasted for up to 45 days. The smartwatch is now available for sale globally and you can get it for as low as $199 from Amazfit's official store.