While the Mi Mix 2S wasn't that huge an upgrade over its predecessor, the Mi Mix 3 is expected to be the first truly bezel-less phone in Xiaomi's stable.
New leaked hands-on images of the rumored Mi Mix 3 suggest that the device will take cues from innovators such as Vivo and Oppo in the market and trim down the bezels to a minimum, and add room for a pop-up camera on the front.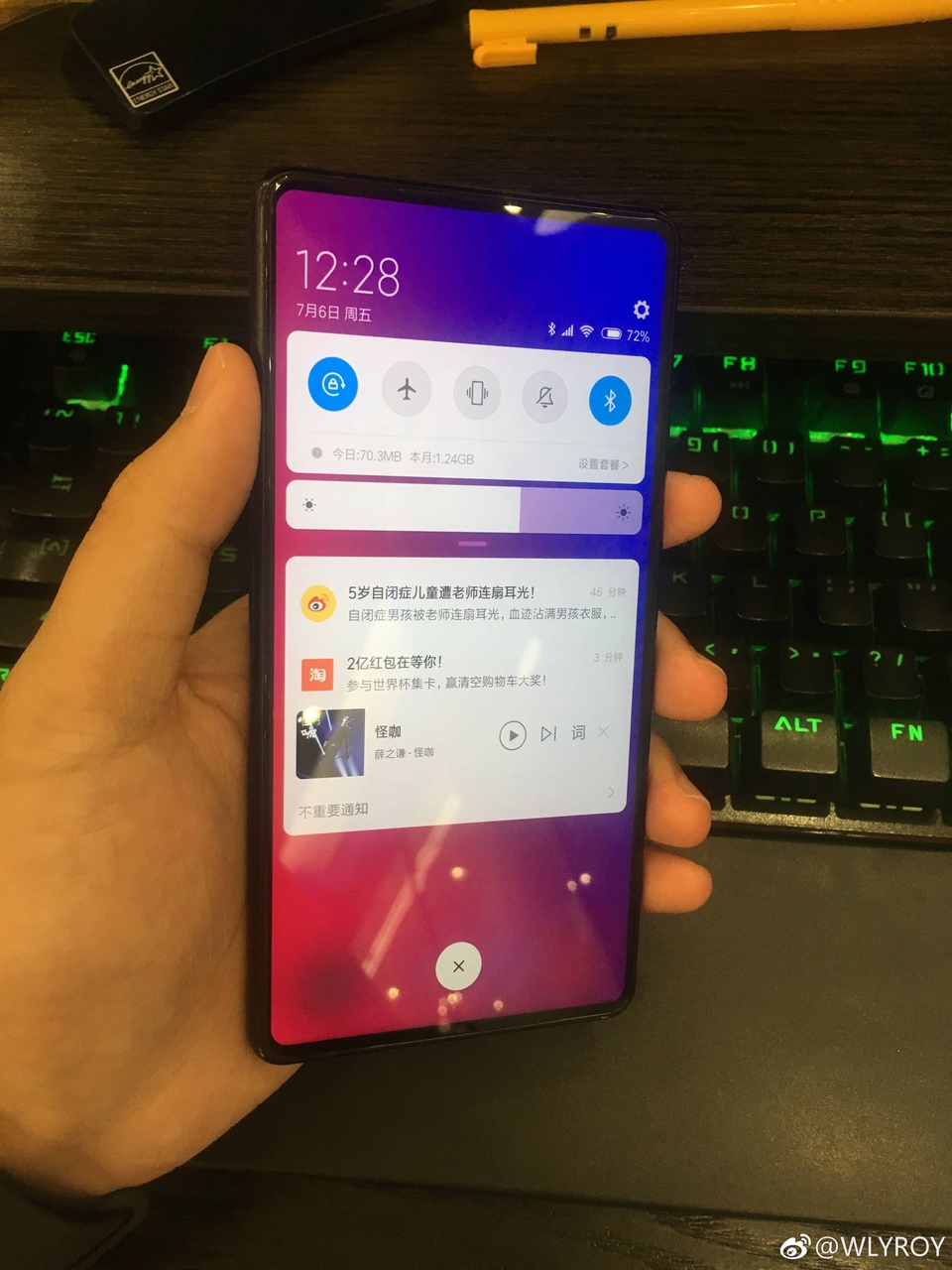 If the leaked images (attached below) are to be believed then Xiaomi Mi Mix 3 will follow in the footsteps of the Vivo Nex series. The Chinese giant will finally abandon its oh-so-criticised bottom selfie camera design and include a pop-up camera to increase the screen space for users. This means that Xiaomi is not bringing the notch to the Mi Mix series.
Another leaked image of the Mi Mix 3 suggests that Xiaomi will continue to cut down on the bottom bezel, which is an eyesore on Android phones as compared to iPhone X. The Mi Mix 3 appears to have uniform bezels all around the display, which would help make the device look like a single block of glass on the front, with a premium ceramic rear. This looks stunning, to be honest.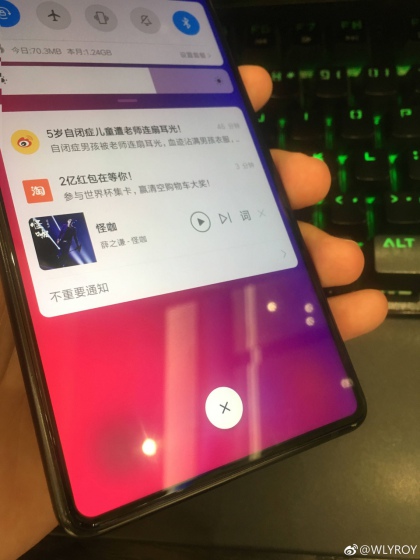 We haven't got a look at the rear panel of the Mi Mix 3 yet, so it is difficult to comment on whether the physical fingerprint sensor will stay or not. The rumor mill, however, suggests that an under-screen fingerprint sensor will be included in this phone.
As for the internals, the Mi Mix 3 will bring the same hardware as its predecessors, which means it will possibly be powered by the Snapdragon 845 chipset. There are also rumors that Mi Mix 3 will support wireless charging as well.