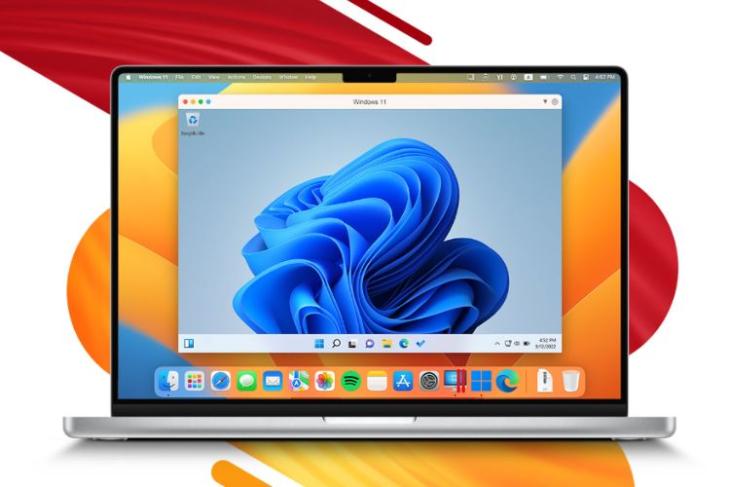 If you've ever wanted to pair Apple's premium hardware with the versatility of the Windows operating system, now is your time to shine. Microsoft has officially partnered with Parallels to bring a virtualized version of Windows 11 on ARM to M1 and M2 Macs. Have a look at the details below.
Windows 11 on Macs via Parallels
With the new partnership between Microsoft and Parallels, Parallels Desktop version 18 becomes an "authorized solution" for running the Pro and Enterprise editions of Windows 11 for Arm in a virtualized environment on Macs powered by the M1 and M2 chips, according to a new support article published by Microsoft today. 
For the uninitiated, Parallels is a company that, through its Parallels Desktop hardware virtualization software, has allowed users to run Windows on Macs in the past. However, the process has always required users to resort to workarounds and jump through hoops to get Windows running and properly configured. We have previously covered version 17 of Parallels Desktop, which you can check out here. Apple also had a Boot Camp for running Windows on Macs but this isn't available for the Apple Silicon-powered Macs.
While the official support is a step in the right direction, one that users will appreciate, there are some tradeoffs. Windows 11 for Arm has its set of limitations, including the lack of support for games and applications that use DirectX12 or OpenGL3.3 or better. While x86 programs will work as expected on Windows 11 for Arm via Parallels, components that require an additional virtualization layer, including Windows Subsystem for Android, Windows Subsystem for Linux, Windows Sandbox, and Virtualization-based Security (VBS), will not work. We can only speculate (and hope) that support will get better with time. 
If you want to install Windows 11 for Arm on your Mac, you can purchase the Parallels Desktop 19 for Macs here. The Standard Edition is priced at €99.9 (~ Rs 8,700).
However, if virtualization is not your cup of tea, you can opt for Microsoft's Windows 365 Cloud PC Service, which is another solution available. Windows 365 is a cloud-based service that lets you stream a Windows desktop to your devices, including Macs powered by M-series processors from any location. Check out our coverage of Windows 365 here to learn more.