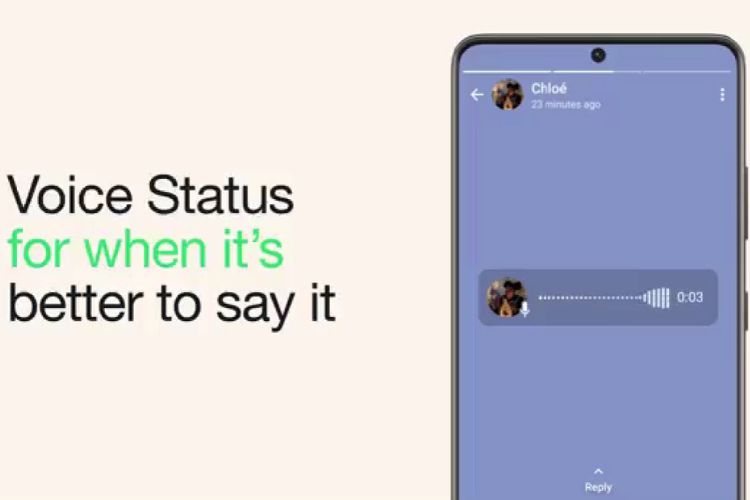 WhatsApp has introduced a bunch of new features for Statuses, its version of disappearing stories, like Snap Stories and Instagram Stories. The most prominent of them all is the ability to post voice notes as Statuses, something WhatsApp has been testing for some time now.
WhatsApp Voice Status and More Introduced
WhatsApp now allows you to post voice messages as Status updates. You will be able to record and send audio messages of up to 30 seconds in length via the Status section of the app in situations where you want to share something by speaking rather than writing.
This comes in addition to the ability to share texts as a Status in addition to photos and videos. WhatsApp will also show full link previews while sharing links for people to get a better context of what's being shared.
Then, there's the new privacy setting for Statuses, which lets you select the audience per Status, thus, providing you with more flexibility. While sharing a Status, you will see the option to include or exclude some people as per your need. The most recent settings will be set as default but you can always change it.
These new features come in addition to the Status reactions (introduced recently), which is the ability to send emoji reactions to a Status, much like it can be done for Instagram Stories or even Facebook Stories. Plus, you will be able to see status profile rings in the chat list, notifying you of a recent Status update. Again, a feature that already exists on Instagram.
The new features for WhatsApp Status have started rolling out to Android and iOS users globally and should reach all in the coming weeks. Also, don't forget to share your thoughts on the new WhatsApp features in the comments below.
---