WhatsApp is continuing to bring fresh and new changes to the platform on iOS almost every day. Just recently the iOS app got three major feature updates, as well as the ability to send video messages. And now it looks like the messaging platform has introduced a new design element for other aspects too. Keep reading to know more.
Redesigned Action Sheets in iOS
Besides the recently introduced translucent navigation bar, WhatsApp for iOS is also rolling out the overhauled Actions Sheet within the app. As per a WABetainfo report, this change is gradually rolling out for users.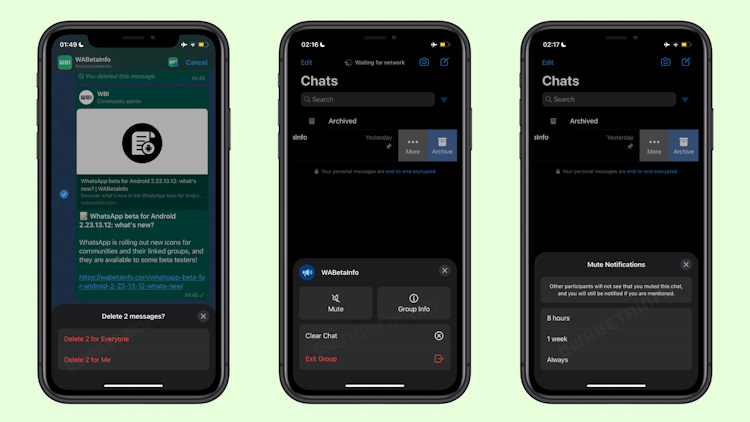 This new update is meant to replace the "outdated" Apple API interface for action sheets, with WhatsApp's own "modern" interface. As you can check from the above image, there is a much more sophisticated and minimalistic look to the action sheets for different options. The sheets are now translucent with rounded edges and use tiles wherever necessary to give them a clean look. Apart from this, there is no major update to this version of WhatsApp on iOS.
However, this new change has not been mentioned in the official changelog of the iOS app. We were able to see the new action sheet on our iOS app and in case you haven't, you can just update WhatsApp via the App Store. But if even that doesn't work, you just need to wait as the update should be out in the coming weeks.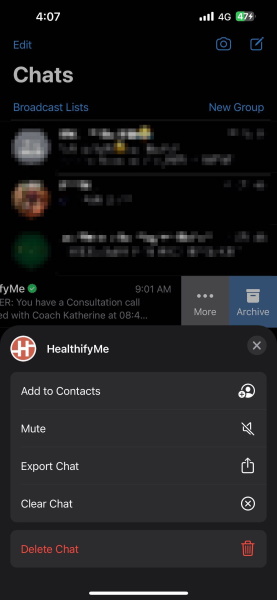 So, what do you think of this new action sheets interface? Do you think Meta has been able to give it a "modern" look? Do share your thoughts in the comment section below.