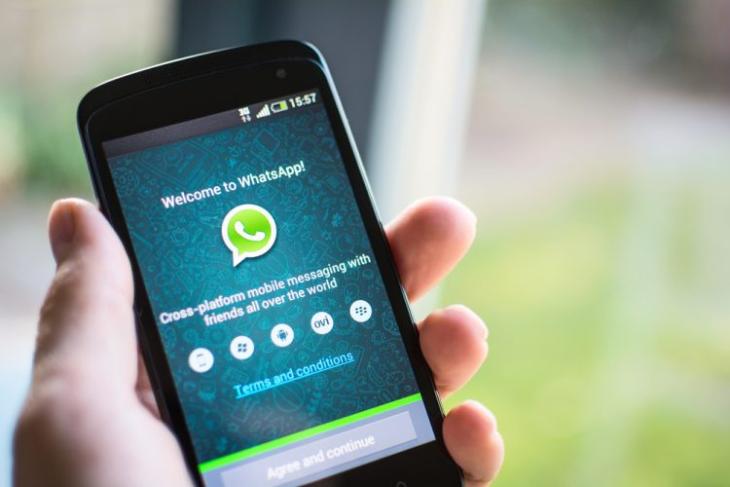 WhatsApp recently introduced the ability to make payments by scanning QR codes, and also added the functionality to switch between voice and video calls on Android. But a new beta update indicates one of the most requested features is coming soon. The beta version of the Android app improves the app's 'Change Number' feature by adding more notification controls and preventing chat duplication after someone changes their number.
Choose Contacts You Want to Notify
In older builds, when users changed their number and migrated the WhatsApp data to a new one, a notification was sent to all WhatsApp groups, but individual contacts were not notified.
The new beta build has added custom notification options to the 'Change Number' feature. Users can now select which WhatsApp contacts they want to notify about their number change. The messenger app now gives users three options to choose from:
All Contacts: Notify all people on the WhatsApp contacts list
Contacts I have chats with: Notify WhatsApp contacts with whom one has conversations with
Custom: Notify only a select few contacts chosen by the user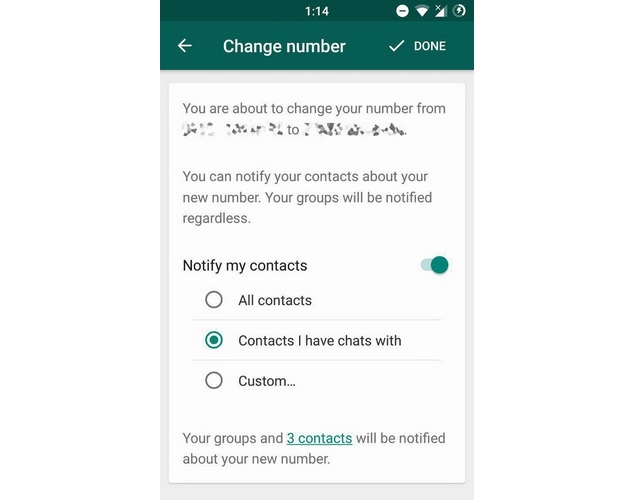 However, you cannot select which WhatsApp groups to notify, as all groups will receive a notification about you changing you number. Nonetheless, this feature is still quite handy as users don't have to send a new request for joining a group after changing their number.
Prevent Chat Duplication
Another useful change introduced by the new update is the prevention of chat duplication. Earlier, when users changed their number and started a conversation with another person, the latter would see two separate conversations in their WhatsApp chat, one for the old and and one for the new one. But now, when users change their number, the old number will automatically be updated with the new one in the WhatsApp contact list of their friends, so they won't see separate chats with the same person.