It wasn't that long ago when pretty much the only things that went viral were cute cat videos and "Charlie bit my Finger". That, and maybe, a few chain-mails that threatened you with disastrous consequences if you didn't forward them to 20 unfortunate souls in your contact list within the next 24-hours. However, with the advent of online social media, the type stuff that goes viral has expanded vastly, from memes to tweets and from conspiracy theories to apps and everything in between. One such app that recently went viral and got everyone talking is 'Sarahah' and, if reports are to be believed, is all set to become one of the most downloaded apps ever. So, what is Sarahah and why is there so much buzz around it?
What is Sarahah and Why is it in the Headlines?
The Sarahah app was created by Saudi Arabian developer Zain al-Abidin Tawfiq who originally started Sarahah.com to allow employees to anonymously share their honest feedback about their company without feeling restrained in any way. He named his app Sarahah because in Arabic, it means 'candor', 'honesty', or 'openness'. It was only later that he hit upon the idea of developing an app that would also pretty much do the same thing, but instead of corporate use, the app's target audience was individual users who'd be able to share their thoughts about their friends, family and neighbors without having to reveal their identity.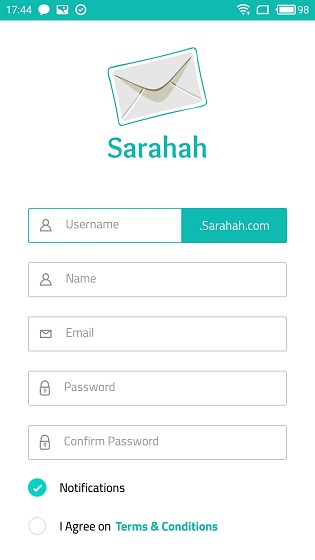 So, thus was born Sarahah – the anonymous messaging app that's now creating waves around the world. To be completely accurate, though, the consumer-centric version of Sarahah didn't start off as an app. Instead, it started life as separate section on the Sarahah website, but gained popularity so quickly that Tawfiq decided to launch a mobile app. The app was launch last June on both Android and iOS and, within a few short weeks, climbed to the top of the charts on both the platforms. According to leading app research firm, App Annie, Sarahah is currently sitting pretty at number one on the App Store in over 30 countries around the world. It is also extremely popular on Android devices, seeing as it has been downloaded between 5 million and 10 million times from the Google Play Store.
How Does Sarahah Work and How To Receive Anonymous Feedback?
According to a post on Sarahah's official site, the basic objective of the platform is to enable users to leave honest and constructive feedback for either their bosses, friends or acquaintances without having to worry about the repercussions. As a user, you can either choose to read comments only from people with a Sarahah account, or from anybody irrespective of whether they have signed up with the Sarahah or not. But in case it's the former, you'll have to choose that option manually, as, by default, you will receive comments from everyone. Also, because this is not really a social networking app in the strictest sense of the term, users don't get to follow or befriend anybody per se. There's also no option to reply to any of the messages, although, the company is apparently seriously considering introducing the 'Reply' feature if a post on the official Sarahah website is anything to go by.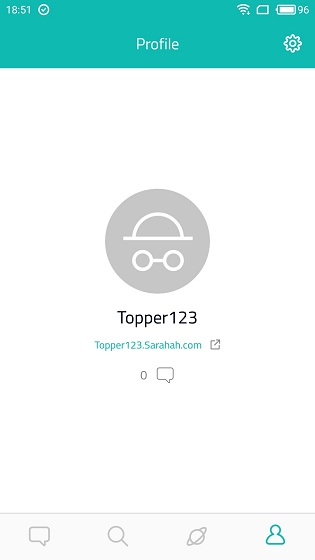 In case you're interested in receiving anonymous feedback, you can either access the official Sarahah website and set up your account, or download the app by going over to either Google's Play Store or Apple's App Store. Once you sign up with the service, you'll be able to send your profile link to your friends (or post it publicly if you want feedback from anyone and everyone). Once your link is posted, anyone with access to that link will be able to leave their thoughts about you in complete anonymity. You can also link your Snapchat account to the app by sharing your profile link via your 'snaps'.
Why is Sarahah so Controversial?
As mentioned earlier already, Sarahah has become immensely popular within a very little span of time, especially among teenagers. This has given rise to concerns among parents, social workers and child psychologists that it could be a breeding ground for cyber-bullying under the cloak of complete anonymity. While the company behind Sarahah claims that the platform allows people to discover their "strengths and areas for improvement", others are critical of the fact that it is enabling people to say things that they wouldn't have said in person. And as we all know, the sorts of things that you can't tell others directly are almost always, fairly unpleasant.
That being the case, Sarahah has extremely low ratings for such a popular app. It is rated a lowly 3.0 on the Play Store and an abysmal 2.3 on the App Store, with hundreds of reviewers complaining about harassment and threats they have received through the app. At least one reviewer on Play Store even alleged that their 13-year old sister actually received a death threat aimed at their two-year old brother through this app. Another reviewer, Keeran Williams, had a word of caution for parents. According to her, "Kids are using this to bully other kids. There's no way of telling who they are so they think they can say anything. My 13 year old daughter had a deluge of sickening abuse and sexual harassment. I've deleted it off her phone. The Devs need to put more protection in place".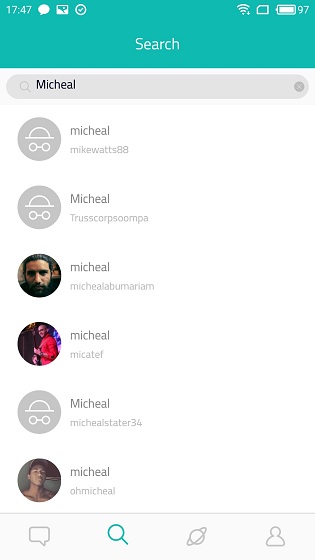 Having said that, it's not like no one could see this coming. As one review on the App Store put it, "What did you think was gonna happen if you let people text other people anonymously?" Point taken. Things have escalated so quickly that many are comparing the app to platforms like Ask.fm and Formspring (Spring.me), both of which came under fire at the peak of their popularity earlier this decade for failing to stop rampant online harassment and cuber-bullying.
However, there are always two sides to each story, so as you'd expect, plenty of people have also been supportive of Sarahah. Take Ilona Jobson, for example, whose review on Play Store points out that it's an user's choice whether to sign up or not. According to her, "People will say what they think and it can be harsh, but it's your choice if you want to sign up". Others, like Sarah Eleanor, are simply happy that they received "crazy", "nice" and "humorous" opinions about them.
SEE ALSO: What is Hyperloop and How it May Revolutionize Transportation
Sarahah: The Latest Anonymous Messaging App
Knowing the way people behave when they're anonymous, there's no doubt that some horrific cyber-bullying is indeed taking place via Sarahah, but there's simply no way to tell which of these reviewers are being honest about their experiences and which ones are just trolls. That being the case, it's probably better that we keep kids and vulnerable adults away from not just this particular app, but other similar ones that could expose them to abuse from anonymous sources.
Sarahah maybe all the rage right now, but going forward, it will be interesting to see how it will avoid some of the pitfalls of similar platforms that had once created a stir, but have since folded up following allegations of knowingly promoting harassment and cyber-bullying. An app called 'Secret' is a classic case in point, having gone viral back in 2014. At the height of its popularity, the app apparently had over 15 million users and was reportedly valued at over $100 million. However, after getting embroiled in various legal tussles amid allegations that it encouraged bullying, the app was pulled from the Play Store and the App Store just a year and a half after its launch.
Other anonymous messaging platforms, like PostSecret, Whisper and Yik Yak have also come under fire from time to time for either failing to protect their users' privacy or stop the incessant bullying, harassment and threats through their platforms. While Yik Yak shut down earlier this year because of its declining popularity and a steadily shrinking user-base, the other two continue to be available for download on Android and iOS. It will be interesting to see if Sarahah suffers the same fate as Yik Yak and Secret, or if it is able to prove its critics wrong going forward.
---
Load More