Yik Yak – the anonymous chat application famous among campuses world-wide officially shut down recently, as the school year draws to a close. The app, once valued at $400 million, has been acquired at $1 million, and is effectively killing the app, and the social network that surrounded it. So, if you've been an avid user of Yik Yak, and are looking for other apps that can serve your anonymous chat needs, here are 5 best Yik Yak alternative apps you should check out:
1. Jodel
Probably the closest to Yik Yak in functionality and features, Jodel is one of the top apps that are contending for Yik Yak's place in the college student's phone. The app comes with a neat interface and offers anonymous posting and commenting features, in much the same way that Yik Yak did. The app does require your location (obviously), and shows Jodels (that's what they call the posts on the app) from around your location. When you post new Jodels, or comment on existing ones, you get Karma points.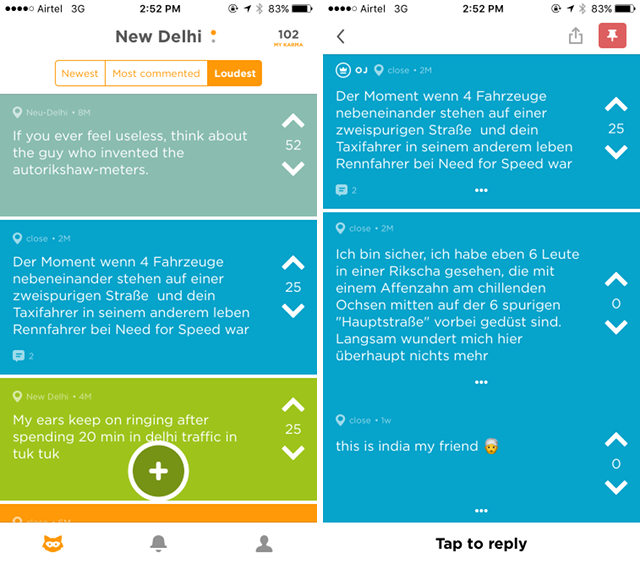 Jodels are categorised into three tabs, "Newest", "Most Commented", and "Loudest". Newest Jodels are organised by the time they were posted, Most Commented are organised according to the number of comments they have, and Loudest Jodels are organised according to their overall rating in the app. The app is completely free, and is quite popular on the App Store, and the Play Store.
2. Whisper
Whisper has been around alongside Yik Yak for quite a while now, and while it is quite similar to Yik Yak, it's user base consists of people from a lot of different age groups. Whisper does have features like making anonymous posts, and commenting on other people's postings. The app divides Whispers (that's what the posts on Whisper are called) into different categories by popularity, location, etc. There is also a search tab, so you can search for Whispers containing specific phrases, and connect with like-minded people.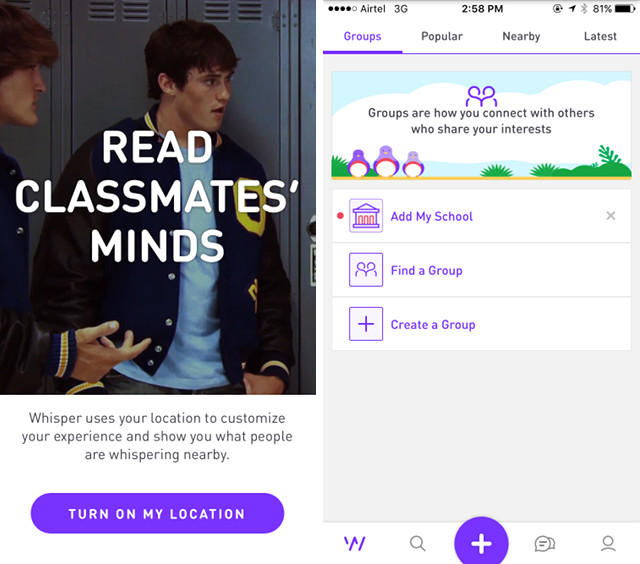 Whisper also supports groups, so you can create groups for your university, and have a more Yik Yak like experience. To keep the content at a user moderated level, the app uses ratings for users, so users can decide whether or not to chat with an anonymous person, based on the rating other people have given to them. The app does try it's best to deal with harassment and abuse, and you can always block users if need be.
3. Candid
Candid is another great Yik Yak alternative that you can check out. The app comes with a neat design, and displays posts in cards with curved corners, much like the way iOS 10 deals with widgets and notifications. The app categorises posts into "New", "Hot", "Community", and "Nearby". The names are pretty much self-explanatory, and you'll usually find the most relevant stuff in "Nearby", and "Community" (if you've added your school, university, or workplace to the app).
The app supports groups as well, which you can join according to your interests, and share your thoughts anonymously. If you don't see the kind of group you like, there is always the option to create a group yourself, and then get people to join it. Candid supports messaging as well, so you can chat with people you're interested in, or people who share the same thoughts as you do. The app does ask for phone number, and Facebook access, but you can easily skip that, and you should if you wish to remain anonymous.
Install: Android, iOS (Free)
4. After School
After School is a strictly "student-only" chat app where you can be anonymous if you want, or you can let people know your identity, if that's what you want. The app starts off by asking users to pick their school, and the class year. You will then have to log in with Facebook in order to verify that you are, in fact, going to the school you chose in the app. This is awesome because it prevents unwanted people from lurking around in groups and taking all the fun out of it.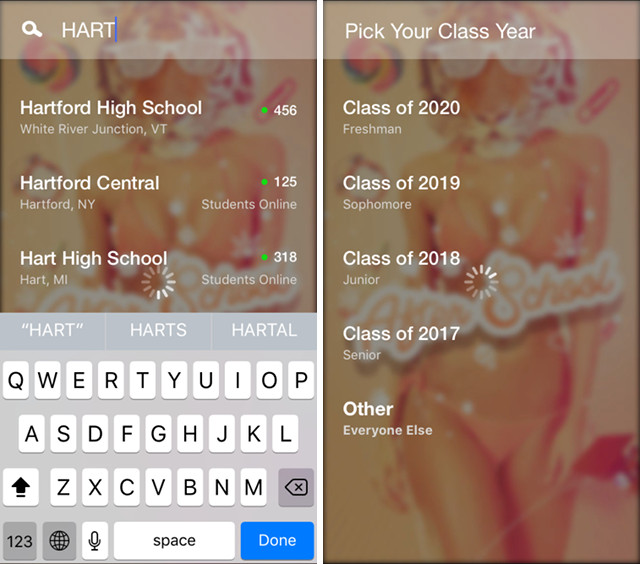 The app doesn't tolerate harassment, abuse, bullying, or threats of any kind, so you can rest assured that they'll have your back. You should definitely check out After School, it really looks awesome.
5. ASKfm
ASKfm is the anonymous question board app from Ask.fm. While you do have to sign in on the app, and it's not really anonymous except for when you're asking the questions, the app still has quite a bit of traction, thanks to the large number of people who're using it to have interesting conversations with people, and do a lot more. You can create a profile, and then share it with friends. If you want to find new people, you can do that with the search, by entering your interests; the app displays a list of users that share the same interests as you do.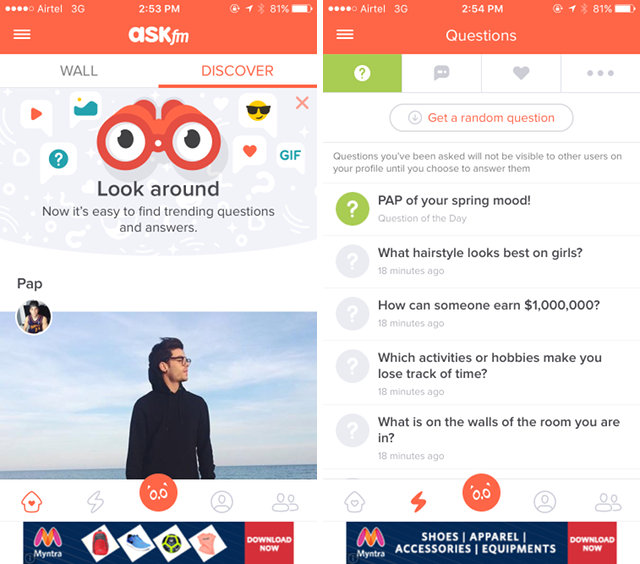 While the app isn't exactly like Yik Yak, it does offer functionality that is similar to it. The home page displays all the questions that people have asked others, along with any answers, and you can add new people, ask questions, and answer questions on the app.
SEE ALSO: How to Browse Anonymously on the iPhone or iPad
Use These Yik Yak Alternative Apps for Anonymous Messaging
Now that Yik Yak is dead, it's time to choose a new app that offers similar functionality as Yik Yak, and that most people on your campus are ready to start using. One of the 5 Yik Yak alternative apps I mentioned in this article should definitely suit your needs, so go check them out. They're all free, so you have nothing to lose. Just a word of advice, don't use "anonymity" as an excuse to be cruel to people, or to harass them.
As always, I'd like to know your thoughts about anonymous chat apps, and whether it's a good idea for students to be using them. Do share your thoughts with us in the comments section below.
---
Load More