If you've been following the latest news from Intel, you've probably heard of Optane memory. If you're confused about what that is and why it matters, you've come to the right place. Optane is Intel's upcoming storage technology that can compete with SSDs at an affordable price. Whenever we think of SSDs, what comes first to our minds is speed. From being able to provide speeds of 500 MB/s on SATA based SSDs, to being able to provide speeds upwards of 2500 MB/s on PCIe based NVMe SSDs, solid state drives have come a long way. These high speed drives are trying to get rid of the good old mechanical hard drives that offer you terabytes of storage space for under a hundred bucks. This is where Intel Optane kicks in and that's exactly what we're going to discuss in detail today. So, without further ado, let me first tell you what is Intel Optane Memory:
What Is Intel Optane Memory?
Intel's Optane Memory technology is an upcoming storage technology that aims at making your mechanical hard drives much faster for an affordable price, using a non-volatile memory technology known as 3D XPoint. With Optane, Intel wants to provide high speed and system responsiveness without compromising the user's system storage capacity. Their way of doing it is by using a super-fast cache memory to work in conjunction with your traditional mechanical hard drive. So basically, the most recently accessed data is put into a high-speed SSD cache, which includes Windows OS files, game data and much more. This, in turn helps to considerably speed up systems that are still using mechanical hard drives without breaking the bank.
What Is 3D XPoint?
3D XPoint is a non-volatile memory technology that promises to fill the huge gap between DRAM and NAND flash, by offering huge improvements in latency and performance. 3D XPoint was announced by Intel and Micron Technology back in July 2015, although the development started 3 years earlier. Intel claims that 3D XPoint is 1000 times faster than NAND Flash, but take that with a grain of salt. It has been considered as the solution to physical constraints and DRAM cost that have limited data center design for years. The first storage devices to use the 3D XPoint technology are Intel's own Optane drives. Although not as fast as some of the high-end NVMe SSDs on the market, the Optane based memory is still considered as one of the fastest that is currently in production.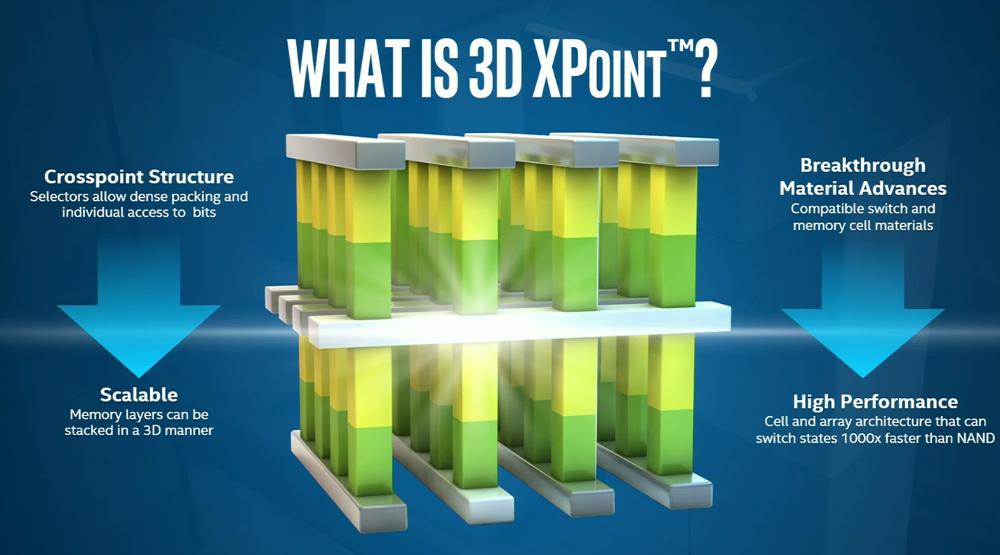 How Does Optane Perform?
The initial Optane drives where announced by Intel earlier this year at the CES in 16GB and 32GB variants, which promised to serve as cache memory and speed up traditional hard drives. Although that's the case, Intel also has larger capacity SSDs based on Optane Memory in the works, like the Intel Optane SSD DC P4800X Series, which has a capacity of 375GB. Intel has recently shared the benchmarks on the Optane drives with larger capacity and compared them to NAND flash based Intel SSD DC P3700, which is almost 3 years old now. Although benchmarks have indicated that the Optane drives won't reach the performance levels that Intel has claimed, atleast in real world usage, it shows enough potential and could end up as the storage technology of the future.
According to Intel's benchmarks, the Optane based P4800X was nearly 7-8 times faster than the older P3700 in a standard data block with 70 percent load and 30 percent write. Intel has claimed that Optane shows its true potential when running random reads and writes, with speeds reaching up to ten times faster than conventional SSDs when utilization is maximized.
Another thing which Optane drives excel in is latency. Today, there's a significant gap between the latencies of NAND flash and DRAM. Optane bridges the gap between NAND and DRAM, by offering much lower latencies than NAND flash and just 10 times higher latencies than DRAM. This is a huge improvement, considering Optane is non-volatile memory.
In addition to this, Intel also claims the Optane memory will provide up to 4.42 times the I/O operations per second, compared to any NAND based NVMe SSD.
Why Does Intel Optane Matter?
One of the biggest reasons why Intel's Optane memory is a big deal is because it can make our old mechanical hard drives relevant again. By using Optane as a cache memory and the hard drive as primary storage, it can significantly speed up our system and improve the responsiveness multifold at an affordable price. Yes, you don't necessarily have to spend hundreds of dollars on PCIe based NVMe SSDs anymore. These Optane cache drives are in M.2 form factor and can be easily inserted into the M.2 slot on your computer's motherboard. On the other hand, the 375GB Optane based solid state drive is fast enough that it can be used as a RAM. Well, If that doesn't excite you enough, I have no idea what will.
Release Dates and Pricing
As we discussed earlier, the Optane cache memory will be available in 16GB and 32GB variants in an M.2 form factor for a price of $44 and $77 respectively. Now that's affordable pricing for something that can speed up your good old mechanical hard drive up to 14 times faster. It can also improve the overall speed of your HDD based PC by 28%. These drives are expected to be available starting April 24.
There are more expensive Optane based drives in the pipeline as well. Take the Intel SSD DC P4800X Series for example, which costs a whopping $1520 that makes it way more expensive that even the fastest NVMe SSD in the world – the Samsung 960 Pro. The P4800X is currently available only to select Intel customers in the early ship program, with broader availability by the second half of 2017. There will also be higher capacity variants – 750GB and 1.5TB which are expected to be available in PCIe and U.2 form factor by the end of this year.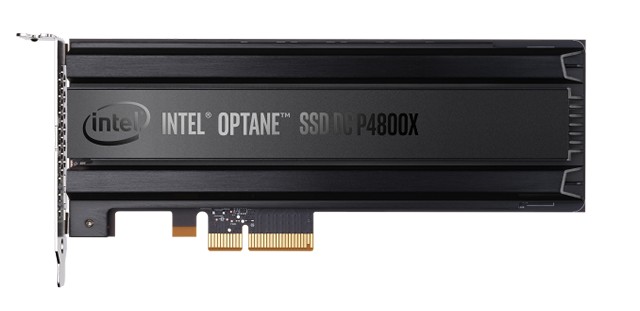 Device Support for Octane
Intel Optane will be supported by almost all the Kaby Lake processors except the Kaby Lake based Pentium and Celeron CPUs. Even higher end Skylake processors are not compatible with Intel Optane memory. Most of the older motherboards aren't supported either. Motherboard manufacturers like ASUS, MSI and Gigabyte have updated their BIOS on their recent motherboards to provide support for Optane memory technology. You can check out the complete compatibility list right here.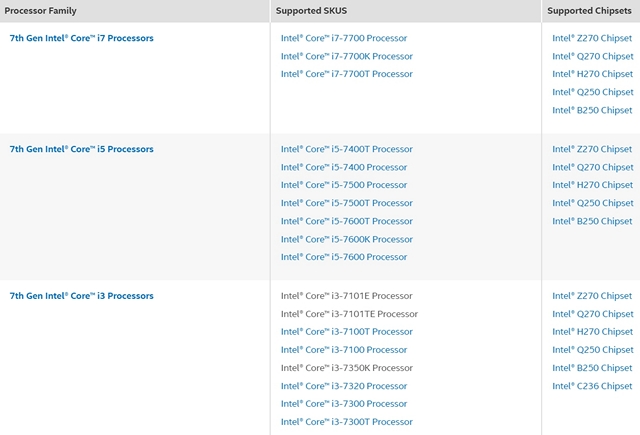 Also, Intel Optane Memory is initially aimed for desktop PC usage and support for Notebook and smartphones is coming at a later stage.
                    SEE ALSO: How to Migrate Windows 10 to a New SSD
Is Optane The Future of Storage?
That's the question you probably have on your mind right now after reading the entire article. According to me, the answer is, although Optane shows serious potential, only time will tell if it's going to be the preferred storage technology for the future. Once it releases, we will be able do some real world performance tests to see what they're actually capable of. As of now, we can't do anything else other than trusting Intel's bold claims. So, what do you think of Intel's Optane technology? Are you excited? Let us know by shooting your opinions in the comments section below.