Google's self-driving vehicle division, Waymo, recently achieved the milestone of clocking 5 million kilometers driven by its autonomous vehicles and then launched its pilot self-driving truck program. Waymo has now partnered with Jaguar Land Rover Automotive PLC to expand its fleet of autonomous vehicles in a deal that is valued over £1.3 billion.
As part of the deal, Jaguar Land Rover will supply up to 20,000 Jaguar I-PACE electric SUVs to Waymo, and will work with the Google subsidiary to integrate Waymo's autonomous vehicle technology in the cars that will soon be a part of Waymo's self-driving ride-hailing service.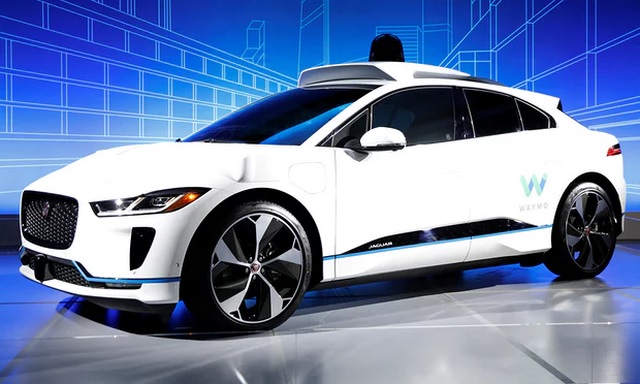 Regarding the deal, Waymo's CEO John Krafcik said,"While we've been focused at Waymo on building the world's most experienced driver, the team at Jaguar Land Rover has developed an all-new battery-electric platform that looks to set a new standard in safety, design, and capability." So far, Waymo's fleet of autonomous vehicles has been dominated by Chrysler Pacifica minivans from Fiat Chrysler Automobiles, however, Krafcik has revealed that the Jaguar I-PACE's inclusion in the fleet is just the beginning, as cars from other brands will soon be sourced too.
The Waymo chief also mentioned Honda as a potential partner in the firm's endeavors of launching a ride-hailing service that consists of self-driving cars in its entirety, confirming previous reports which said that Waymo is looking forward to collaborating with Honda.
As per a report from The Guardian, Jaguar Land Rover will start supplying the I-PACE SUVs to Waymo starting 2020, and the complete fleet of around 20,000 electric SUVs by the Tata-owned company will clock up to 1 million rides on a daily basis. Testing of the I-PACE SUVs equipped with Waymo's self-driving technology is set to begin later this year in Arizona, the same state where Uber has been banned from testing its self-driving cars after a fatal crash of its autonomous vehicle.