Nintendo Switch is my favourite gaming console of all time. Some people may belittle it because of the lack of raw horsepower when compared to PS4 Pro or Xbox One X, however, I appreciate the portability it brings way more than the horsepower it doesn't. I love the fact that I can take my Switch on-the-go with me and enjoy gaming even while traveling.
If you are also like me and love your Nintendo Switch, you will now love it even more. Starting today, now you can even watch movies and shows on your Nintendo Switch. How we can do that, you ask? Well, one of the biggest and most popular streaming services, Hulu just announced their app for Nintendo Switch. Which means if you already have a Hulu membership, you don't even need to pay a dime to watch movies and shows on your Switch.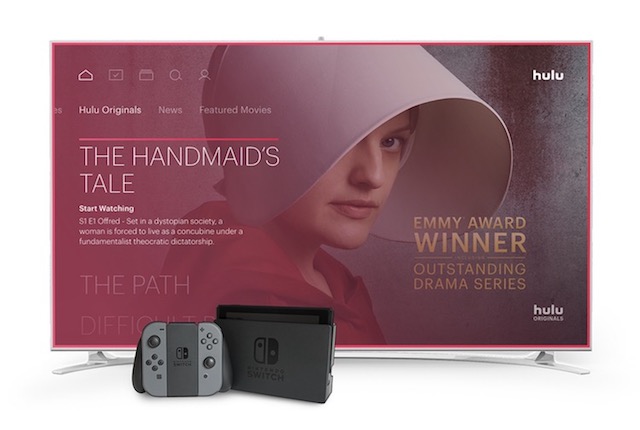 Now, that's a news that makes me happy. Hulu has become the first US streaming entertainment service to debut on Nintendo Switch. You will be able to download the Hulu app directly from the Nintendo eShop and start streaming its content right away. Hulu has even optimised its app for the Nintendo Switch to give its users a personalized Hulu experience. According to Hulu's website,
"User's will be able to enjoy both our traditional on-demand subscription as well as our Hulu with Live TV plan and watch live and on-demand programming from more than 50 of the top news, sports and entertainment channels including all five of the major US broadcast networks, ESPN, Fox Sports, CNN, FX, Bravo, TNT, A&E and more."
You can click here to learn more about all the programs and shows coming to Nintendo Switch starting today. I am just hoping that Hulu is just the beginning and other streaming services like Netflix, Amazon Prime, and HBO Go also release their apps for Nintendo Switch in the coming future. Let us know if you are excited about this development or not by dropping your thoughts in the comments section below.