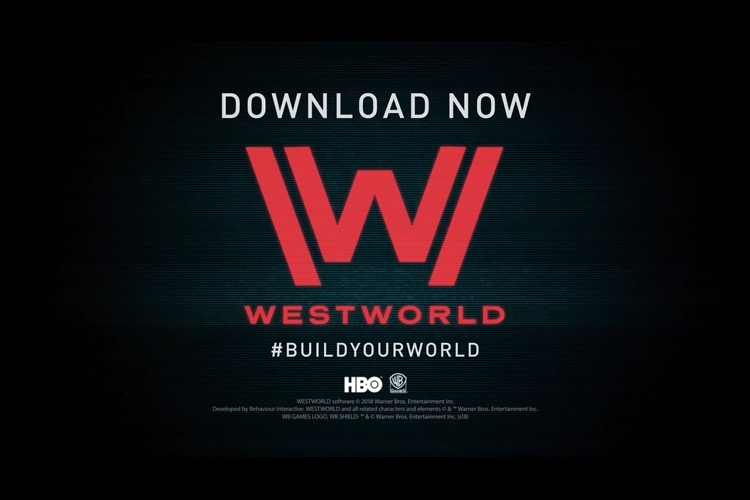 Fallout Shelter publisher, Bethesda Softworks, last week filed a suit in a Maryland U.S. District Court against Warner Bros. and Behaviour Interactive, alleging that the newly-released Westworld game is a "blatant rip-off" of Fallout Shelter. Remarkably, Behaviour Interactive is one of the co-developers of Fallout Shelter alongside Bethesda Game Studios – a subsidiary of Bethesda Softworks.
Now, in a statement to GamesIndustry.biz, Warner Bros. has refuted those charges, saying that Westworld is an original game from the ground up, and contrary to Bethesda's allegations. uses no code from Fallout Shelter. Describing Bethesda's allegations as 'baseless', 'untrue', and 'unsubstantiated', WB also denied allegations that it had ever directly or indirectly 'induced' Behaviour Interactive to lift any code from Fallout Shelter.
"The assertions by Bethesda Softworks that Warner's Westworld mobile game improperly used source code from Bethesda's Fallout Shelter are as surprising as they are unsubstantiated", said WB in its statement. The company also said that being one of the "leading creators of intellectual property", it has a "deep respect for intellectual property rights", and would never steal anybody else's work to pass off as its own.
"Warner Bros. has been assured by the game developer, Behaviour Interactive, that Bethesda's allegations are untrue and that none of Bethesda's code was used in the Westworld game. Moreover, contrary to Bethesda's baseless accusation, Warner Bros. at no time 'induced' Behaviour to use the Fallout Shelter code in Westworld".
Bethesda, as mentioned already, sued Warner Bros. recently for copyright infringement, breach of contract and misappropriating trade secrets after the Westworld game was released on Android and iOS earlier this month. As per the filing, Westworld "has the same or highly similar game design, art style, animations, features and other gameplay elements" as Fallout Shelter, and uses "the same copyrighted computer code created for Fallout Shelter in Westworld".
To prove its point, the suit also claimed than a bug found in early build Fallout Shelter also appears in Westworld. According to Bethesda, WB and Behaviour "copied Fallout Shelter's features and then made cosmetic modifications for Westworld's 'western' theme".
---