Freedom to access the internet should be everyone's right. Unfortunately, if you're a citizen of Uganda, things might be different for you. For those of you unaware, Uganda has rolled out a new social media tax, which will require citizens of the East African country to pay 200 Ugandan Shillings (roughly $0.05) every single day to access social networks, such as Twitter, Instagram, Facebook, and WhatsApp, starting 1st of July. Now, that seems a bit harsh, doesn't it? Luckily for you, there are VPN apps. Many of these apps allow you to access private servers from around the world to easily access the services that you like without paying any premium. Well, if you are currently in Uganda and want to access all your favorite social media websites without paying a premium, read on, as we show you 5 best VPN apps to avoid paying the social media tax in your Uganda:
5 Best VPN Apps to Avoid Uganda's Social Media Tax
1. X-VPN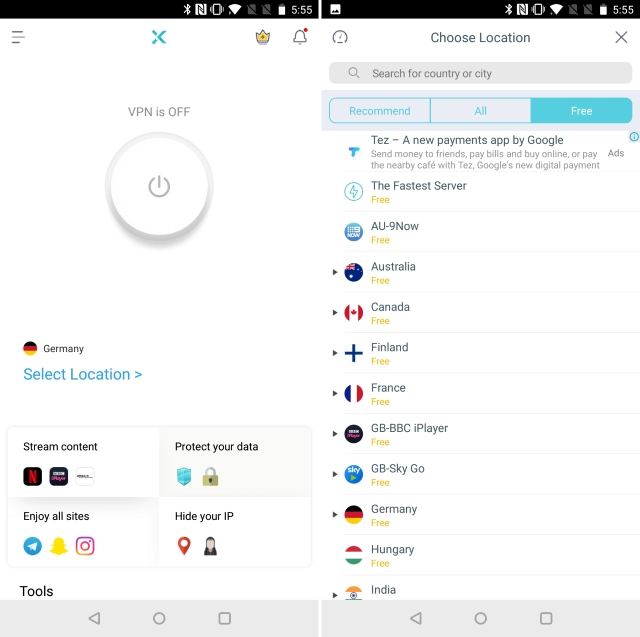 My personal favorite in this list has to be X-VPN. The app offers you access to multiple locations, all for free. Yes, there are ads in the app, but to be honest, you'd rarely encounter them. It also promises 256-bit encryption, however, that is mostly reserved for premium users, who also get to use the app without any ads. X-VPN also works really well for downloading torrents, which a lot of VPN apps out there don't support.
Download: Android, iOS (Free, $11.99/mo for Premium)
2. TunnelBear VPN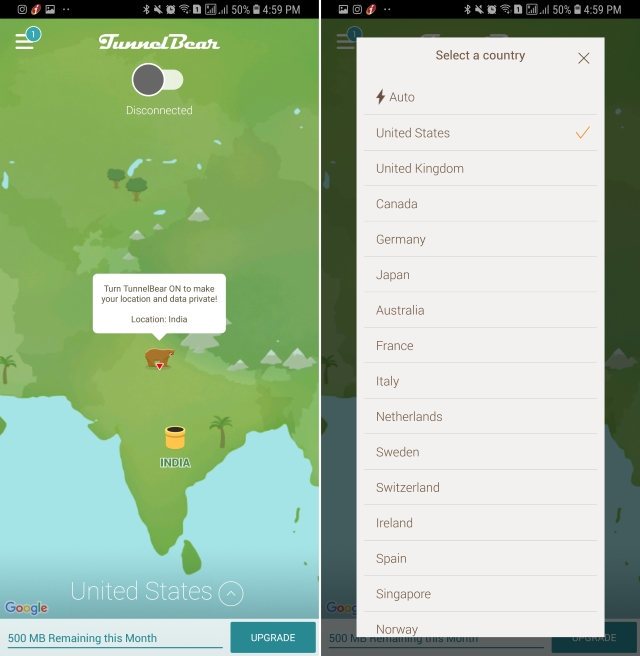 TunnelBear is a very well known VPN app. The TunnelBear app will allow you to connect to a VPN, and browse securely from a number of locations. You can choose to let the app decide on the best location to VPN from, or you can select the location that you want. In the free plan, TunnelBear offers 500 MB of data per month, and you can get an additional 1 GB of data by tweeting at the TunnelBear handle. The app supports countries like US, Sweden, Switzerland, among many others.
Download: Android, iOS (Free, $10/mo for Premium)
3. VPNhub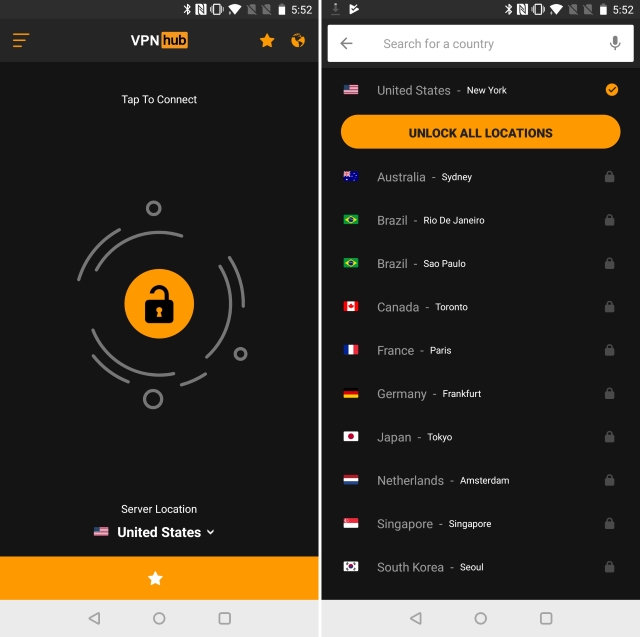 This here is Pornhub's own VPN service, VPNhub. Don't worry, you can use the app to access other content than just porn as well. The app is available for free and gives you access to one free server located in the USA. It also encrypts your data and changes your IP address for a private internet access. Undoubtedly, it is one of the fastest free VPNs that you can use for unblocking websites and bypassing proxy blocked sites. For a free account, you get a single server unlocked.
Download: Android, iOS (Free, $12.99/mo for Premium)
4. ExpressVPN
ExpressVPN is one of the most premium VPN services out there. The service has servers in 94 countries allowing users to quickly connect to VPN. The service encrypts user data to safeguard them against hackers and online trackers. ExpressVPN has servers which span 148 locations in more than 94 countries of the world. This means that no matter which country you reside in, you will have an ExpressVPN server nearby to provide you with good network speed. Other awesome fathers include 256-bit AES encryption, DNS/IPv6 leak protection, kill switch, and split tunneling.
Download: Android, iOS (Free Trial, $6.67/mo for Premium)
5. ProtonVPN
ProtonVPN is a VPN service which focuses on user's privacy. Not only the company encrypts user data but it also takes extra precaution by first passing user traffic through their Secure Core network in privacy-friendly countries like Switzerland and Iceland, and then redirect it to the countries where the user wants to connect to. The company operates 112 remote servers in 14 different countries which include USA, Canada, Australia, United Kingdom, Hong Kong, and more.
Download: Android, iOS (Free for one device, $4 for Premium)
SEE ALSO: Pornhub's New VPNhub Service Has Unlimited Usage Even for Free Users
Bypass the Social Media Tax Easily with These VPNs
While the government of the Republic of Uganda has stated its disagreement with VPNs and urges users to rather pay the Social Media Tax, interested users can still use the above apps. Considering that it is your social media apps that you will be accessing, security is a major concern, and the above list has been curated while keeping that in mind. Also, all the services offer a free service, so you can use the VPN for free without spending on a premium membership.