Encrypted messaging app, Signal, has grown in popularity recently following several celebrity endorsements and an ill-conceived privacy policy update from WhatsApp. In fact, the Signal iOS app recently topped the App Store download charts in various countries, including Austria, France, Finland, Germany, Hong Kong, India and Switzerland. However, do you know that it can also be used on desktop computers like WhatsApp and Telegram? Today, we will show you how to use Signal Messenger on your Windows 10 and Mac computer (desktops and laptops).
Use Signal Messenger on Your Desktop Computer (Windows and Mac)
Unlike WhatsApp, Signal doesn't have a web app, but offers desktop apps on Windows, Mac and Linux. However, like WhatsApp, you need to have the Signal mobile app installed and working on your phone (Android or iPhone) for it to work on your PC. So without further delay, let's see how you can use Signal Messenger on your Windows 10 and Mac computers (desktops and laptops).
Note: I'm using Windows 10 for this demo, but the process is identical on Mac. The process is also similar for Android and iPhone users, but with one slight difference that we will clearly mention in our tutorial.
Link and Use Signal on Your PC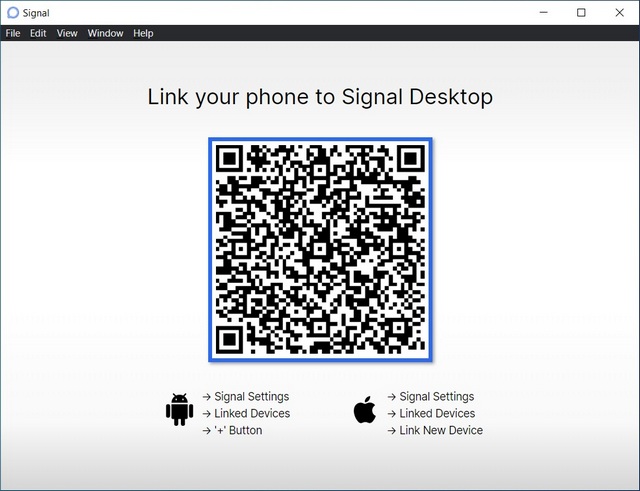 Now open Signal Messenger on your phone and tap on the menu button (three dots) at the top-right corner. Then select 'Settings' from the popup menu.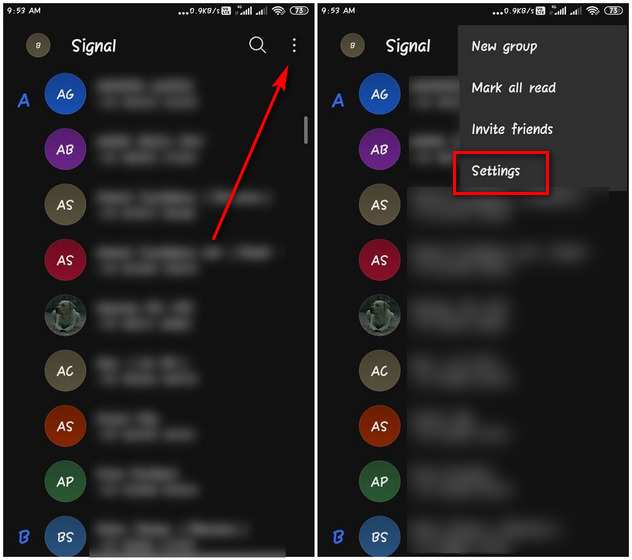 On the Settings page, tap on 'Linked Devices'. Next, hit the "+" button at the bottom-right on Android. On iOS, go to Settings > Linked Devices > Link New Devices.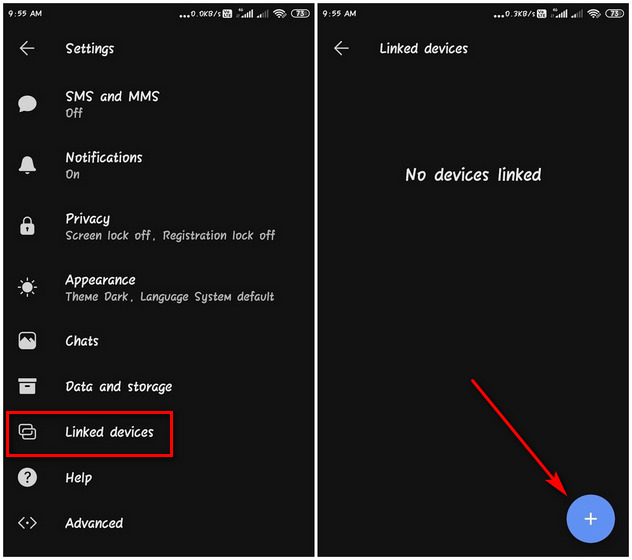 Scan the QR code on your computer screen and the two apps will sync in a moment or two. Once they're in-sync, tap on 'Link Device' as seen in the second screenshot below.
On the desktop app, choose a name for your linked devices and hit 'Finish Linking Phone'.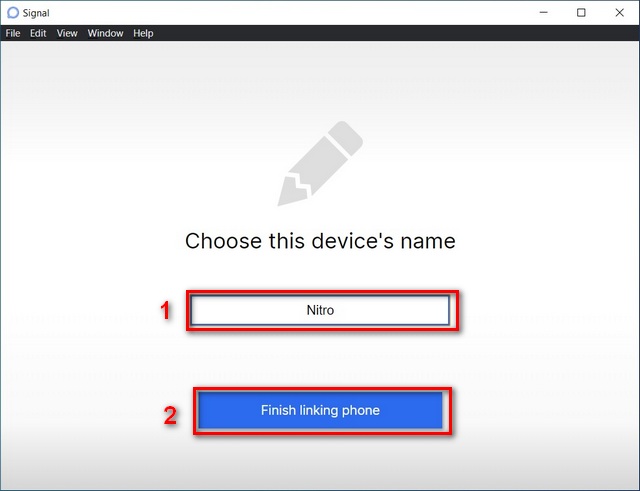 Your desktop app will automatically sync your contacts with your phone and you will be able to send and receive messages on Signal Desktop. It might take a few minutes for all your chats, messages and contacts to sync between the two devices.
Un-Link Signal Desktop With Your Phone
You can un-link the two devices by going to Settings > Linked Devices on your phone. Just tap on the name of the device you want to un-link and confirm by choosing 'OK'.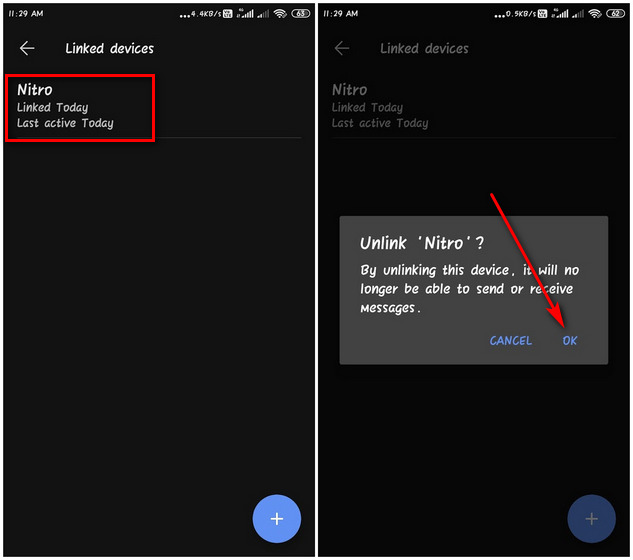 Signal Desktop is now un-linked with your Signal mobile app. You'll have to once again link the two the next time you fire up the app on your computer.
Use the Best Encrypted Messaging App on Your Computer
One of best alternatives to WhatsApp and Telegram, Signal Messenger has been endorsed by several tech luminaries, including Twitter CEO Jack Dorsey, American whistleblower Edward Snowden, and the world's richest person, Elon Musk. While you now know how to use Signal on your desktop and laptop computers (Windows and Mac) you'll probably still use it on your phone more often than not. So check out the best Signal tips and tricks to get the most out of the mobile app. If you're still using WhatsApp, check out how you can switch to Signal from the Facebook-owned service.
---
Load More