Would you wait longer for an Uber if you could get a cheaper fare? That's not a hypothetical, but an actual test being conducted by Uber in the US.
An Uber employee recently tweeted an image of an unreleased feature in the app. The screenshot shows you could book a ride at a regular rate or wait for a few minutes to get one at a lower fare. The tweet has since been deleted, but it was archived and you can see it below.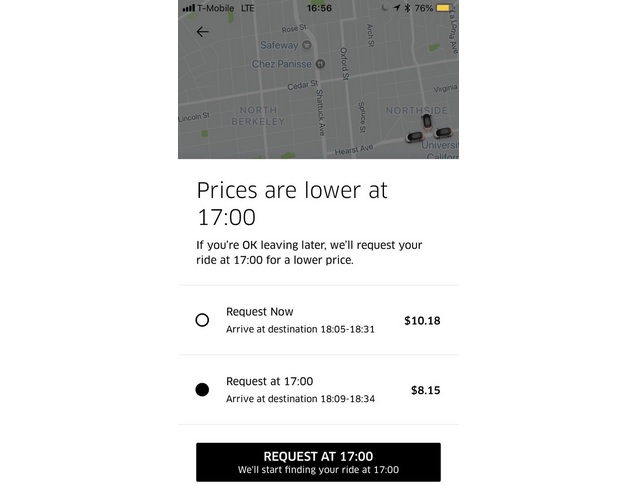 The screenshot shows that you could save around $2 by going for the later ride. It would seem the 'wait-and-get-rewarded' feature is currently under testing and is available to all Uber employees in San Francisco and Los Angeles.
"Affordability is a top reason riders choose shared rides, and we're internally experimenting with a way to save money in exchange for a later pickup", an Uber spokesperson was quoted as saying by Quartz.
It might seem counterproductive at first, but it makes sense as more and more Uber rivals pop up around the world. The prospect of getting a cheaper ride could force some of these to pick Uber over competition such as Lyft in the US or Ola in India, which would be especially useful for those who use app-cabs regularly for the daily work commute.