Zomato, a restaurant discovery app has recently came up with an interesting advertisement campaign. They have created some brilliant minimalist posters which categorize people on the basis of their food habits. The posters are so well thought that you can relate to most of these.
If you are a foodie, you are going to enjoy these posters a lot more and chances are there that some of the posters will make you feel hungry. So, let's start exploring them.
1.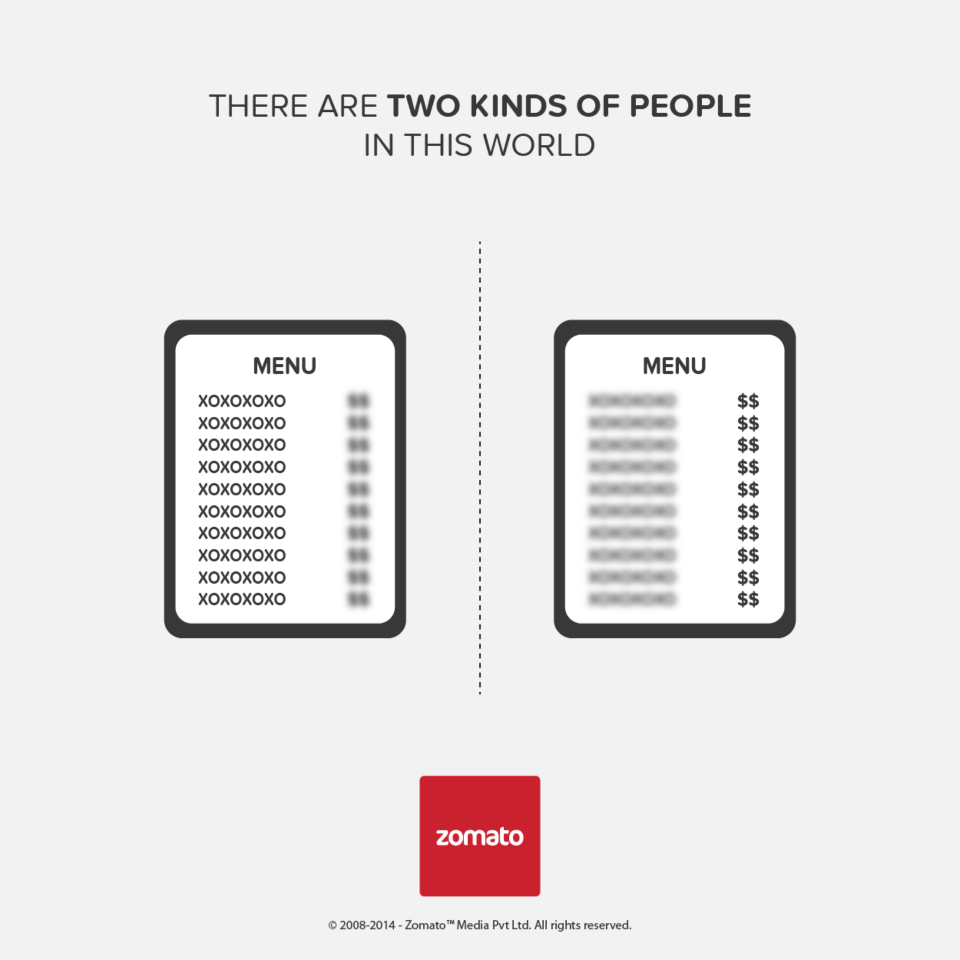 2.
 3.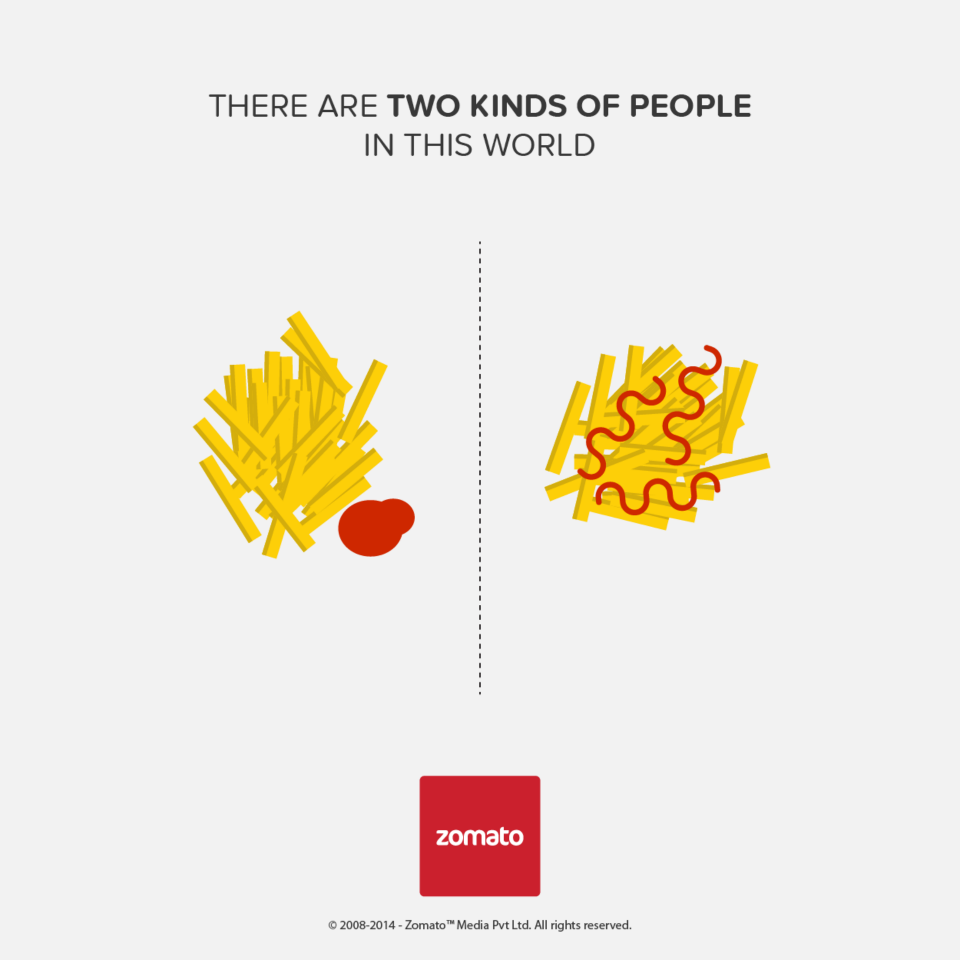 4.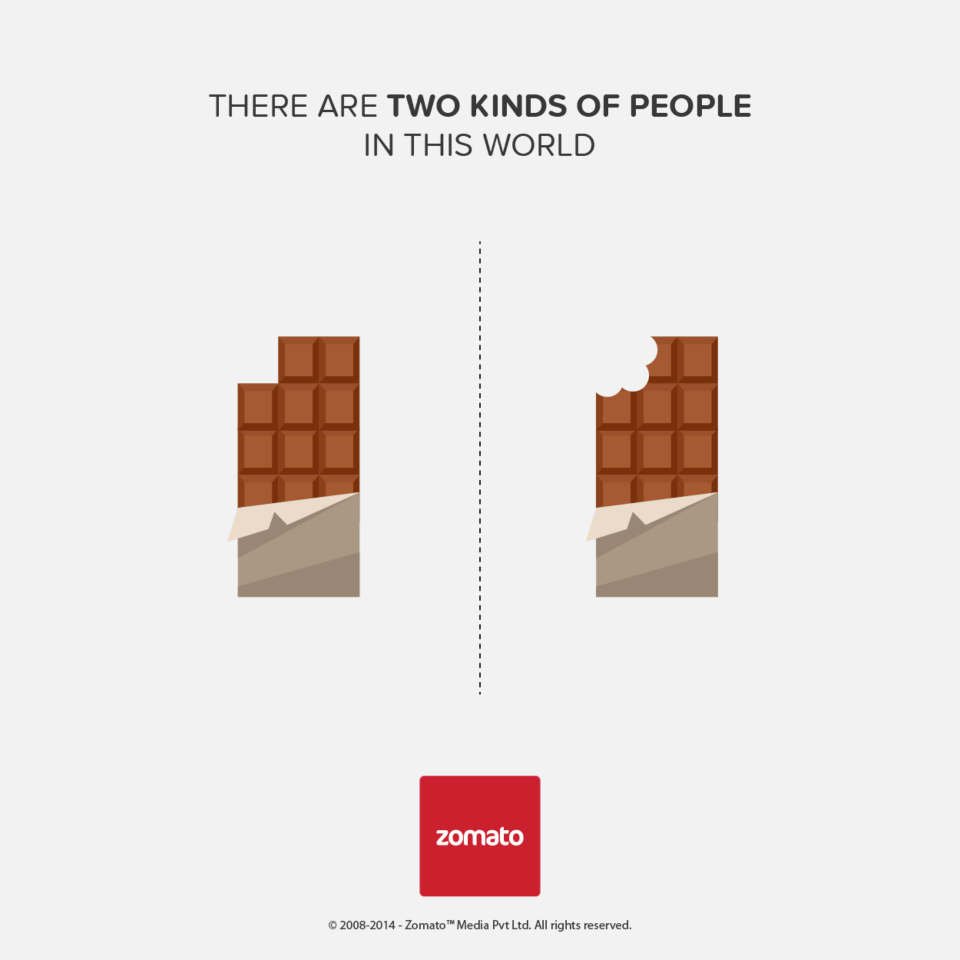 5.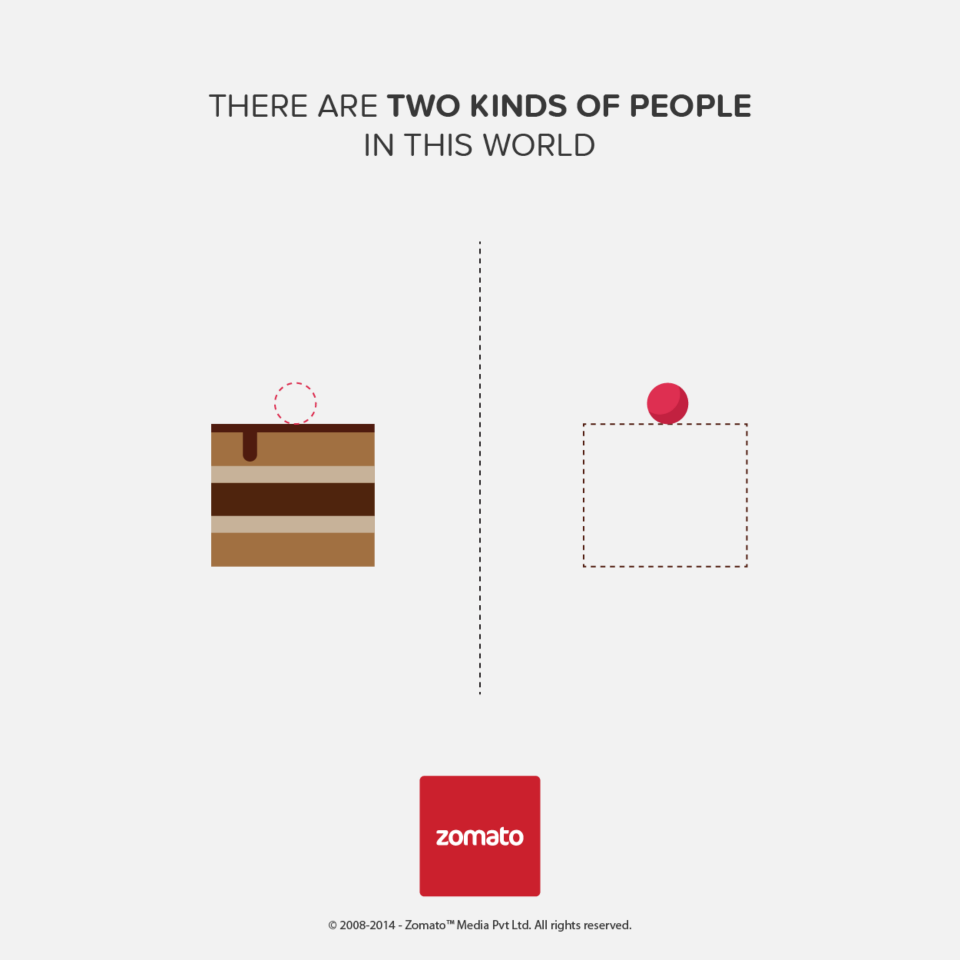 6.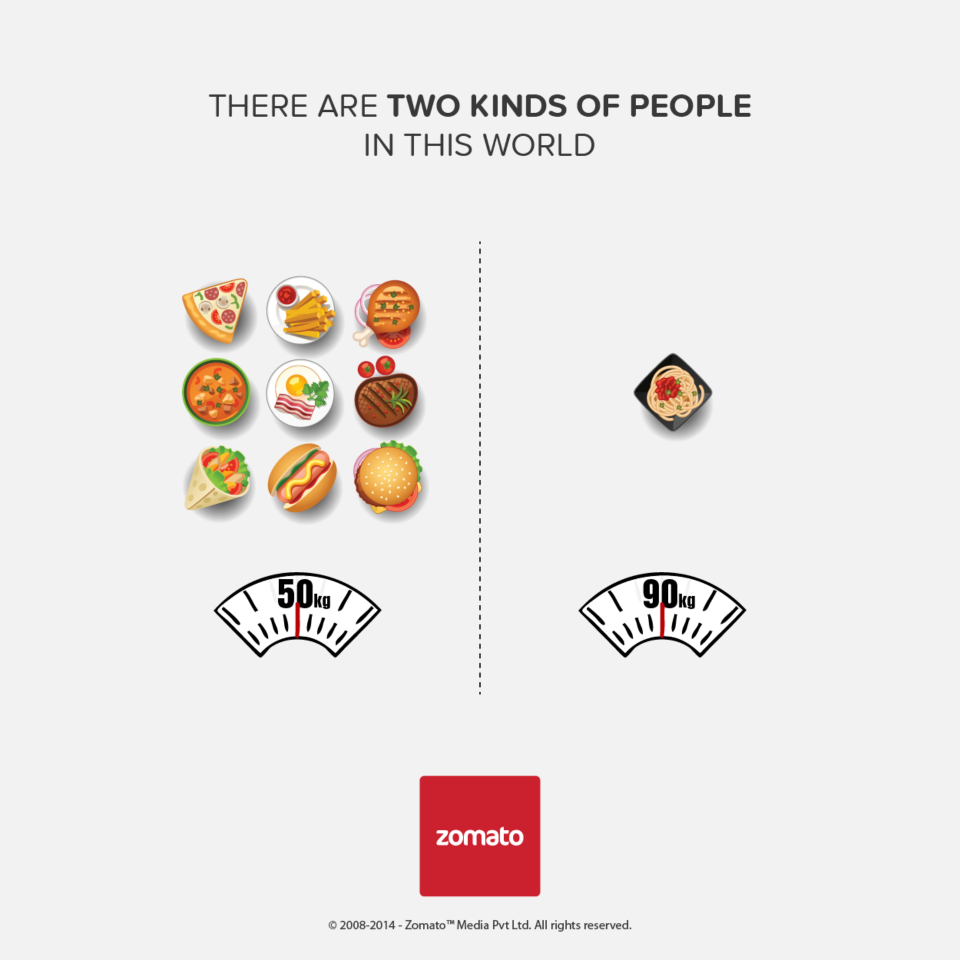 7.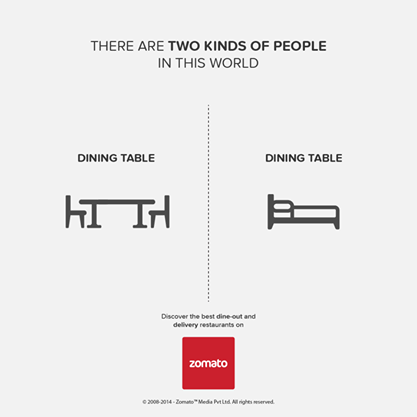 8.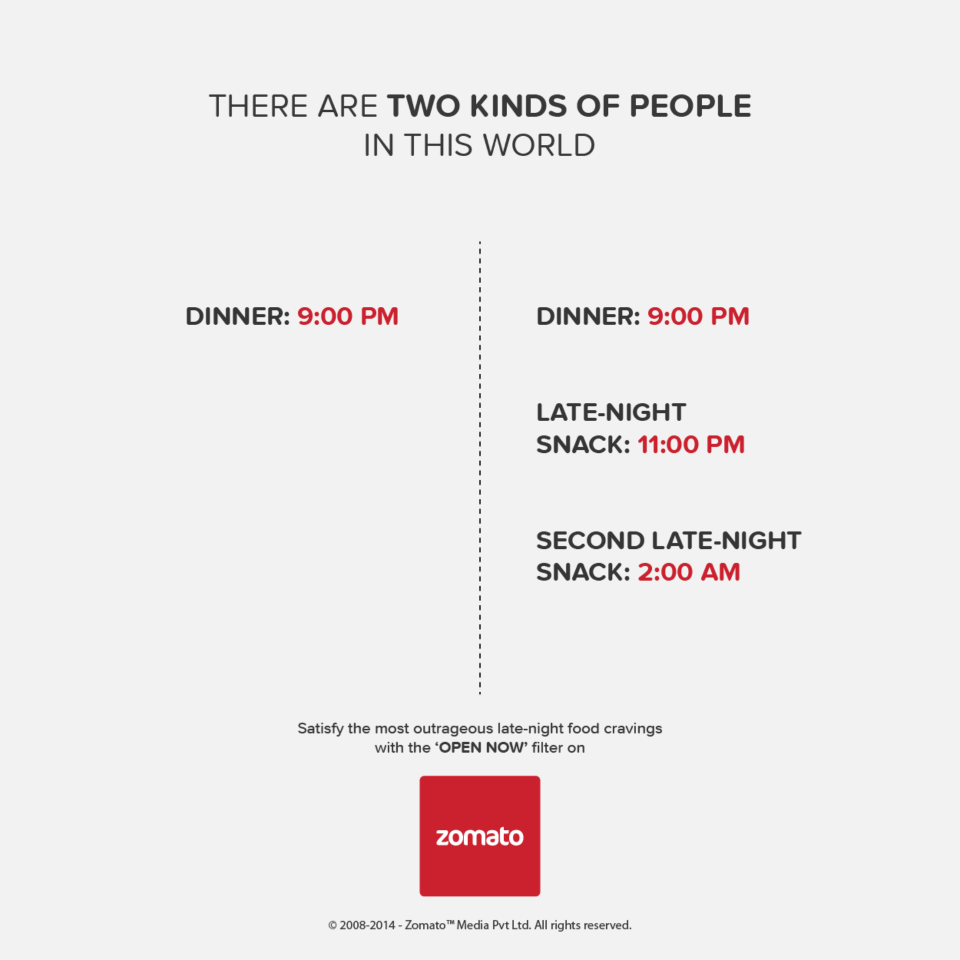 9.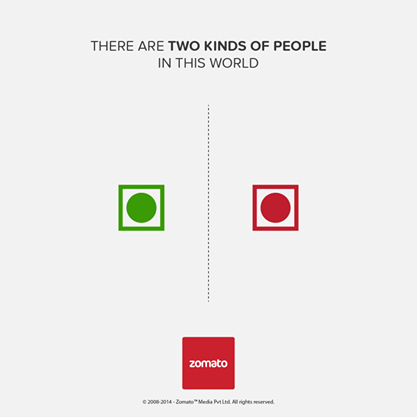 10.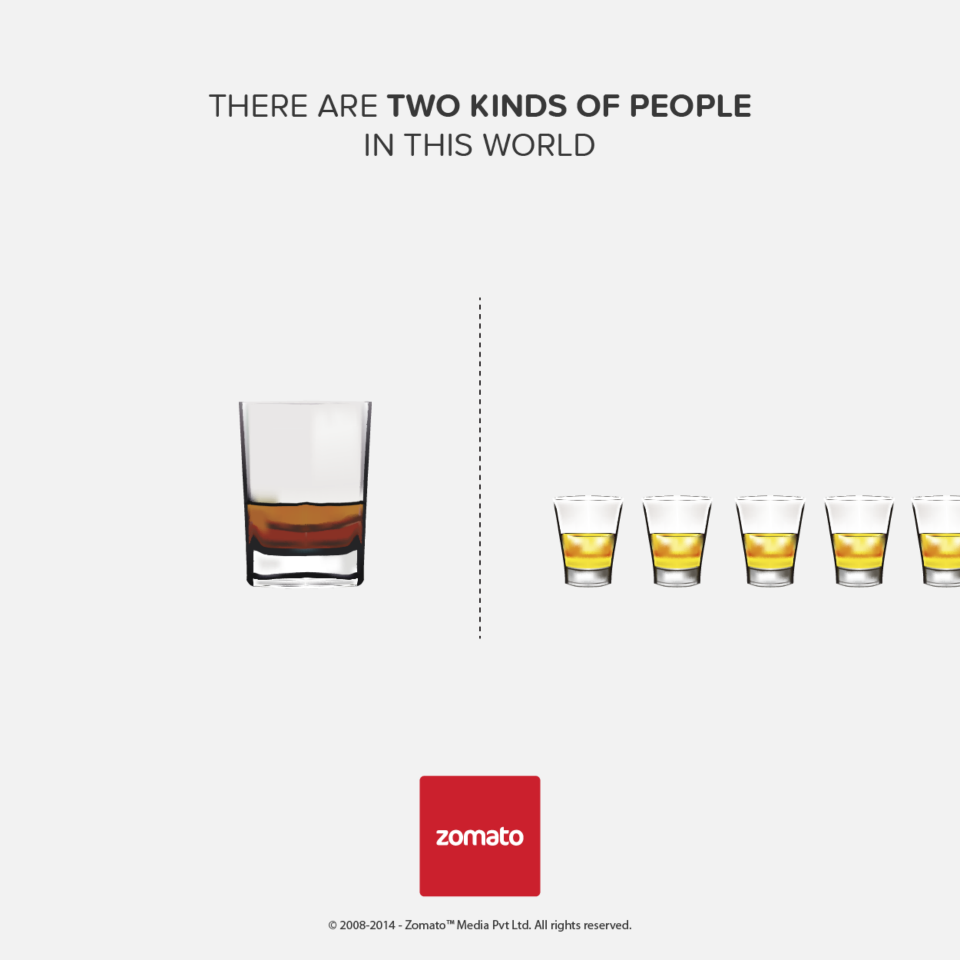 11.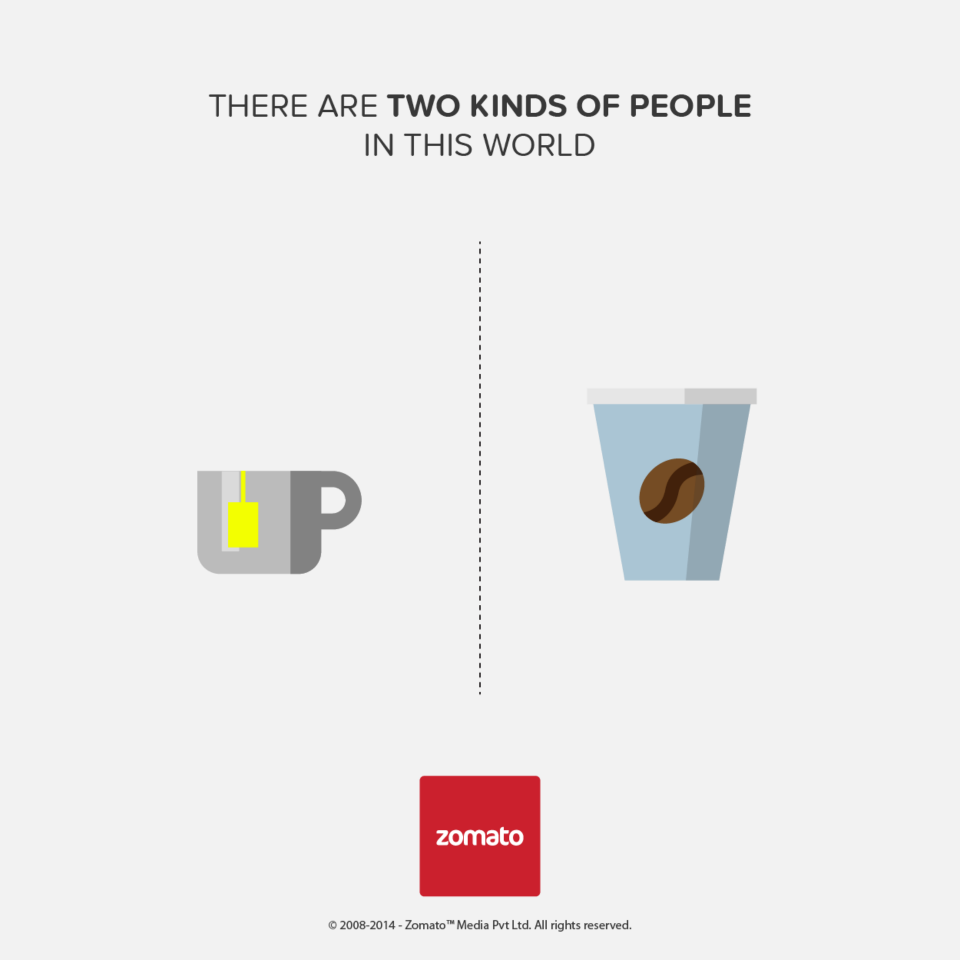 12.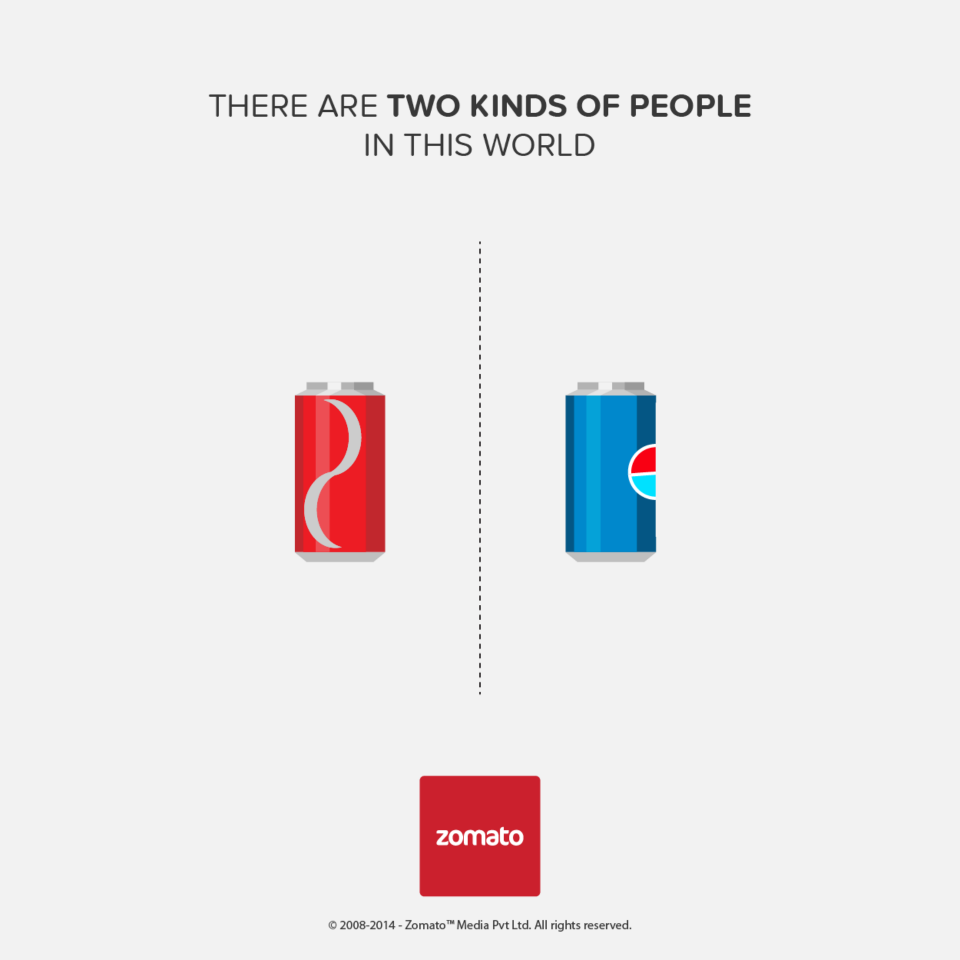 13.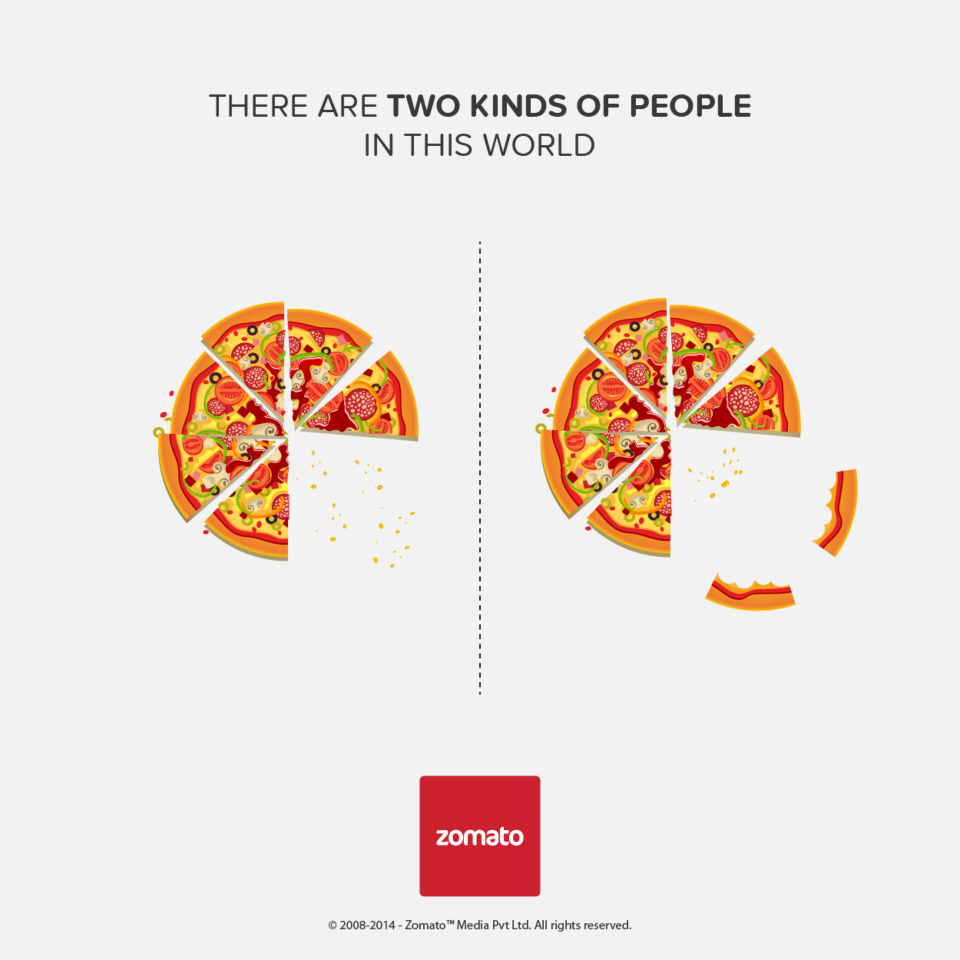 14.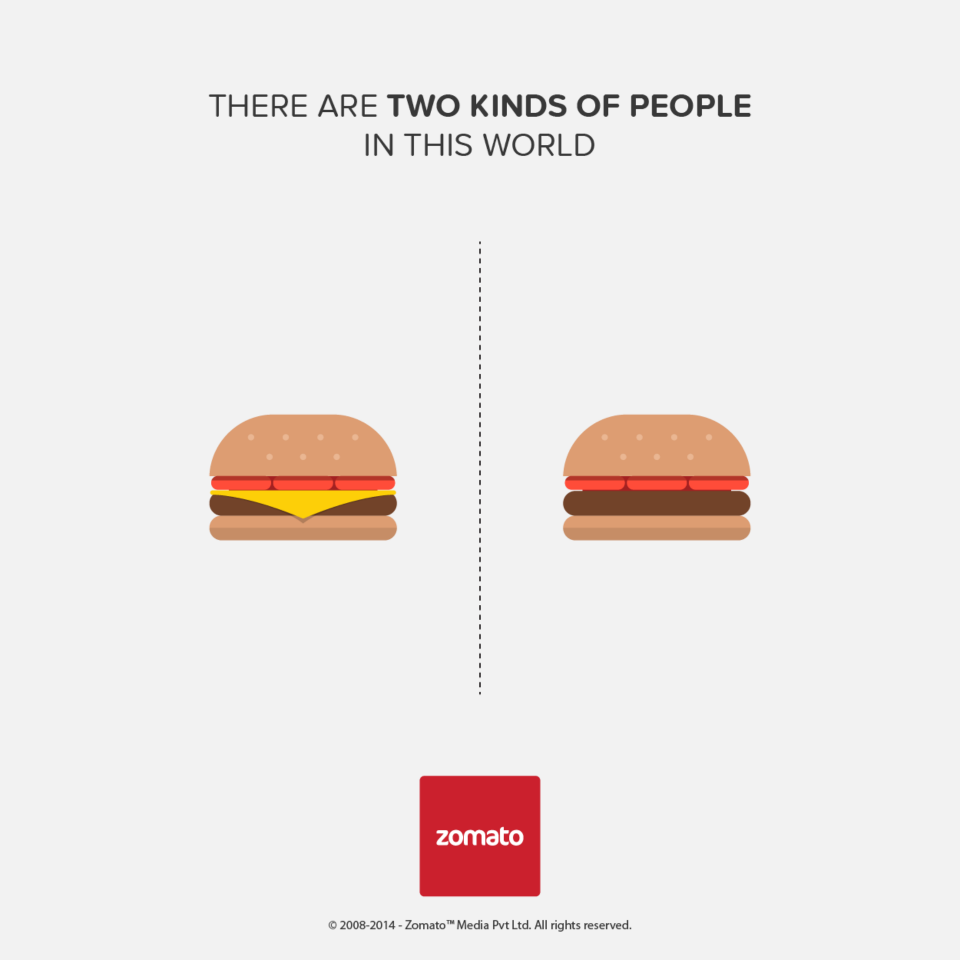 15.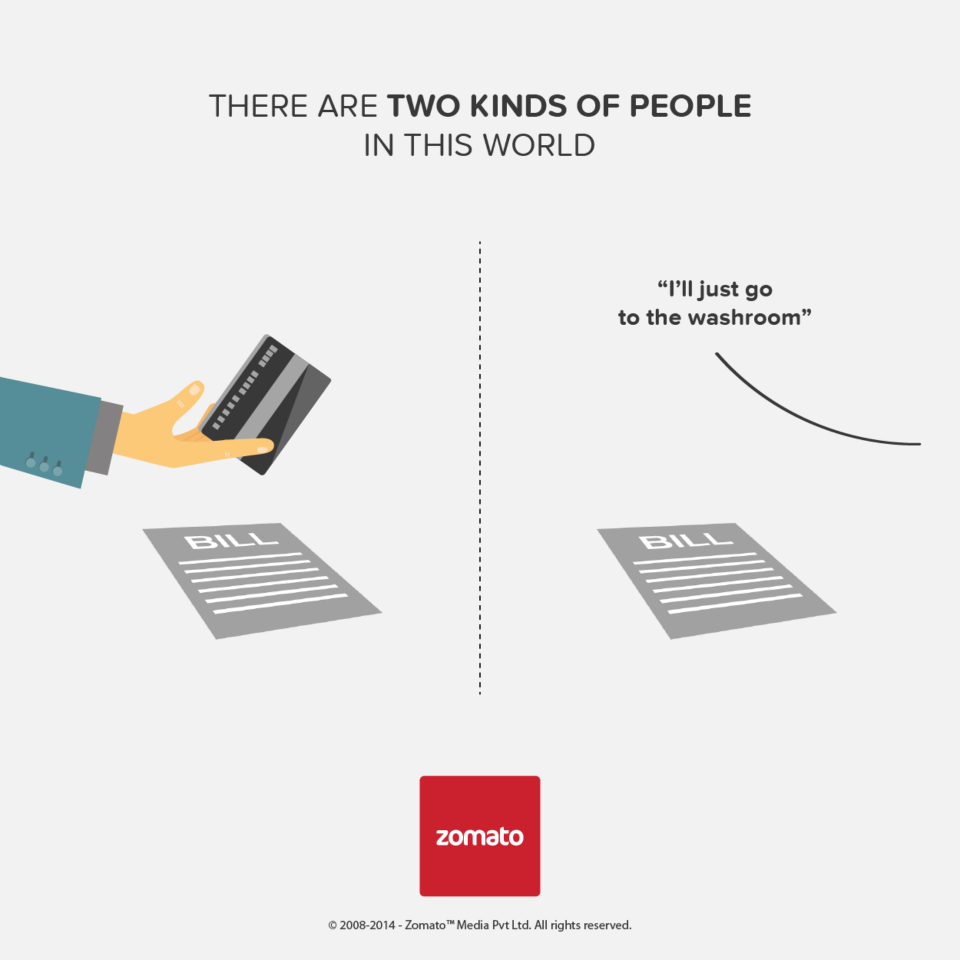 Recommended: 10 Amazing Minimalist Bollywood Movie Posters by Akshar Pathak
If you enjoyed the post, share it with your friends or tag them in comments below the post.