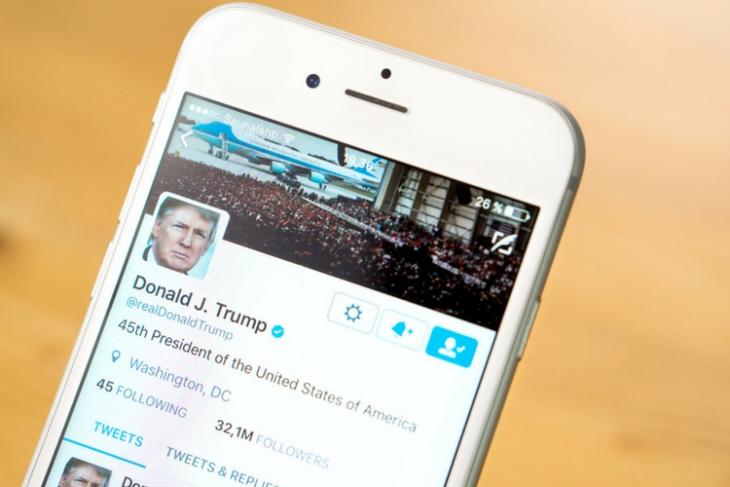 It has been a long-running debate as to how Donald Trump and Hillary Clinton made an overwhelming use of social media during the US presidential election. And here's the latest nugget of information that surfaced as a result of Congressional probe: The Russia-linked accounts shared Donald Trump's tweets almost half a million times during the election run.
The findings were released by Twitter in a report compiled for the United States Senate committee, which is looking into the issue. It is also worth noting that this is the first time that Twitter has revealed such a detailed review of the tweets impacting the elections.
According to a statement by Twitter, the accounts retweeted then-candidate Donald Trump 10 times more than they retweeted his rival, Hillary Clinton.
The Russian bots retweeted Trump almost 470,000 times between Sept. 1 and Nov. 15, 2016. The same Russia-linked accounts retweeted candidate Hillary Clinton less than 50,000 times. – Twitter
In case you're out of the loop here, Twitter appeared before Congress for hearings on Russian efforts to use social media platforms to influence the U.S. presidential election. The company was joined by Google and Facebook as well.
To establish if the account was linked to Russia, Twitter said that it looked for accounts that were associated with a Russian phone carrier or Russian email address. In addition to that, it also looked if the user's account name featured a significant number of Cyrillic characters. And considering all these factors, the company managed to find 50,258 Russian-linked automated accounts that tweeted about the election.
Interestingly, many of these Russia-linked accounts were designed to look like they were run by real Americans and had a huge following as well. Lastly, Twitter also said, "there are technological limits to what we can determine based on the information we can detect regarding a user's origin." So despite all this, it is worth making a note that the extent of the impact of these automated influencing bots may never fully see the light of the day.