Today Twitter lauched a video in which new version of the website is introduced. New look for Twitter.com and TweetDeck, as well as its mobile apps, hopes to simplify the user experience.
"Four new tabs bring you instantly closer to everything you care about. Visit fly.twitter.com to learn more about the changes."

Here is a screenshot of how new twitter looks like..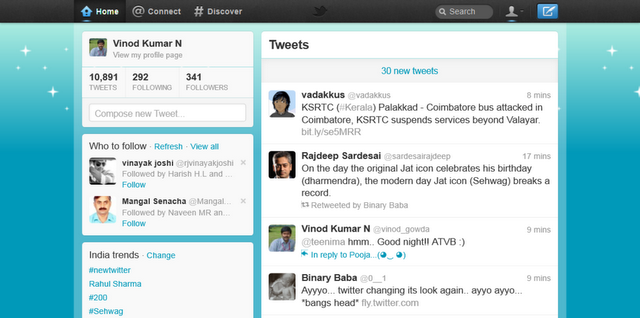 Share your thoughts with @feedback using the hashtag #newlook. If you need help, pose any questions to @support.