Advertisements are a great means to promote one's products and services. Twitter, being one of the biggest names in social networking, has now expanded on a global scale to allow interested businesses to partner with them to promote and advertise their content.
Twitter has announced in an official blog post, that it will be making its in-stream video ads available to all advertisers in India, along with 12 other markets including Australia, Brazil, Canada, France, Japan, Mexico, Saudi Arabia, Spain, United Arab Emirates, United Kingdom, and the United States.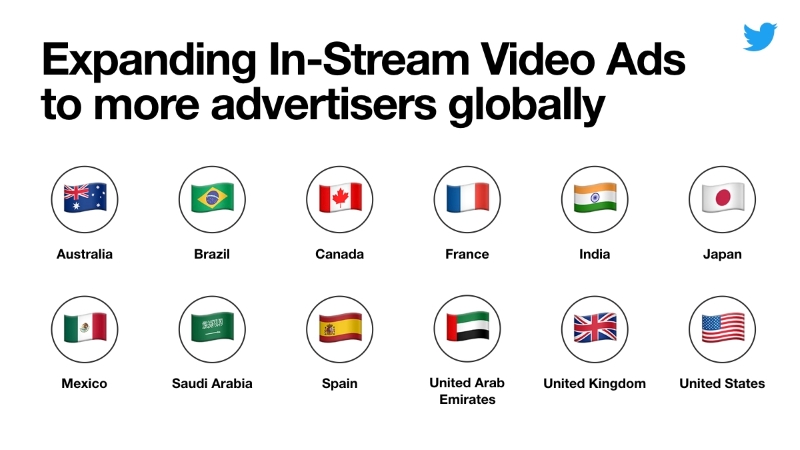 In India, multiple brands such as Air Vistara, Amazon, Lenovo, LG, Reliance Smart, Maruti, Monster, Motorola, Nature Fresh Life, Swiggy, and Tata Motors have previously used in-stream video ads on Twitter for their campaigns. Now, Twitter has also partnered with video publishers including the Economic Times, ET Now, Femina, Filmfare, Aaj Tak, BloombergQuint, Buzzfeed India, CNBC TV18, CNN News 18, NDTV, Zoom TV, and many others.
According to Twitter, in-stream video ads allow marketers to connect with their audience through pre-roll ads. As per their report, the results showed that increased frequency of exposure to multiple video ad formats (e.g. In-Stream Video Ads + Promoted Video) increases brand health metrics across the user journey. For instance, in the US, exposure to two video ad formats versus one video ad format improves ad recall by 19 percentage points (pp), brand awareness by 4.7pp, and purchase intent by 3.1pp, which is a great improvement.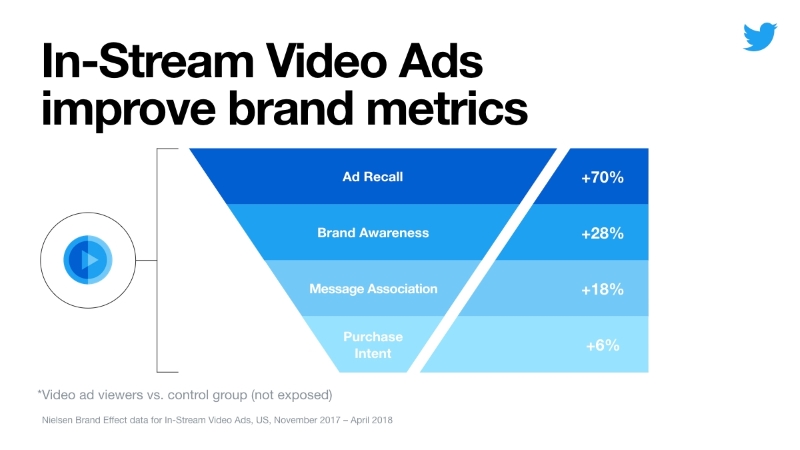 The social networking giant also stated that in-stream video ad campaigns drive positive shifts in key brand metrics for advertisers. Based on Global Nielsen Brand Effect data, people who saw in-stream video ads on Twitter were 60% more likely to recall the brand's ad, 30% more likely to be aware of the advertiser's brand, and had a 5% higher purchase intent (versus those not exposed to video ads).