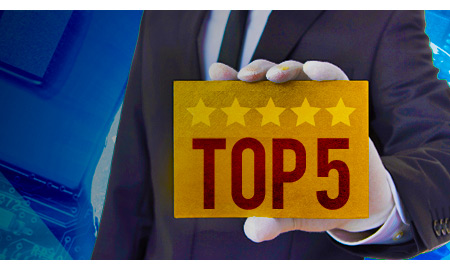 According to the recent reports by IDC, a research and analytic firm, the Q4 2012 smartphone share has brought some surprising results in  the battle of top smartphone vendors. China has shown its presence by catching the 3rd and 5th spot in the smartphone  market clearly showing some indication that we could see china dominating the smartphone market. The reports suggested that china was the biggest smartphone market in 2012.
Samsung continued its reign in the world market by aggressively grabbing its reach in countries around the world and surging the gap from its biggest rival Apple.
According to the reports smartphones accounted for approximately 45 % of all mobile shipments, the highest ever with total of 482.5 million mobile phones shipped in Q4 of 2012, from 473.4 million in 2011.
Asian companies continue to dominate the smartphone market with Apple as stand-alone American giant trying to keep its pace with iPhone 5.
While in 2011 top smartphone manufacturer included HTC, Motorola, Nokia, RIM and LG, they have now been replaced by Chinese OEM and Japanese Electronics giant Sony in 2012.
Samsung has been awarded as the king of smartphone manufacturer in 2012 with 29 percent market share in comparison to 22.5 % in 2011. Samsung has aggressively marketed its flagship devices whether it's the Samsung galaxy s3 or the Samsung galaxy note 2. Apart from this, Samsung has targeting every range of products whether it is the budget range, the mid-range or the high end products. Moreover the combination of exceptional hardware and glitch free software in its device has been praised by everyone around the world.
SEE ALSO:  Top 5 Dual Sim Smartphones
Apple slipping from the top spot to Samsung with a drop of market share from 23 % in Q4 2011 to 21.8 % in Q4 2012. All because of new iphone5 launched with no breakthrough feature other than 4 inch screen and flaws in maps. Moreover Samsung has been able to reach every kind of customer from low range to high end flagship products.
Chinese telecom equipment company Huawei has surprised everyone with increase from 3.5% in Q4 2011 to 4.9 % in Q4 2012. Huawei now attacking the market with its flagship devices keeping its domination in budget phones in china.
Sony is in the 4th spot with 4.5 % of market share. Sony due to its wide range of budget and flagship smartphones has been able to reach a lot of customers while other companies like HTC and Nokia have lost all their charm in 2011 and mid-2012.
Customers have lost the faith in HTC and its poor marketing strategy has led to huge losses to the Taiwanese Smartphone manufacturer. What else could be expected when Nokia struggled to stay with its weak Symbian OS and tumbled to 3.4% from 13.6% in 2012. Nokia does have finally got some profit margins all because of its break through feature packed Lumia 920 flagship which is accompanied by Microsoft's ray of hope Windows phone 8 operating system.
And when it seems the dragon ie. China dominates the world economy, how could smartphone market remain unaffected. With Huawei at the third spot, another Chinese telecom equipment manufacturer ZTE is catching the market with 4.3 % market share in Q4 2012. The strength of Chinese company have been its low cost hardware and manufacturing which makes its device value for money for budget users.
Certainly 2013 will bring new surprises when companies launch their flagship products at mobile world congress in Barcelona showing their domination and trying everything to get a hold of market share.
Source : IDC
Image Courtesy: rigzone.com