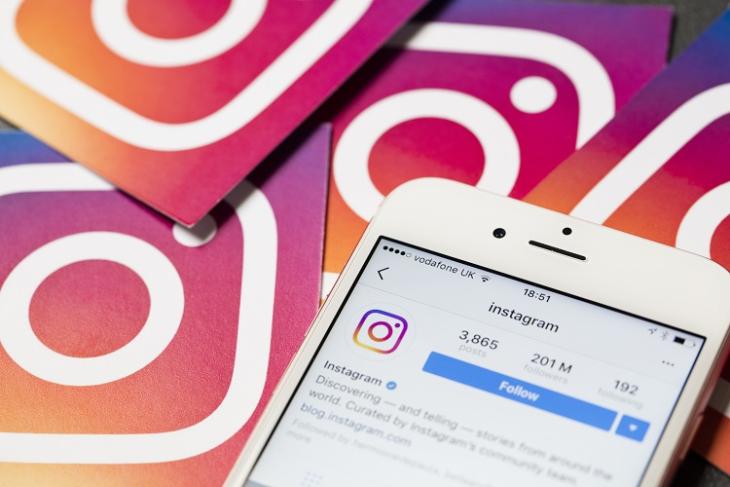 The Instagram Rich List for 2019 is out and it brings some insights on the current rates celebrities charge for promotions on the social media platform that has over 500 million daily active users. This list is compiled every year by Hopper HQ, an Instagram scheduling and analytics company.
The first and foremost shocking reality is that the list has only two Indian celebrities. Bollywood actress Priyanka Chopra and Indian Cricket team captain Virat Kohli are the celebrities who made it to the list at places 19 and 23 respectively. Notably, Priyanka Chopra charges $271,000 and Virat Kohli charges $196,000 per sponsored post on Instagram.
Kylie Jenner has retained the top spot for the second time this year. She charges a whopping $1,266,000 per post. That roughly translates to around 8.7 crores in Indian rupees. Let's take a brief moment for that to sink in. The Instagram model has 141 million followers on Instagram at the time of writing this article.
The second place is occupied by popular pop singer Ariana Grande who charges $996,000 per post. Famous footballer Cristiano Ronaldo comes third, charging $975,000 per post while the fourth and fifth positions are taken by Kim Kardashian and Selena Gomez charging $910,000 and $886,000 per promoted post respectively.
"Over the years, social media marketing has only got bigger and with that the money celebrities make has dramatically increased. Kylie Jenner has had an incredible year, so it's no surprise that she's topped the list again. It's incredible how much influence these professionals have over their followers, so from a brands point of view these paid ads are often worth every penny.", said Mike Bandar, CEO of Hopper HQ.
This is indeed true as people try to follow or get motivated by what their favorite celebrity is doing, be it fashion, sport, or fitness to stay in trend. Brands use this opportunity to increase the reach of their products in the form of sponsored posts. At the end of the day, it is a win-win scenario for both the brands and celebrities. So, who is your favorite Instagram celebrity on this list? Let us know in the comments. Meanwhile, you can take a look at the complete Instagram Rich List 2019 here if you're interested.