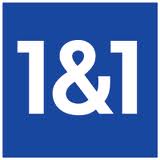 These days anyone can create a website or blog , optimize, and monetize it simply. You should just need an innovative idea and a proper response from it also you don't need to invest anything to start a simple website. Most of the teenagers mainly computer science students are getting into this business to build up their skills so that they can earn some good amount of money while they are learning. So today I will be telling you some tips to create a website.
Why to Create a Website?
– To Improve programming, designing and solving skills
– To Earn Money
– To Explore your passion to the world
– Making others to learn by teaching your skills
– To Improve Online Marketing
1. Choosing a Domain Name
If you have an idea of selling something online or want to help and solve others problems by making a tutorial blog then choosing the domain name is the most important thing. It should be very catchy and very short so that every visitormay get used to it.
Did you know: Previously facebook's name was "thefacebook" and zuck removed the "the" to make it short and catchy.
This is how you need to come up with a domain name and make the visitors feel catchy and worthwhile spending their time on it.
SEE ALSO: When it comes to domain, domain authority is important factor, Here's more explanation about Domain Authority, How to Check It and Build It?
2. Buying a web-hosting account
You may be shocked that this idiot had just now said that there is no need of investing anything but in this particular sub topic he is telling me to buy a web-hosting account which costs me around 60$ -80$. If you think as I told above then, yes your brain is working in the right way.
There are many free hosting providers which offer limited features. If you don't want the free ones and you know how worthwhile buying a premium hosting then try to earn some bucks online and invest them in buying a hosting.
Some web-hosting companies
1.Blogger.com (free)
2.Hostgator (paid)
3.Godaddy.com (paid)
3. Having some basic skills
If you want to seriously build a website and do something extraordinary with it then you need to have some basic skills before creating a website like html, css, jquery, javascript,php and some common technical skills. These skills will help you in building up your website faster than you expect.
4. Writing Quality Content
After creating a website you should not leave it like that to get benefited from it, you need to work hard in creating the content but not copying it so that visitors feel the difference between the value of your content and others and it also satisfies Google's policies as Google is very strict when copying something from other website.
Creating unique content helps you get more traffic and loyal readers, this will also benefit you when you start your website to monetize it.
SEE ALSO:  7 Good Manners You Should Consider On Internet
5. Maintaining proper navigation
Once you are done with creating a website the next part is to design it according to the domain name and use simple and give proper navigation so that the viewer feels easy to understand and browse the website as fastly as he can. Optimize your website for SEO by internal links and giving anchor texts.
So look at the tips how easily we can create a website….. Still confused, wait let me explain you briefly once again
Example : First create a 1&1 website> add quality content > maintain proper design & navigation > generate traffic > improve your skills.
Hope you liked my part of explanation, if any queries then please comment for sure.