PlayerUnknown's Battlegrounds stirred a revolution in the gaming industry with the battle royale genre, and the concept soon spawned multiple new titles such as Fortnite: Battle Royale, which also proved to be immensely popular. A new entrant to the arena is Scavengers Studio's 'The Darwin Project', which created a huge buzz when its trailer was showcased at Microsoft's E3 conference last year and received huge acclaim for its unique take on the battle royale mode.
If you are among the impatient folks who have been anxiously waiting to try 'The Darwin Project', your days of longing are soon going to be over. Scavengers Studio has announced that 'The Darwin Project' will arrive on Steam as an Early Access title and the Xbox Game Preview on March 9.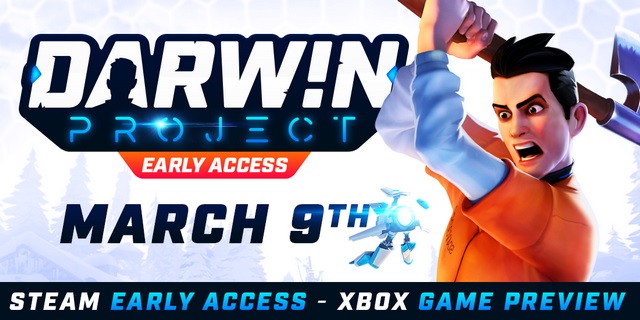 You survived the Alphas. You survived the Betas. And you've been very numerous to ask, When does Darwin Project launch? We're super excited to share our release date with you today. Darwin Project releases on Steam Early Access and Xbox Game Preview on March 9, 2018 for $14.99 USD.
'The Darwin Project' has so far been available as an alpha, and then, a beta project for a closed circle of gamers. As for the game's premise, it's a battle royale title at its heart, but what separates it from the likes of PUBG and Fortnite: Battle Royale, is the expansive gameplay experience which ditches guns and grenades for primitive weapons.
True to its name, 'The Darwin Project' is all about survival of the fittest in the harshest possible environment and the way one adapts. The game pits players in a vast dystopian landscape, equipped with a bow and an ax as the only weapons. However, instead of just killing others and collecting loot boxes, players must also set intricate traps for their rivals and also arrange for basic survival amenities like wood to make a fire in order to evade the chills.