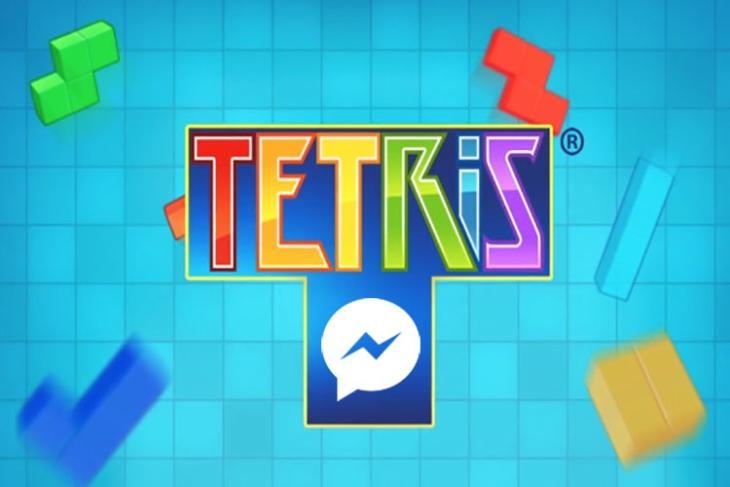 Tetris, the well-known block-matching game that is recognised and loved by everyone, has found its way to Facebook Messenger via their Instant Games platform. You can now enjoy this game right within Messenger without having to download any extra app on your mobile device. If you want to jump into the block-matching frenzy right away, here's how you can play the game on Messenger.
Debuted back in 1984, Tetris is one of the oldest and popular gaming phenomenon that still attracts a large number of downloads and players. There are a lot of iterations of this game available on the market but Messenger brings you the classic Tetris game that we love. The players need to arrange falling blocks in right places to clear out horizontal lines in order to achieve the highest score.
To play the game on your mobile device, you just need to install Facebook Messenger. The full-fledged version of the app is required, not the Lite one. You can then follow this link or search for "Tetris Messenger" in the gaming section of the app. All you need to do then is tap the '+' and you'll see a screen similar to the one shown below.
The game is asynchronous, meaning you play solo and can then choose to challenge your friends to beat your score. This mode will come in handy for playing with friends on Messenger but you can complete daily missions and go on a Tetris marathon. You can not only play the game on your smartphone (which is the handiest) but can switch to the desktop version of Messenger as well. You just need to follow the same link.
While Tetris has found its way to Facebook Messenger, it is disappointing to know that the game hasn't been made available globally. The game is currently restricted only to a few locations and a wider rollout is expected in the coming weeks. I was really excited to play Tetris on the way back home in the Metro but, alas, Messenger has ruined my plans. You can follow the link provided above to check if Tetris is available for you to play or not. Let us know if it worked for you or not in the comments down below.
Source: PRNewswire