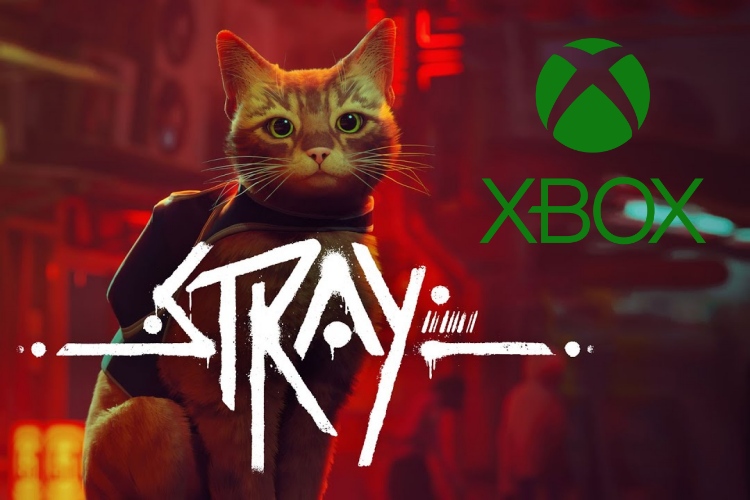 Stray is one of the most incredibly unique games you could play in 2023, and it has garnered quite the following. The main USP of the game is that you play as a cat, wandering around to discover a hidden civilization with many awesome stories and secrets within. You navigate an open world in the third person. Cat expert and educator Jackson Galaxy reacted to the game and was pleasantly surprised with the in-game level of accuracy & depiction of how cats behave. Stray is an amazing indie game that everyone should play, and it's now launching on Xbox consoles! We have compiled all the details, including Stray's release date and time, along with price and platform details here.
When Is Stray Launching on Xbox Consoles?
Around a month ago, Annapurna Interactive announced that Stray is launching on Xbox, and today is the launch date – August 10, 2023. Check out the Stray release date and time on Xbox consoles for various timezones:
West Coast US – 9:00 AM PST
East Cost US – 12:00 PM ET
UK – 5:00 PM BST
Europe – 6:00 PM CEST
India – 9:30 PM IST
Japan – 1:00 AM JST (August 11)
Stray Download Size & Supported Consoles
This adorable adventure game is supported on Xbox Series X, Series S, and Xbox One consoles. This is excellent news and means that last-gen console owners will still be able to enjoy the beauty of Stray. The download size of Stray is quite small at ~7.6GB. So, you simply need to clear out roughly 10GB of data from your Xbox Storage if needed, and you are good to go.
Stray Game Price on Xbox Consoles
Stray will retail at $29.99 on the Microsoft Xbox Store. However, a pre-order discount is available right now, which brings down the price of the game to $23.99 for a short period. Afterward, the game will go back to its full price of $29.99. By the way, Stray is optimized for Series X/S and comes with 60FPS & Smart Delivery support.
Will Stray Be Coming to Xbox Game Pass?
As of now, Microsoft is not making Stray available on Xbox Game Pass. Although, this could very much change in the future because Xbox loves to add new games to their Game Pass catalog every month. For now, if you want to play Stray on your Xbox, you will have to purchase the game through the Xbox Store. We will update this post if the game makes its way to the Xbox Game Pass.
Will Stray come to Xbox?
Stray has been released on Xbox Series X/S and Xbox One consoles on August 10. It will support the next-gen Xbox features such as Smart Delivery and 60FPS.
What gaming console is Stray on?
As of August 10, 2023, Stray is available across all major gaming platforms. This includes PC, Xbox, and PlayStation.
---