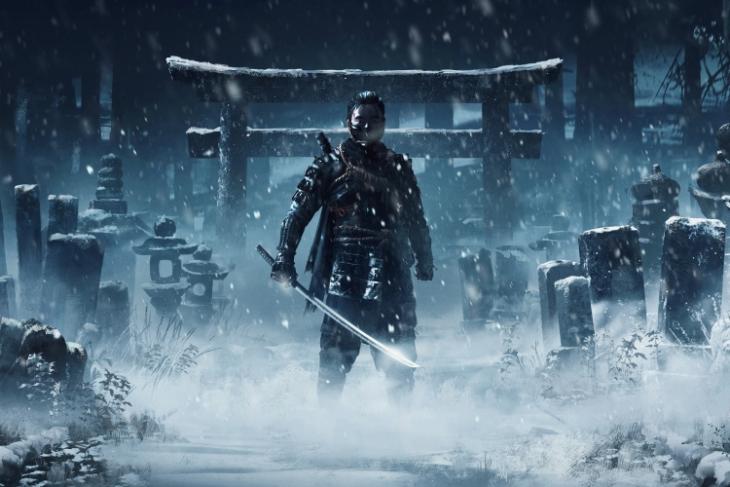 Announced back in October, there hasn't been much known about Ghost of Tsushima. While the title was on show at this year's E3 2018, the studios decided to still keep things a secret. Nonetheless, the new trailer showcased was more than enough to get the people hyped up.
Ghost of Tsushima is basically a new open-world game from Sucker Punch that combines action and stealth inside a beautifully atmospheric setting that's inspired by Japan. The trailer highlights the Mongol invasion as the backdrop, and your character can be seen mounting his horse and charging down a beautifully animated hillside into a forest. Once there, he encounters a variety of sword-wielding enemies. The gameplay focuses on well-timed counters and vicious sword attacks, and truth be told, it was the darkest of all the E3 trailers we've seen so far.
Apart from the debut trailer from Paris Games Week back in October, the one shown at E3 2018 is the only footage that we've got regarding the game. There is no word about the release date of the title from the studio as of now. Regardless of that, The Ghost of Tsushima is shaping up to be one of Sony's biggest names, and actually managed to grab more attention at E3 2018 than probably even Death Stranding and Spider-man.