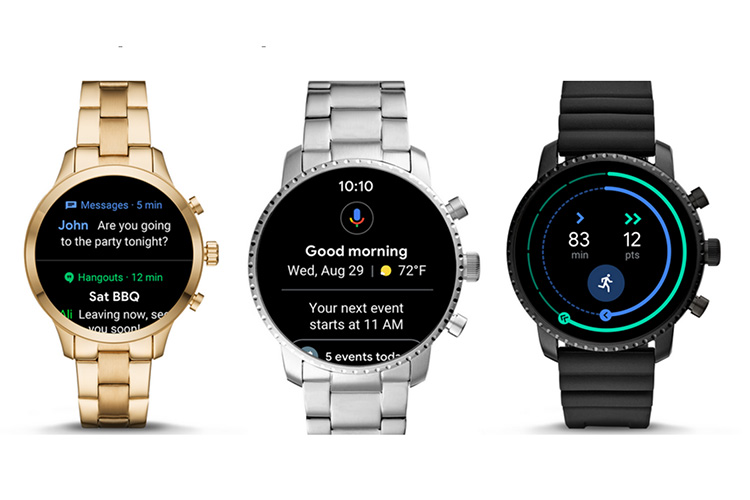 While the popularity of the Apple Watch and other affordable fitness bands has steadily been on the rise over the past year, your Wear OS smartwatches have completely been wiped off the map. Google has been trying hard to save its smartwatch platform but in vain, with aging hardware concerns at the top of the list. Well, Wear OS could soon be getting a major boost with more powerful and energy efficient Snapdragon Wear chips launching soon.
As per the WinFuture report, Qualcomm is said to be working on two new Snapdragon Wear chips which carry codenames WTP2700 and WTP429W. They're both currently in "Engineering Verification Testing" (EVT) phase and are likely to be termed Snapdragon Wear 2700 or Snapdragon Wear 429 respectively.
The Snapdragon Wear 429 platform is expected to be a modified version of the mobile Snapdragon 429 chipset, which powers the entry-level Nokia 3.2 smartphone. The new Wear chips will be a massive upgrade over the platform that its predecessor is based on.
Compared to the 28nm process used in previous Snapdragon Wear chipsets, these new platforms are based on the 12nm process. This means higher power efficiency, which is much needed to help a smaller device that will sit on your wrist all day last longer. This could also be the first Wear chipset to feature a 64-bit CPU.
Snapdragon 429, for those unaware, packs 4 ARM Cortex A-53 cores that are clocked at 2.0GHz – much higher frequency than the most recent Snapdragon Wear 3100 platform. Both the rumored platforms are being tested with 1GB LPDDR3 RAM and 8GB eMMC 5.1 storage, which is roughly double the current specs of Wear OS watches.
The support for Bluetooth 5.0 and LTE will add to the power savings and make the new platforms more attractive. The "Track 3" feature, which will possibly help measure steps and other activities, have also been spotted aboard the Snapdragon Wear chipsets. The said platforms are currently under development and there's no timeline for when they'll make their way into commercial Wear OS smartwatches.
---