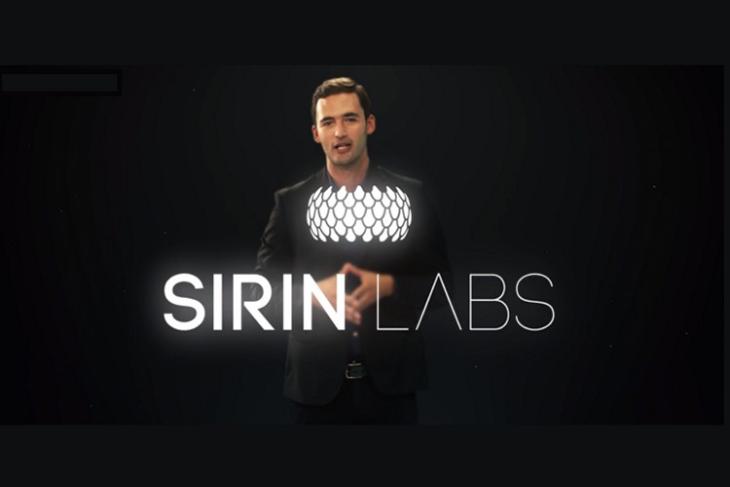 Swiss startup Sirin Labs has announced a 'blockchain smartphone' that the company says can be used as a dedicated hardware wallet to store cryptocurrencies. Called 'Finney', the device comes with flagship specs, and is said to go on sale later this year for a price that's expected to be around the $999 mark. The device will be manufactured by Foxconn, and is being promoted as the 'world's first blockchain smartphone'.
As is evident from the sales pitch, the device comes with crypto credentials, and is powered by an Android-based proprietary software called Sirin OS. The handset also features a 'Token Conversion Service' that the company claims will enable the phone to offer seamless and automatic token conversions for the use of different decentralized applications, without the hassle of obtaining the different tokens through an exchange.
"Our team has been working vigorously to make sure that the first blockchain smartphone is cutting edge in all technical aspects. Our collaboration with FIH ensures that we will be offering state-of-the-art design with device architecture that will enable true security and user-friendly blockchain experience" – Zvika Landau, Co-CEO, Sirin Labs
Sirin Labs Finney Hardware Specifications
| | |
| --- | --- |
| Display | 6-inches, 18:9 Aspect Ratio |
| Processor | Snapdragon 845 |
| RAM | 6GB RAM |
| Storage | 128GB |
| Primary Camera | 12MP, f/1.8 |
| Secondary Camera | 8MP, f/2.2 |
| Battery | >3000mAh |
| Operating System | Android 8.1 Oreo |
| Connectivity | LTE (4G CAT12), Bluetooth 5.0, WiFi 802.11 a/b/g/n/ac 2x2 MIMO, NFC (A), NFC (B) |
At a time the cryptocurrency industry is virtually under siege from various regulators and government agencies from around the world, the phone comes with specialized hardware that the company says is secure, tamper-resistant, and separate from the rest of the device, which means it cannot be targeted by Android malware.
Whichever way you look at it, the phone definitely offers something different at a time when innovation in the smartphone industry has become more of an evolution than revolution. The Finney will, no doubt, be a niche device, but it will be interesting, nonetheless, to see how it's received by the target audience. If it manages to decent business, expect others to jump on the bandwagon with their own smartphone-meets-crypto-wallet offerings in no time.