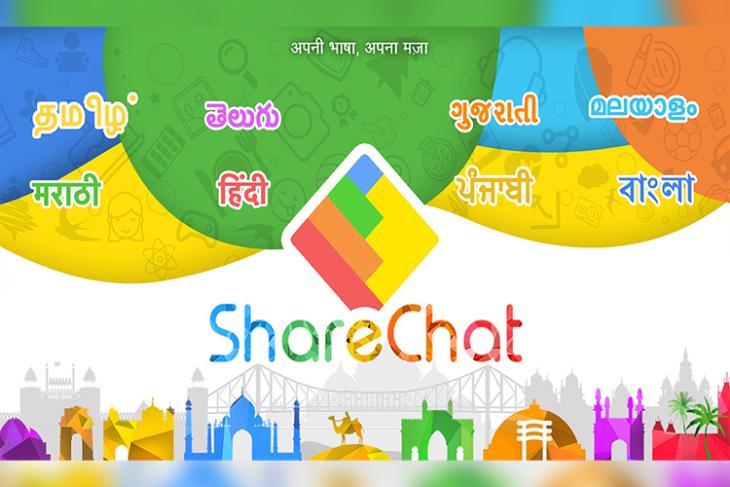 Indian social media platform, ShareChat, which allows users to communicate and share posts in regional languages has witnessed a major influx of users since the launch of Jio. With the aim of enhancing its services, ShareChat has raised $18.2 million (~₹116 crores) from Xiaomi Singapore and its sister firm Shunwei Capital.
The chat platform will utilize these funds to improve its technology, especially upgrading its servers. The amount will also be used to hire fresh talent in the areas of artificial intelligence and machine learning. ShareChat will also improve its cloud infrastructure to improve the experience of its 8 million users as well as to attract new one aboard.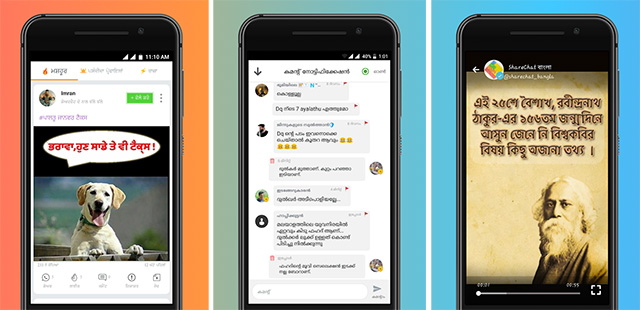 As per the records filed by the Ministry of Corporate Affairs (MCA), Xiaomi infused $5.76 million (~₹37 crores) while Shunwei Capital invested $2.82 million (~₹18 crores). The remaining amount ($9.62 million) was poured in by existing investors including SAIF Partners (~₹27 crores), Lightspeed Partners (~₹19 crores), India Quotient (~₹13 crores) and Venture Highway (~₹1.7 crores).
ShareChat has 21 million downloads on Android, as per Inc42, and supports communications in 10 regional languages i.e. Hindi, Bengali, Tamil, Telugu, Marathi, Odia, Kannada, Gujarati, Malayalam, and Punjabi. The app is not available in English or for iOS devices. The platform witnesses 5 million pieces of content including text posts, videos, audios, and GIFs being shared per day, and also allows users to share content with friends via WhatsApp.
It must be noted that, in order to promote adoption of smartphones irrespective of English literacy, the Indian government has mandated smartphone manufacturers in India to include support for regional languages. Xiaomi, as the leading smartphone brand in India (alongside Samsung as of November 2017), evidently has a special interest in regional communications that will help it maintain its advantage in the country.
ShareChat founders claim that the consumption of content especially videos has surged multi-fold, thanks to Jio's affordable high-speed data offerings. Further, India witnessed 80% of the internet traffic originating from smartphones, as per Kleiner Perkins Caufield Byers' Internet Trends 2017 report. This is the second-highest proportion in the world and Xiaomi – which is planning to expand its roots to content, hyperlocal, and fintech services – seems to be a solid position with this investment.