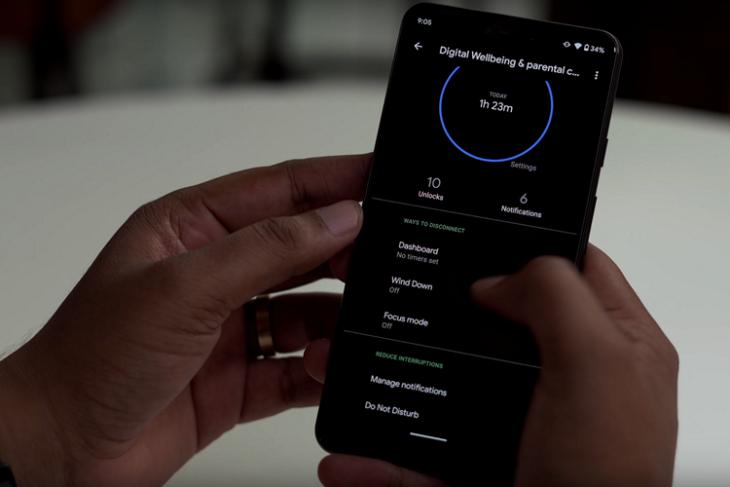 Android 10 comes with a bunch of new features in Digital Wellbeing to let you take control of your smartphone usage on a daily basis. Until now, we could set app timers for specific apps, but with Android 10 Google is bringing a new feature called site timers that changes how you use websites in Chrome.
As you might have guessed from the name of the feature, site timers allow you to define time limits for the websites you visit using the Chrome browser. The feature is supported in Chrome version 78 and above. At the time of writing this article, the feature was fully functional in Chrome Dev and Canary builds.
When Google started rolling out Android 10 to Pixel phones, we had to turn on a Chrome flag named "Share Usage Stats with Digital Wellbeing" to use the feature. But, the feature is now enabled by default.
How to Enable Site Timers on Android 10
1. Open the Settings app of your phone and scroll down to "Digital Wellbeing & parental controls".
2. Tap on the circular dashboard that represents the time you spent on apps today or press on "Dashboard" found under Ways to Disconnect section.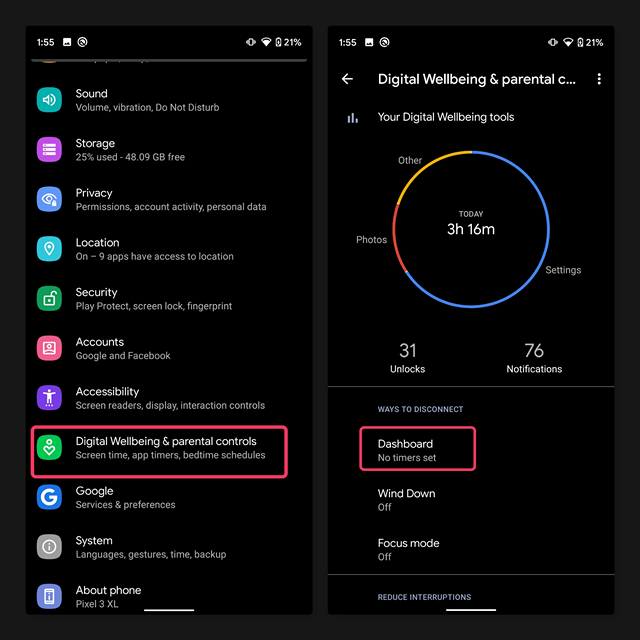 3. Now, Chrome browsers on version 78.x and above will show a "Show sites that you visit" button. Tap on that and grant the necessary permission to let Digital Wellbeing view your browsing history. (Incognito browsing will not be affected).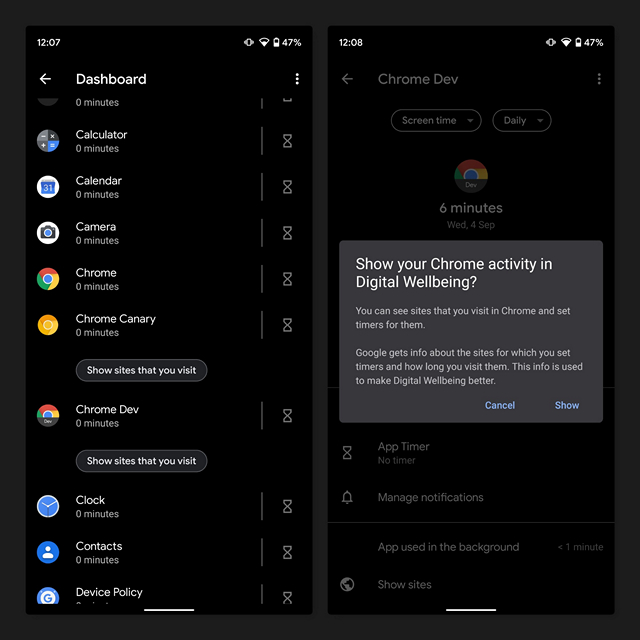 4. You will be shown the list of websites you have browsed by accessing your browser history. Choose the website you would like to limit and set the time limit for it as shown below.
So, that sums up our short guide to let you know how you can restrict yourself from infinitely scrolling websites on your smartphone running Android 10. Do not forget to let us know if you found this helpful in the comments.