With watchOS 7.2 and iOS 14.3, Apple has added a couple of new health related features. The company's workout service, Apple Fitness+ is now available, and Apple has also launched a new feature for the Apple Watch — Cardio Fitness levels. So, here is how to set up and use cardio fitness on Apple Watch.
How to Set Up Cardio Fitness on Apple Watch
In this article we will take a look at enabling cardio fitness levels on your devices. We will also check out how to use cardio fitness on iPhone and Apple Watch, and how to see what you can do to improve your cardio health. You can skip to any section you like by using the table of contents below.
Enable Cardio Fitness Levels on iPhone and Apple Watch
In order to set up cardio fitness levels on your Apple Watch and iPhone, you will need iOS 14.3 and watchOS 7.2. If you have done that, follow the steps below.
Open the health app on your iPhone and tap on 'Browse' in the bottom navigation bar.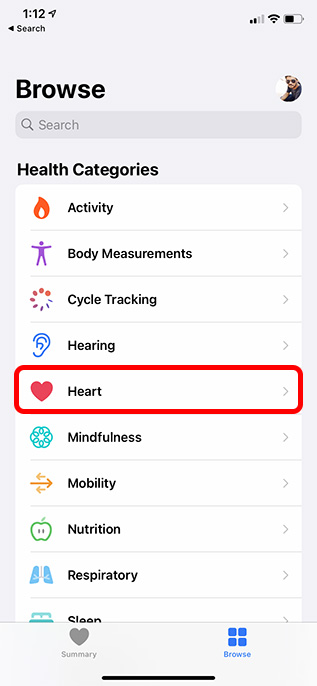 Scroll down a bit and tap on 'Cardio Fitness'.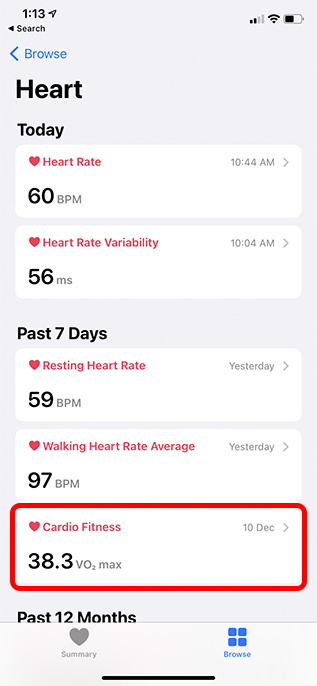 Again, scroll down, and you will find a card for setting up Cardio Fitness Levels. Tap on 'Set Up'.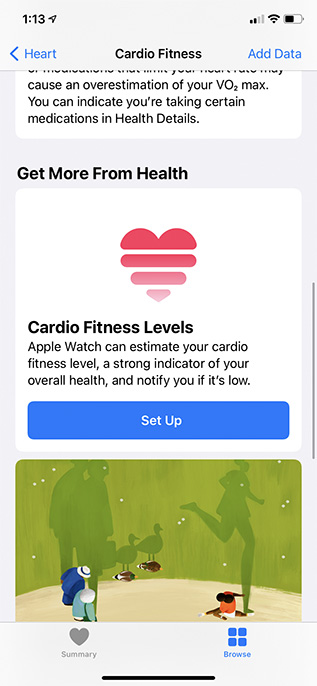 Follow the instructions on the screen. You will have to fill out your health information if you haven't already.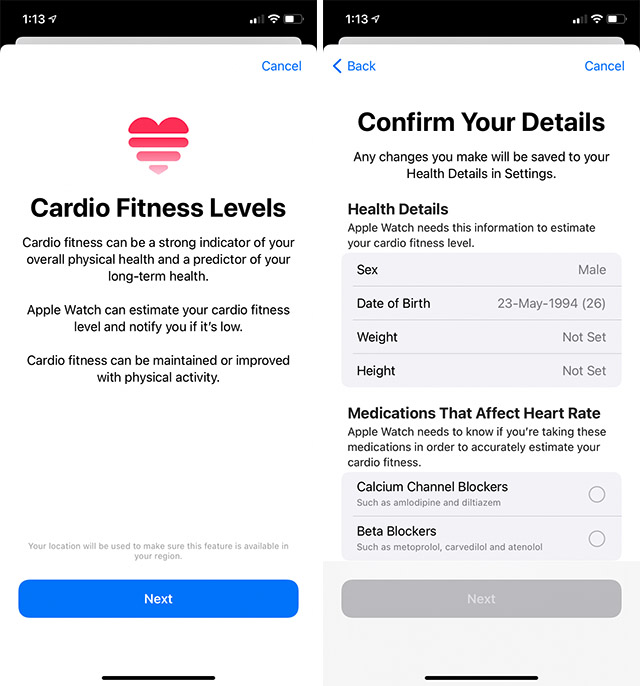 After a couple of screens informing you about cardio fitness levels, etc, you will have the feature enabled. Apple Watch will now track your cardio fitness levels when you're working out and record them in the health app.
How to Use Cardio Fitness to Check Your Fitness Levels
The main purpose of cardio fitness levels is to gauge your overall cardiorespiratory health. For this, your cardio fitness level is classified into one of four categories: high, above average, below average, and low.
Here's how to see your cardio health on your iPhone
In the health app, tap on 'Browse'.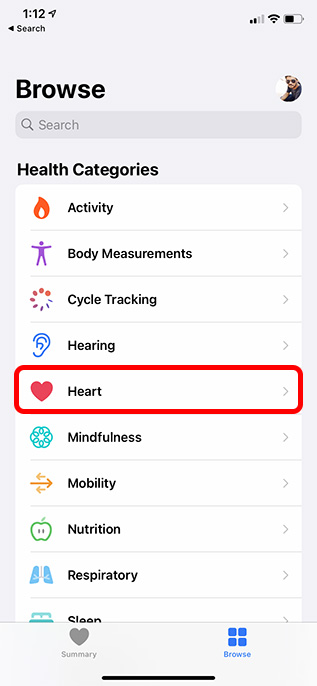 Tap on 'Cardio Fitness'. Here you will see your VO2max measurements along with where you stand on an average as compared to others of your age, weight, and height.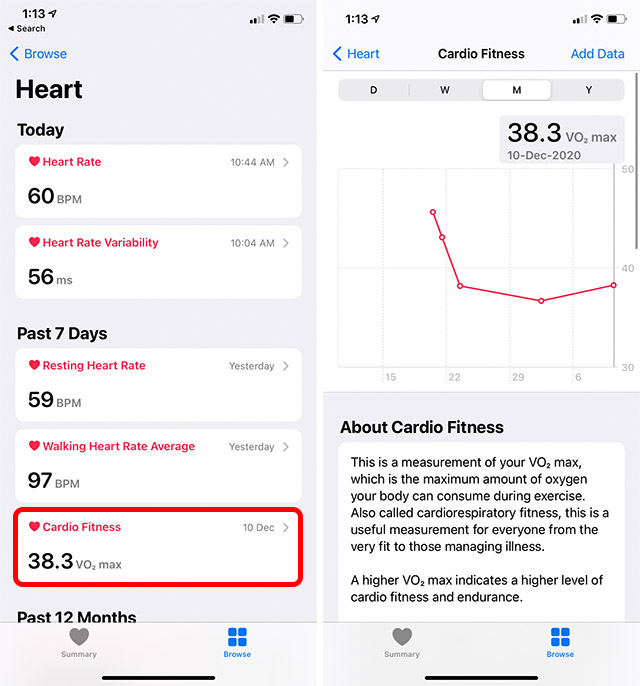 Get Help Improving Your Cardio Fitness Levels
As you can see above, my mostly sedentary lifestyle is having some troubling effects on my Cardio Fitness levels. Fortunately, Apple isn't simply trying to put you into a panic mode with these readings.
In the Cardio Fitness page, scroll down and you will see a couple of cards about Cardio Fitness. Open any of them.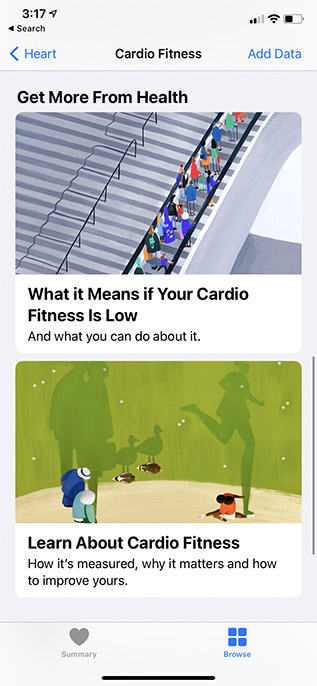 You will get a load of information about these levels, how they are measured, and more. You will also see a section that tells you how you can improve your cardio fitness levels.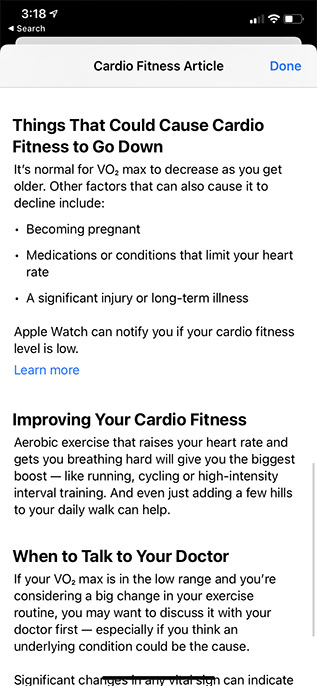 So yeah, you can perform aerobic activities including HIIT, or simply running or brisk walking to improve your cardiorespiratory fitness levels.
Enable Cardio Fitness Level Notifications on Apple Watch
Another useful thing you can do with the cardio fitness feature is get notifications on your Apple Watch when your fitness levels fall low. While you get this option during set up itself, if you didn't enable it then, here's how to enable it now.
Open the Watch app on your iPhone. Scroll down and tap on 'Heart'.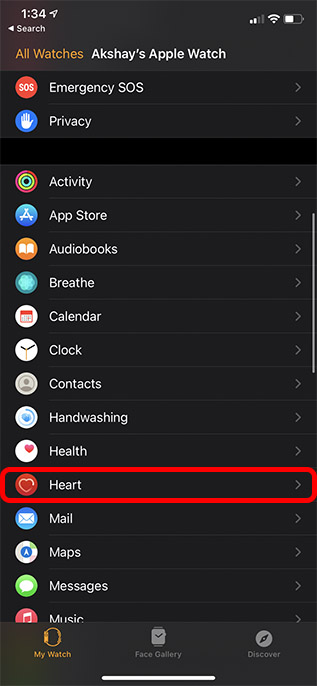 Enable the toggle next to 'Cardio Fitness Notifications'.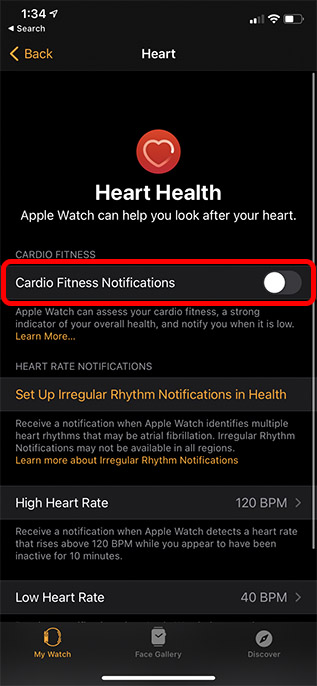 Don't worry, you won't get notifications every single day from this feature. Apple Watch will track your cardio fitness levels and send you a notification once every four months if your health levels are continuously low.
Use Cardio Fitness Levels to Gauge Your Health
Cardio Fitness Levels are a great new addition to the Apple Watch's array of really useful health features. Apple Watch is a really nice health companion to have, and it can send you irregular heart beat notifications, low heart rate notifications, and a lot more. Plus now it can look at your overall health and tell you if you need to exercise more. All of those are really good things. So, are you going to use cardio fitness levels on your Apple Watch? Let us know in the comments.
---
Load More