Marvel's Secret Invasion, being one of the most anticipated series of 2023, has been able to keep its audience on the edge of their seats till now. Streaming on Disney Plus, Marvel's Secret Invasion is slated for a total of six episodes. This series has attracted a lot of clout since for the first time in almost 15 years as Nick Fury is finally making a comeback in his standalone series. In this Marvel's Secret Invasion episode guide, we will cover the release date and time for all the episodes. So stick around to learn about all you need to know about Marvel's Secret Invasion!
Spoiler Warning: This article contains spoilers for the ongoing TV series Marvel's Secret Invasion on Disney Plus.
Secret Invasion: Episodes Release Dates and Time
How many episodes do we get in Marvel's Secret Invasion? When will they be released? These are some questions that you might want an answer to. But don't worry, we have got this covered for you. So sit back, and read on to find out!
Secret Invasion will have a total of six episodes, and this is when each episode will be released on Disney Plus:
Episode 1 – Resurrection – 21 June 2023
Episode 2 – Promises – 28 June 2023
Episode 3 – Betrayed – 5 July 2023
Episode 4 – Beloved – 12 July 2023
Episode 5 – Harvest – 19 July 2023
Episode 6 – Home – 26 July 2023
Now with that query of yours being answered, you must be wondering — at what time can I stream the episodes where I live? Well, let me answer that for you as well!
| | |
| --- | --- |
| Country | Time |
| United States (West Coast) | 12:00 AM (PT) |
| United States (East Coast) | 3:00 AM (ET) |
| United States(Midwest) | 2:00 AM (CT) |
| India | 12:30 PM (IST) |
| Australia | 7:00 PM (AEST) |
| United Kingdom | 8:00 AM (GMT) |
| Italy | 9:00 AM (CEST) |
| Brazil | 5:00 PM (BRT) |
Marvel's Secret Invasion: Streaming Episodes
Secret Invasion Episode 1: Resurrection
For those who haven't seen Secret Invasion yet, a huge spoiler warning for you all. In the first episode, we find out that Nick Fury, played by Samuel L. Jackson, is in outer space on a space battle station called S.A.B.E.R. Because of Nick's absence, Skrulls have lost control and have turned into an extremist group hell-bent on causing the extinction of the human race.
Nick Fury returns to Earth when he gets to know about the situation there. These Skrulls are led by the main villain of the series named Gravik, who has built a refuge for the Skrulls at a place named New Skrullos. This extremist group causes a bomb blast in Central Moscow. Agent Maria Hill, Nick Fury's sidekick and played by Cobie Smulders, is killed by Gravik under the disguise of Nick Fury.
Secret Invasion episode 1 release date: 21 June 2023
Secret Invasion Episode 2: Promises
In the second episode of Marvel's Secret Invasion, there are certain major revelations about the past of both Nick Fury and Gravik. We get to see that Fury promised the Skrulls to find them a new home planet, but he couldn't deliver. Later, he left the planet and stayed back at S.A.B.E.R.
Talos, a friend of Nick Fury and former Skrull General, makes the revelation to Fury that millions of Skrulls are living on Earth under a human disguise. We also witness Fury's authority being questioned by Agent Hill's mother. Meanwhile, there is a lot of unrest between the USA and Russia regarding the Moscow blast, as the Skrulls who did that were disguised as Americans and members of the radical group A.A.R ( Americans Against Russia).
Gravik became the general of Skrulls and uncovered his plans to take over Earth. Nick Fury gets fired from S.H.I.E.L.D. by Rhodey, who is now the defense secretary. Nick Fury goes rogue after being fired. Another revelation is made in which Gravik is building a machine to make Skrulls stronger, teasing the introduction of Super Skrulls. We also learn that Nick's wife is also a Skrull.
Secret Invasion episode 2 release date: 28 June 2023
Secret Invasion Episode 3: Betrayed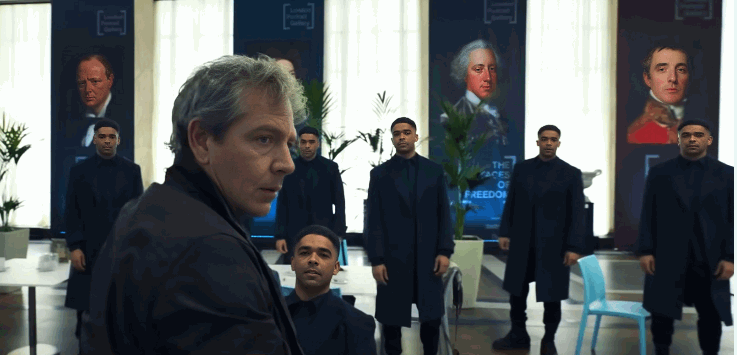 In the third episode of Marvel's Secret Invasion, there are some serious details that might lead to an amazing next installment. We see that Skrulls have infiltrated the Royal Navy and are planning to blow up a United Nations aircraft using a Royal Navy submarine.
Nick Fury's past, where he meets his Skrull wife, is also explored in this episode. We also see Gravik and Talos meet, where he tries to talk Gravik into dropping his evil plans. But, Gravik makes it clear he has no intention of doing so. He is seen to have Extremis powers, which shows us that plans of creating Super Skrulls are in full force. You can read all about Gravik's Super Skrull powers via the linked article.
Later on, Gravik kills G'iah, Talos' daughter, for helping Talos and Nick. By the end of the episode, we see Nick's wife talking to a man on the phone who sounds a lot like Rhodey, pointing towards him being replaced by a Skrull giving us the reason why he fired Fury. It is also made evident that Nick's wife is an ally of Gravik.
Secret Invasion episode 3 release date: 5 July 2023
Secret Invasion Episode 4: Beloved
With the release of the fourth episode of Marvel's Secret Invasion, we as the audience can absolutely call it an episode filled with severe setbacks. In the episode, we find out that Rhodey has been replaced by a Skrull, just as we predicted. We also took a sigh of relief to find out that G'iah did not die in the last episode, as she gave herself Super Skrull powers, which helped her regenerate, thanks to the Extremis. This segment also witnessed Gravik using his Groot-like powers for the first time while attacking the United States presidential convoy with his men disguised as Russian insurgents. He did this to kill the president of the United States and create unrest between USA and Russia but failed, as Nick Fury and Talos intervened and saved the president.
Even though this episode has some eye-catching action sequences, it also gave us some gut-wrenching cliffhangers. In the final moments of the episode, Gravik disguised himself as a soldier and stabbed Talos in the heart, who was already injured. We see that Talos is dead, but is he dead really? I mean, G'iah was dead in the third episode as well. I guess we will have to wait till July 19 to find out. Till then, stay tuned!
Secret Invasion episode 4 release date: July 12, 2023
Secret Invasion Episode 5: Harvest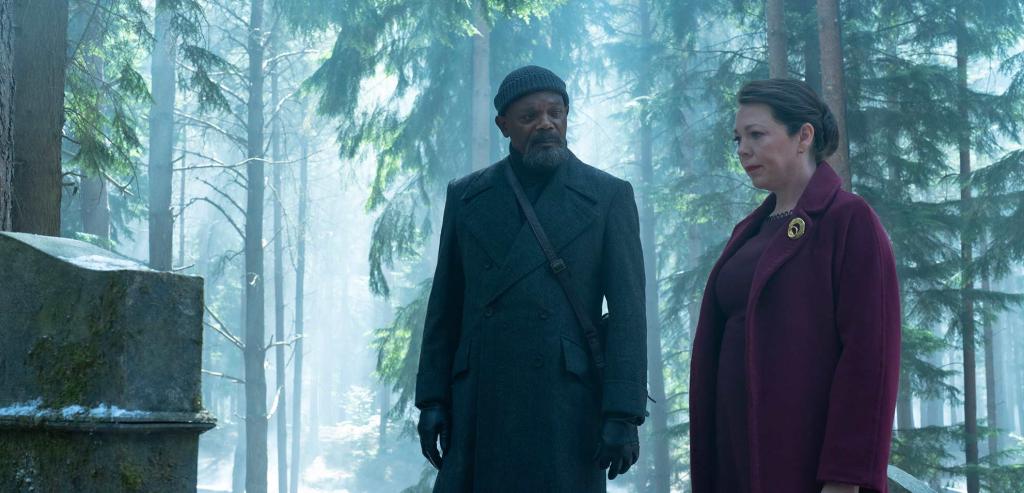 In the fifth episode of Secret Invasion released on 19th July 2023, we see Gravik order an attack on Varra, Nick Fury's wife for not killing Fury. G'iah is also present there seeking Varra's help to cremate Talos, her father. They both get attacked but are able to fight off all the invaders in a superb action sequence. We also see Skrull Rhodey manipulating the President of the USA, who is still recovering from the attack launched on him by Gravik, to attack New Skrullos in Russia attempting to wage World War 3.
In this episode, we get to see the humane side of Fury and his return to being the old Fury symbolized by his dressing up in his old attire of a leather trench coat and his iconic or should I say eye-conic eye patch. We are also familiarized with the "Harvest" which is a collection of the DNA of all the Avengers and superpowered individuals. Gravik wants the Harvest and threatens Fury that he will cause World War if Fury doesn't hand over the Harvest to him.
Will Fury actually hand over the Harvest to Gravik? find out in the final episode of Secret Invasion releasing on 26 July 2023
Secret Invasion episode 5 release date: 19 July 2023
Secret Invasion Episode 6: Home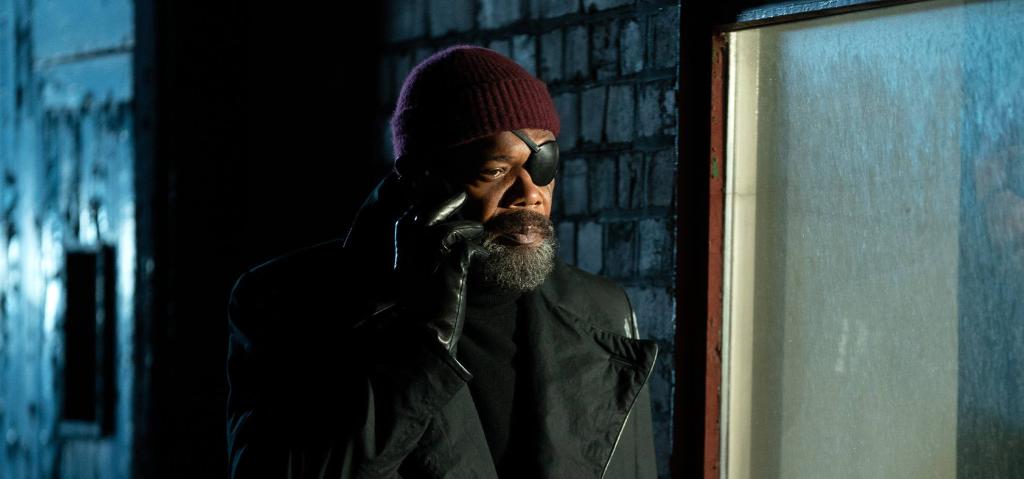 With the Season finale, Marvel's Secret Invasion came to a rather, if not awesome, decent end. In the sixth episode, we witness G'iah go to Gravik disguised as Nick Fury to hand over the Harvest to Gravik. Gravik attempts to kill the disguised G'iah, thinking that "Fury" will die if he turns on the Super Skrull machine with the Harvest powers being transmitted through it. This Grants G'iah with superpowers and after an epic battle, she kills Gravik. Meanwhile, Fury exposes the Skrull disguised as Rhodey and kills him.
G'iah rescues all the people kept hostage by the rogue Skrulls among whom the real Rhodey and Agent Ross are also rescued. By the end of the final episode, we witness Nick Fury accepting Varra in her Skrull form and they both go back to the SABER space station.
Secret Invasion episode 6 Release date: July 26, 2023
Moreover, there must be that one looming question in your mind, does Secret Invasion include a post-credit or end-credit scene hinting at future Marvel movies? Well, check out the linked article to learn all about it.